This article first appeared in Capital, The Edge Malaysia Weekly, on July 2, 2018 - July 08, 2018.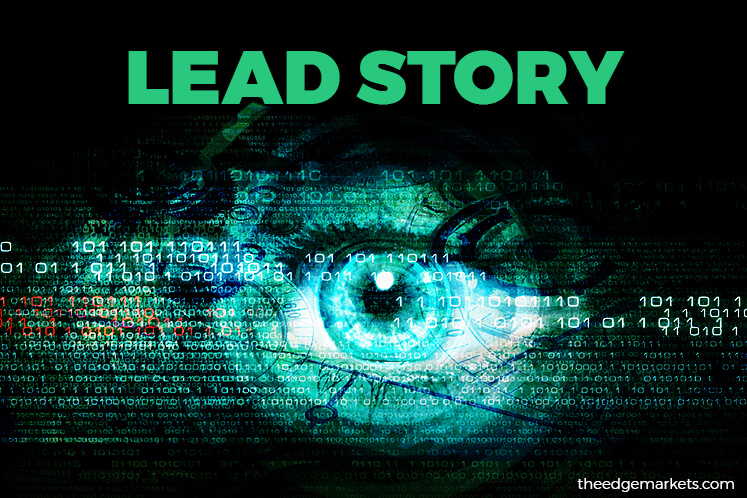 JUNE ended in the blink of an eye, taking the first half of 2018 (1H2018) with it. Still, the first six months of the year were eventful both on the domestic and international fronts.
Few would have predicted that North Korean supreme leader Kim Jong-Un would become a man of peace by making a historic visit to South Korea in April. This was followed by his meeting with US President Donald Trump in Singapore last month to discuss the denuclearisation of the Korean peninsula.
Also, Trump started a trade war with China. The two largest economies in the world have counter-retaliated with additional tariffs whenever the other made a new move.
Back at home, Malaysians saw a change in government for the first time in the country's history. Tun Dr Mahathir Mohamad is the prime minister again, Datuk Seri Anwar Ibrahim has been released from jail while former premier Datuk Seri Najib Razak is expected to be prosecuted soon.
Amidst this cocktail of staggering news at home and abroad, the local stock market is spinning. Granted, the FBM KLCI was on an upward trend in the first four months of the year. It took a nosedive in February on renewed concerns that the US might be hawkish on reining in interest rates but managed to recoup its losses to climb to a record high of 1,895.18 points on April 19.
Nonetheless, the upward trend ran out of steam as brewing trade tensions between the US and China, as well as Europe, dampened sentiment globally. Indeed, both the Dow Jones Industrial Average (DJIA) and Standard & Poor's 500 lost almost 6% in the week ended March 23 when Trump first announced tariffs on US$60 billion worth of Chinese goods.
As negotiations between the US and China early last month did not bear fruit, Trump imposed a hefty tariff of 25% on US$50 billion worth of Chinese goods. This prompted countermeasures by China, which slapped tariffs on US soybean imports effective July 6.
Such uncertainties in the global and local macroeconomic environment, the continuing foreign fund outflow and underperforming Hang Seng Index, FTSE Straits Times Index and DJIA have not been helpful for the local benchmark index — year to date, it has fallen 7.3% (see chart on Page 38).
The KL Consumer Index has been the only gainer so far this year, rising 13% as investors rushed to buy consumer stocks, believing that populist measures taken by the Pakatan Harapan government, such as zero-rating the Goods and Services Tax, would boost consumer demand and make things more affordable for households.
The KL Construction Index has been the biggest loser since the start of the year, tumbling 35%, given the fierce selldown in construction firms, particularly those perceived to be politically linked. Investors are exiting construction stocks, at least for now, because their earnings visibility is clouded by the new government's move to review some mega infrastructure projects.
Not the time to be a contrarian?
"Be fearful when others are greedy and greedy when others are fearful," goes legendary investor Warren Buffett's maxim.
Investors, whether they are novices or veterans, revere his classic investing rule. But most of the time, it is difficult to not follow the herd. After all, when everyone is pessimistic, would you bet against the odds with your hard-earned money? It is a tough psychological barrier to break.
Should we buy when people are selling in the current bear-dominated market? Opinions are divided.
Geoffrey Ng, investment adviser and director at Fortress Capital Asset Management (M) Sdn Bhd, warns that investors should stay cautious because this is not the time to be a hero.
"I don't think the second half will be better than the first half. There are still a lot of uncertainties. After 60 years of one administration, the cleaning-up process will be difficult and time-consuming. We will be hearing more bad news before the good news," he tells The Edge.
Ng opines that in the current market, one needs to be "detached" from the movement of the FBM KLCI and be a good stock picker. "You cannot just play along with the index anymore. The FBM KLCI consists of blue chips and GLCs (government-linked companies). But value can only be found in specific companies."
He observes that foreign interest in the market has dissipated while local investors are staying on the sidelines. "There is no panic selling but there are a lot of uncertainties on how the economy is going to grow from here. There is a major change in the growth drivers."
Under the previous government, economic growth was driven by the public sector and GLCs, Ng points out. But given that the new government has announced that Malaysia's fiscal situation is not as healthy as most people expected it to be, there is going to be a significant pullback in the government or GLCs being the growth driver.
"Because of these major uncertainties, it is hard for the market to move forward at the moment. We are seeing all this rebalancing taking place. The GLCs, which used to be at the forefront of driving growth, are no longer the catalysts for the market. Investors are now looking for fresh leads," Ng explains.
However, he says not all Bursa Malaysia-listed companies are going to be adversely affected by the economic restructuring. "Some of them will benefit from it; we just have to find them."
Rakuten Trade Sdn Bhd's vice-president of research, Vincent Lau, appears to be more optimistic, claiming that the research house is one of the few that are maintaining a bullish view at the present time.
"I would say this is actually a good time to be a contrarian, provided that there is no stock market meltdown [globally]. The value has already emerged; we are ready to take the contrarian view," he tells The Edge.
Indeed, Lau expects the local stock market to perform better in the second half of the year. "The market will continue to be volatile but we don't think it will get worse. The trade tension is almost boiling over but we are cautiously optimistic that it will not turn into a full-blown war. At the end of the day, nobody will benefit from a trade war, not even the US industries," he says.
Gradual, not aggressive, accumulation
Lau advises investors to buy on dips and average down as Rakuten Trade does not think there will be bear market in Malaysia anytime soon. "But don't go all in at one time. It's better to average down rather than keep chasing the stocks when the market is hitting record high."
He feels that since the FBM KLCI has been battered, its component stocks are worth looking at. Banking and oil and gas stocks that have been oversold are worth considering, he adds.
"The new government is populist, so the likes of TM (Telekom Malaysia Bhd) and TNB (Tenaga Nasional Bhd) may not increase their rates and tariffs. So, they may not be the best choices at the moment. But eventually, things will get better and these counters should bounce back," he says.
Consumer stocks are also worth looking at but bear in mind that some of them have gone up quite a bit, he adds.
Fortress Capital's Ng believes investors should go back to the traditional sectors, such as export-oriented industries, as well as sectors that depend on consumer sentiment. But he prefers the private sector over the GLCs overall.
"People are expected to spend more, buy new cars, more white goods and big-ticket items during this tax holiday. It may be a short period but at least it is helping drive up consumption," he says.
He also points out that while the government is rebalancing Malaysia's fiscal position, the ringgit may depreciate further, and more so if the country sees a credit rating downgrade. "This will benefit sectors that are outward facing. Investors will continue to focus on these plays."
Ng reiterates that growth has to be driven by the private sector. "I don't think we can depend on the government in a big way anymore. Besides the consumer sector, we can also look at resource-based companies, such as oil and gas or plantation, as well as exporters and technology manufacturers," he says.
Mohd Redza Abdul Rahman, head of research at MIDF Research, says uncertainties are looming on the domestic front as the new government studies the mega projects and determines their profitability by reviewing the costs.
"Certainly, this has negatively impacted the construction sector but it should not diminish foreign investor interest. The current focus on improving corporate governance is actually a big plus for foreign investors. This is further enhanced by the government's stance on ensuring a good relationship with foreign investors," he explains.
Redza says external developments also play a big role in the stock market's performance as the headwinds from geopolitical events will affect not only the local market but also those of the neighbouring countries and even developed nations.
All in all, MIDF Research maintains its year-end target for the FBM KLCI at 1,800 points, which is equivalent to a price-earnings ratio (PER) of 16.1 times.
The index is now trading at a PER of 14.9 times, compared with its long-term average of 15.9 times.
In a June 29 report, Public Invest Research highlights that the local market is attractive but not overly compelling.
"We could still be in for some short-term pain (3-6 months) before we get to the longer-term gains of structural reform, and the economy finally realising its full potential. But we would suggest gradual accumulation at this point, and more aggressively on pronounced market weakness," says the research house.
Public Invest Research remains "overweight" on the oil and gas sector for the ongoing positive newsflow and probable earnings uplift from a pick-up in activity, and on the broad-based manufacturing sector for demand growth on account of still-strong global trade.
"We still suggest selective exposure in the banking sector for its lagging valuations relative to the broader market. The consumer (staples) and property sectors could be long-term beneficiaries of improvements in consumption spending in line with the new government's stated intent of alleviating living cost pressures," it says.
Save by subscribing to us for your print and/or digital copy.
P/S: The Edge is also available on Apple's AppStore and Androids' Google Play.