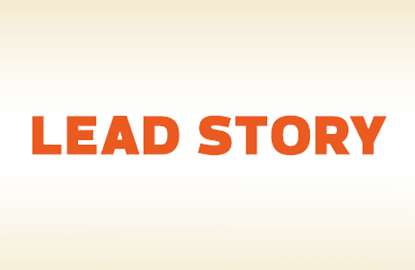 This article first appeared in The Edge Malaysia Weekly, on April 25 - May 1, 2016.
WHILE issues such as rising wages and an acute shortage of labour have dimmed the prospects of Malaysia's manufacturing industry, Inventis Investment Holdings (China) Co Ltd CEO Yong Kwek Ping sees ample investment opportunities for the private equity firm here.
"After having been in China for 16 years, we are now starting to look beyond China. We launched our Global Fund and managed to raise US$1.2 billion in China. This fund is to invest outside China.
"I am very keen on Malaysia ... we are now looking at it. We find that Malaysia is more feasible in terms of regulations and transparency than elsewhere in Asean," he tells The Edge during a business trip to Kuala Lumpur.
"I believe there are opportunities in the Malaysian manufacturing industry ... we just need to find them. We don't have a specific segment to invest in. We have an open mind ... it could be anything. But I am not sure about commodities. I will evaluate that later," adds Yong, a Singaporean who founded Inventis in China in 2000.
The consumer product sector, such as food manufacturing, is one area that Yong likes, among others.
Inventis currently has US$6.2 billion under its management, with the bulk of its investments in China.
Yong started his first US-dollar private equity China-focused growth fund in 2001 and has since made more than 40 investments in different cities in China in various industries, including manufacturing, mining, energy, food and beverage, and retail.
He is certainly not new to Malaysia. His recent visits were probably not so such for a holiday or to indulge in the food, but to unearth the gems in the manufacturing industry and to polish them to make them shine.
"Our interest in manufacturing is rather wide. We don't just look at one particular segment, but the entire value chain. We will invest in cold room facilities or the logistics services that are supporting the manufacturing industry," he says, stressing that Inventis is experienced in investing in the manufacturing sector.
He observes that private-equity investments are still new to the business community in Malaysia, where the main financing sources are banks.
It is interesting to note that Malaysia is not the first country that Yong intended to invest in in Asean. He was initially attracted to Indonesia, which is quite similar to China in terms of the sizable population. But the investment plans did not take off well. "We paid some 'tuition fees' in Indonesia," he quips.
Besides Malaysia, Thailand is another country on his investment list.
Part of Inventis' investment strategy, he says, is to bring the invested companies to China or places where Inventis has its investments. "Yes, our ultimate goal is to bring Malaysian companies that we invest in to China. It could be setting up manufacturing plants or opening outlets there. Our strongest link is in China."
Why manufacturing?
Many view the manufacturing industry as not that attractive, especially in the internet age, different kinds of companies are emerging such as online shopping portals and apps. Interestingly, Yong has never had his eye on the IT-based companies that promise enormous growth; his investment interest revolves only around the bricks-and mortar business.
"It is simple. We can't run away from manufacturing in our daily life. We need someone to make all these [things]. And we all need to consume food," says Yong, pointing at his cup of coffee and the furniture around him.
Yong, who has been based in Shanghai for 16 years, notes that food safety is an issue in China. He adds that the locals are losing faith in the domestic manufactured foodstuffs because of the reported poisoning cases. "The Chinese don't want to buy locally made infant milk powder. So, we may bring the manufacturers to China to supply quality foodstuffs to the Chinese market," he says.
With the emergence of Vietnam and Myanmar, many are saying that China is losing its competitive edge in manufacturing. "That is very general. Nobody can ever replace China as the world's manufacturing hub. The capacity in China can't be replaced in the next 30 to 40 years," says Yong, noting that the logistic infrastructure is good in China, besides the sizable labour force and consumer market.
"You go to Vietnam. Yes, labour is cheaper but the logistics cost is higher. Likewise, in Myanmar. So, it may not make good investment sense."
Being a private-equity fund manager, Yong says his duty is to help companies grow by providing them with the necessary support after fresh capital has been pumped in. "We could help them lower the costs … to increase capacity. We come in with capital and management know-how. We have global knowledge and a good network."
Yong cites the example of the dairy firm that Inventis invested in in Shandong, China.
According to him, when Inventis invested in the farm, the owner's son was not too keen on the father's business as a lot of hard work was required to run it. "And, it is all dirty work," he recalls. Five years later when Investis sold off its stake to an international company, the owner's son was at the helm of the dairy firm, whose size was several times bigger.
"We introduced modern technology to improve efficiency and hygiene. We are not involved in the management of the companies, but we help them expand their businesses," says Yong. "We will do the same to the Malaysian companies that we are going to invest in. We will tailor-make strategies for each company. It won't be one size fits all."
Exit strategy is crucial
Indonesia's stringent rules on foreign ownership, among others, are a major concern for Yong. "The restriction on foreign ownership will make it difficult for us private-equity funds to exit from our investments.
"That's why I never boast about how much money Investis has invested. It is whether you can exit with good returns that counts. Anyone can invest big money in any company," says Yong, stressing that exit strategies are important for private equity funds.
"You can't get stuck with your investments. I must know how to exit. I must have a potential buyer in mind. For example, our investments in Africa, we know the Chinese would be keen."
This is why Yong sees the accuracy of five-year plans by prospective companies as very important. "We need the plans to be 90% accurate," he says. 
Yong's journey in China
The founder and CEO of Inventis Holdings (China) Co Ltd, Yong Kwek Ping, has been in China for 16 years. His experience may interest investors who want to get a slice of the action in the world's second biggest economy. The sizeable consumer market is a big draw for many, especially as the population has grown more affluent over the years.
When Yong started Inventis 16 years ago, few people in China had heard of private-equity funds, giving him first-mover advantage during the economic boom of the past two decades.
"Guanxi", translated as relationship, is commonly perceived to be an important element in doing business in China. But Yong begs to differ. "Guanxi may help you to achieve something today but may come back to bite you later when things go wrong," he tells The Edge.
During a TED Institute talk, he revealed one of his investment strategies in China, which is never invest in a company in which the owner has a mistress, as it could lead to a nightmare.
"Many businesses in China are family run. If the owners have mistresses, this could complicate a company's ownership structure and its assets. It is not wise to be dragged into any kind of domestic fight."
He says it is an open secret that most businesses in China do not just have two sets, but even multiple sets, of books.
"I would say if you don't know this, you are being naive, but this doesn't mean we should not invest in China. We just need to be mindful of it when we do due diligence.
"When we invest wrongly, I would say it is our own fault. We won't blame the companies, and others. We know the risks, we move in, we take full responsibility. We don't point finger at the owners," he says.
To him, every industry has its black sheep, but it doesn't mean that all are bad. As an private-equity fund manager, he has to carefully separate the wheat from the chaff.
One unforgettable experience for him was when the owner of a company Inventis had invested in was arrested, and its assets frozen. "We were in the third year of investment. The company was in the petrol station business in China," he recalls. The arrest of the businessman was enough to make him break into a cold sweat.
"The owner was nice to us. He saw it coming as he might have stepped on the wrong toes. He bought out our stake at a premium few days before he was arrested," he says.
But that incident did not put him off China.