This article first appeared in Capital, The Edge Malaysia Weekly, on October 29, 2018 - November 04, 2018.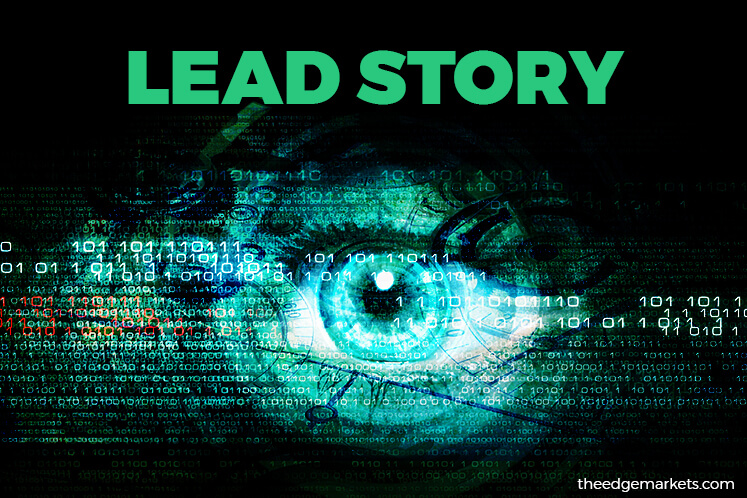 WHILE there have been some uncertainties over the new government's policies, which have prompted foreign selling in the local equity market, Aberdeen Asset Management PLC believes the change is for the better in the long term.
In an exclusive interview with The Edge, Aberdeen co-founder and CEO Martin Gilbert says Malaysia has proved to the world that it will tackle the political issues it is facing. Furthermore, this will help resolve some of the issues that had previously stopped investors from investing here.
"The election has really given confidence to the world that Malaysia is prepared to tackle the issues, allegations of corruption and so on. It has really been good for the country's image.
"After the recent election, Malaysia has proved to the world that it will tackle the political issues that other countries such as the 'Venezuelas of this world' have not managed to tackle," Gilbert reiterates, pointing to the yield of Malaysian government bonds that has remained fairly stable post-election.
Bloomberg data shows that the 10-year Malaysian government bond yield stood at 4.15% before the 14th general election (GE14) and has remained at a similar level since.
Gilbert says it is more attractive to invest in the country now. "I think what Malaysia has, which a lot of other countries in the region do not have, is natural resources. I think that gives it a huge advantage. It has oil, palm oil … It has a lot of natural resources, giving it a natural hedge against rising commodity prices.
"I think it is very well positioned … it has consistently grown at 4%. It has done very well over the medium to long term."
On the cancellation and postponement of mega infrastructure projects in the country, Gilbert says it reflects the prudence of the government.
"I think it is probably prudent to halt or pause big infrastructure projects and review whether they are genuinely in the interest of the country, especially given the allegations of corruption against the previous administration. That would seem like a sensible strategy for any country to adopt.
"Review each one and see if it is for the benefit of the country," he says, noting that the government's RM1 trillion debt was one of the reasons given for the review.
"What I would do, if I were the government here, is that I would lengthen the debt repayment period. Because interest rate is at a historical low level. But then, debt is not the issue. It really depends on the budget surplus or deficit that Malaysia has. I suspect that is one of the reasons why some of these projects have been paused."
He lauds the government's aspiration to woo investors for the high-tech industry, pointing out that the key is to make Malaysia an attractive place to live in. "Talent would want to be in a place where they would want to live in. High-tech start-ups would then blossom. Obviously, you have to give tax incentives and so on.
"It is very localised in certain areas. For example, in London, the east of the city, it has really become a fintech centre. No one thought it would be that 10 years ago when everyone wanted to be in California. Singapore is also making a big play to be a fintech centre. It is about encouraging the start-ups and getting the talent there. There is no reason why Malaysia should not succeed."
Values are in emerging markets
On the places to invest in now, Gilbert says emerging markets are where the value is despite the US' strong economic growth. "We tend to position ourselves more in emerging markets now because that is where the value is. There is no question about it."
India, where Aberdeen has the highest allocation of its investments, looks promising with its consistent growth while Asean offers good value as well, he points out. While the US economy is booming and its companies are doing well, valuation looks stretched by historical standards, he says.
"I think the thing that worries me about the US market is that the differential between growth and value is at an all-time high. So, growth stocks are expensive and value stocks are very cheap," Gilbert says, pointing out that the differential gap makes active management in investment even more important.
He is also optimistic about the Chinese market. "One of the things that worry us is corporate governance in China. What we have discovered is that there are some good-quality companies in the market — [they are] well managed, [have] good corporate governance [and] good business models."
On the criteria Aberdeen considers before investing, Gilbert says, "First of all, good management. Can we trust the management of the company to look after us, our interest as a minority shareholder? And then we look for businesses that are going to grow with GDP (gross domestic product). So, we like good, well-run local banks because they tend to have higher loan-to-deposit ratios.
"We also like companies that benefit from the growth of the economy, so you can have industrial gas, infrastructure and so on."
Another sector favoured by Gilbert is the oil and gas industry, which is expected to see better gains with the oil price at current levels.
"Obviously, we will see good numbers coming out from the oil and gas companies compared with in the past. So, yeah, Malaysia is a big oil and gas player," he says, adding that oil service companies are also likely to see a turnaround, having been through the crisis when oil prices fell to their lowest in early 2016.
Gilbert explains that oil downturns usually force oil and gas companies to be more efficient. Those that have survived should be seeing improved cash flow.
"I think debt is not necessarily the killer. Liquidity is the issue. You know, it still staggers me that these oil companies take on debt when oil prices are high and then they go into a downturn and the debt is what kills them. But if they got through the crisis so far, if they got through the lower oil prices, they should be coming out now with the cash flow."
On the trade war between the US and China, Gilbert says he is not convinced that it is in China's or even America's interest to have a full-scale trade war. He also thinks that Malaysia will not be at a disadvantage.
"Quite the reverse. I think if there is an escalation, Malaysia will have an advantage because it is small enough to be below the radar."
He, however, believes Malaysia should try to reduce its reliance on exports and to grow its domestic economy as a higher labour cost will make exports less competitive.
"For example, in China, even in a trade war, it will grow at about 5% per annum just from domestic growth. I think Malaysia has to do that as well."
Gilbert sees high asset prices and geopolitical risks as the current threats to capital markets. "I think asset prices are too high globally. But the return on cash is so low that people are still investing in properties, equities and bonds. I think the issue is that the asset prices are high.
"But then again, everybody is worried about that. There is a saying that a bull market climbs a wall of fear. As long as people are fearful of asset prices, it tends to be okay. It is when we all become euphoric, thinking that the market and tech stocks will go up forever — that is when we will have real issues."
Gilbert acknowledges that it is difficult to identify when a market has reached a euphoric stage, which is why he believes it is important to diversify one's portfolio.
While others may be overly optimistic about geopolitical risks, Gilbert sees them as a big threat. Geopolitical risks on the horizon include a hard Brexit, the US-China trade dispute that is slowly escalating into a confrontation between the two countries, the fallout from the death of Saudi journalist Jamal Khashoggi and the budget dispute between Italy and the European Union. 
 
Save by subscribing to us for your print and/or digital copy.
P/S: The Edge is also available on Apple's AppStore and Androids' Google Play.