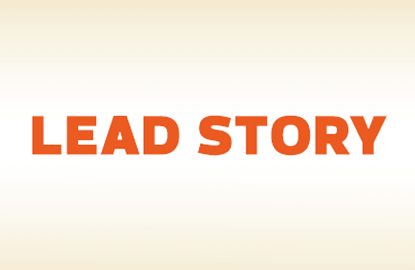 This article first appeared in Capital, The Edge Malaysia Weekly, on March 28 - April 3, 2016.
THE owner of myNEWS.com and operator of WHSmith stores in Malaysia, Bison Consolidated Bhd, is planning to expand its network by 45% or 115 stores in the next three years.
A total of RM50 million or just over 60% of the RM82.23 million net proceeds (RM88.68 million gross proceeds) raised at its initial public offering (IPO) has been earmarked for capital expenditure while the remaining RM32.23 million, for the 115 new stores and the enhancement of existing stores.
The programme will see Bison's convenience store network under the brand names of myNEWS.com, newplus, MAGBIT and THE FRONT PAGE expanded to 370 from the current 255 (of which, 223 are myNEWS.com outlets and eight WHSmith outlets under a 50% joint venture with WH Smith Travel Ltd). The additional stores are expected to be opened in the Klang Valley, Penang and Johor Baru. Currently, 77.3% of its stores are in Kuala Lumpur (98 stores) and Selangor (99 stores).
Bison, which will debut on the Main Market on March 29, sold 26% of its enlarged share base or 80.62 million new shares at RM1.10 apiece under its IPO. The new shares reduced the stake held by D&D Consolidated Sdn Bhd from 93% to 68.8%. D&D is controlled by founder and managing director Dang Tai Luk, chief operating officer Dang Tai Wen, executive director Dang Tai Hock and two other siblings. Including the shares held by the two brothers who are not directors of D&D — Dang Tai Kien (3.7%) and Dang Tai Gean (1.5%) — the total stake under a six-month moratorium is 74%.
Bison is touted as the largest home-grown convenience store operator in Malaysia with a market share of 6.6% last year, based on its revenue of RM217.5 million for the financial year ended Oct 31, 2015 (FY2015). By the number of stores, Bison should have a market share of 8.6%.
At RM1.10 per share, Bison's market capitalisation is RM341.1 million, based on its enlarged issued and paid-up share base of 310.07 million. Also, Bison is valued at 25.3 times its net profit of RM13.5 million in FY2015.
The business — founded on Dec 25, 1996 by Tai Luk, together with his wife Ling Chao and family — started out as a MAGBIT newsstand on the lower ground floor of 1 Utama Shopping Centre in Petaling Jaya. By 1997, the family launched the third outlet under the trade name myNEWS.com. 
With 255 outlets, Bison is the second largest convenience store operator in Malaysia after 7-Eleven Malaysia Bhd, which is about eight times larger with 1,994 stores last year.
Bison focuses on consumers in urban and suburban areas who favour the convenience of contemporary retail outlets. Of the amount earmarked for working capital, RM14.5 million will used to improve back-end infrastructure and business support functions, including setting up additional distribution centres in Penang and Johor, and a food preparation and packaging facility.
According to TA Securities in a March 14 non-rated report, the growth in working capital requirement is in tandem with the growth in Bison's outlets.
The research house has a fair value of 92 sen per share on Bison, having ascribed a 20% discount to the 25 times price-to-earnings multiple for convenience store operators in the region. The discount is to reflect Bison's relatively lower market capitalisation and return on equity compared with its peers. The fair value is a 16.4% discount to its IPO price.
In FY2015, Bison's sales grew 19% to RM217.6 million. On a compounded basis, the revenue grew an average 17.4% over the past three years, according to TA Securities. Average sales per transaction rose 10% year on year to RM5.58 in FY2015 even as sales per outlet increased to RM808,160 on average. Bison says the increase was due to better product optimisation by matching consumer demands and preferences across different localities and demographics.
However, TA Securities believes that the increase in selling prices for tobacco products also helped increase the value per transaction as 35% of sales came from such items in FY2015.
Average retail sales per outlet recorded a slight drop of 0.5% compounded per year over the last three years, says PublicInvest Research in a March 11 non-rated report. The research house has a fair value projection of RM1.15 per share on Bison, being 25 times FY2016F PER. That implies a 4.5% upside to its IPO price.
While Bison's net profit margin dropped to 6.2% in FY2015 from 11.3% in FY2013, PublicInvest Research says there is still room for growth and margin expansion. Bison's stores are concentrated in the Klang Valley, which gives it potential to expand to other regions.
"On top of that, we understand that about 50 of its stores are currently in gestation period, which essentially implies ample room for margin improvement as these stores mature and become profitable," it adds.
TA Securities expects Bison's net profit margin to increase 7.6% in FY2016 and 14.6% in FY2017 on the back of the 115 new store openings. Nonetheless, the research house says the immediate outlook for the retail market is undesirable, given the weaker ringgit and waning consumer sentiment. However, the mid-term prospects are favourable mainly due to population growth, urbanisation and stable economic growth in Malaysia.
CIMB Investment Bank is the principal adviser, managing underwriter and sole bookrunner for the IPO.