This article first appeared in Capital, The Edge Malaysia Weekly, on April 17, 2017 - April 23, 2017.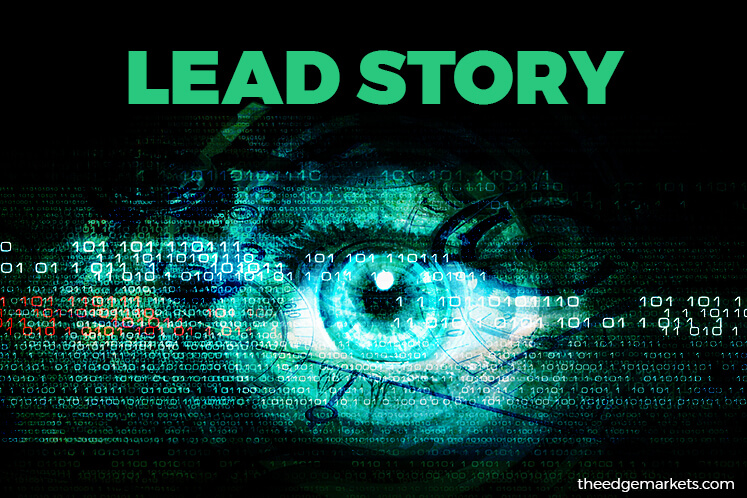 DESPITE unfavourable economic prospects, and fears about the Trump presidency and Brexit vote last year, global stock markets seem to be flourishing, especially Wall Street, which is hitting record highs.
Based on the S&P 500 Index's closing of 2,328.95 points last Thursday, the benchmark has gained 4.03% year to date. Local bellwether the FBM KLCI did even better, rising 5.8% YTD. It ended at 1,738.18 points last Thursday. Interestingly, small caps are outperforming the rest of the market with the FBM Small Cap Index having gained 19% YTD at its closing of 17,316.2 points last Thursday.
On the trading screens at least, there has been a surge in optimism. Equity investors the world over may disagree with US President Donald Trump's policies but they certainly cannot complain about the short-term effects on their portfolios.
But can the bullishness be sustained or will the bears be proved right at a later date? Opinions are divided.
Veteran fund manager and investment guru Dr Tan Chong Koay believes that the rally in US equities after the American presidential election was due to positive sentiment on Trump's pro-economic growth agenda. This includes promises of higher public spending on infrastructure and massive tax cuts for businesses. Improved US economic data, for example, the March unemployment rate of 4.5%, a new post-crisis low, has only added to the buoyancy.
"As the Dow Jones Industrial Average is now at a historical high, the market will now focus on the delivery of Trump's promises. A shortfall may lead to a market correction," he tells The Edge.
Tan opines that the main risks to global and local equities, which investors should monitor closely, are the geopolitical developments in Syria and North Korea, the French presidential election on April 23, Malaysia's impending 14th general election as well as the ringgit's volatility.
"We maintain our cautiously optimistic view and selectiveness in stock pricing. The corporate quarterly results reporting season in May will be the key driver of share prices. In general, investors should sell their shares if they feel they are overvalued," he advises. The founder, executive chairman and chief strategist of Pheim Asset Management Sdn Bhd also reminds investors to not be fully invested at all times.
"We believe investors should trim their portfolios when the market is near the peak and increase equity exposure to nearly fully invested when there is a strong correction and the market is approaching its trough," he explains.
He says retail investors who lack the capability or the time to analyse fundamental and technical factors should find fund managers with a positive long-term track record to manage their funds.
MIDF Research deputy head of research Mohd Redza Abdul Rahman concurs. "Investors shall always look at a company's fundamentals and compare them with those of its peers in the same industry. And if this information is too complicated for them, they should approach licensed investment advisers for guidance," he says.
He adds that if managing a number of stocks is difficult for some, they should invest in unit trust funds where the investment decisions are made by professionals.
"There are gems among the mid caps and small caps but one has to also understand the company's prospects and how it has been performing. If the news is too good to be true, then probably it is. Investors should make an informed decision based on data and facts, leaving emotions aside."
Redza points out that when the market is hot, investors tend to follow the herd and make uninformed investment decision, resulting in "irrational exuberance" in the market — when share prices are driven beyond their fundamentals despite the absence of positive corporate developments that warrant a drastic price rise.
"The growing confidence in the capital market will also coincide with the rise in 'unlicensed' investment advisers offering tips to entice investors into flocking to certain counters and buying them at high prices. Such action pushes the prices even higher, although there is no positive newsflow and catalysts to support the companies' fundamentals. And when the prices fall, it is the layman who gets caught with significant paper losses," he warns.
According to Malaysia Investors' Association president Datin Ho Choy Meng, a booming market provides institutional investors with a good opportunity to unload massive blocks of shares to realise the cash needed to pay their unitholders dividends. Therefore, she says, retail investors should adopt a defensive and prudent strategy that emphasises capital protection, reasonable returns and asset growth.
"Individual investors must be mindful of the volatility of global stock markets that is caused by fund managers' constant moves to reap the most gains from the most promising bourses. Hot money comes and goes as foreign fund managers make very fluid investment decisions; they do not show mercy," she cautions.
Ho also advises retail investors to know their limit and not commit more than what they can afford to lose.
"Margin trading seems to give them multifold profits but once the market trends go into reverse, they will see all their hard-earned money wiped out. There will be blood on the trading floors, belonging to the many herd-instinct players who are vulnerable to adverse market forces."
Nevertheless, not everyone is sceptical about the recent bull run.
Etiqa Insurance & Takaful head of research Chris Eng Poh Yoon, who has been telling people to invest in stocks since August last year, is not surprised by the stock market rally as he had predicted that the economies of the US, Europe and China would strengthen.
"The local market can still run if the US market moves higher. Malaysia should outperform its regional peers if that happens. [Now], selling by local funds has capped our rally, although the foreigners have returned to our market. So, there can be one more leg-up if the locals stop selling," he says.
Investors, however, should be wary of a May/June selldown due to global profit-taking, Eng warns.
Hong Leong Investment Bank Bhd dealer representative Frank Lin is also of the view that the stock market rally is not overdone, considering that stocks such as Genting Bhd, Malayan Banking Bhd and CIMB Group Holdings Bhd are not trading at all-time highs.