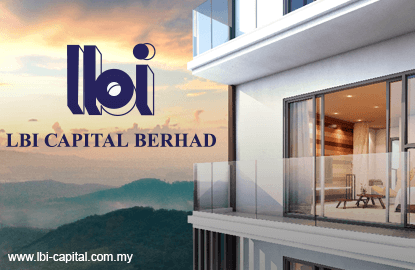 KUALA LUMPUR (March 15): LBI Capital Bhd's (LBI Cap's) shareholders approved the proposed disposal of lands for a total cash consideration of RM50 million at its extraordinary general meeting (EGM) today.
According to the company's executive director, Kong Sau Kian, the disposal of lands will contribute a net gain of approximately RM29.79 million, after taking into account the estimated expenses incurred for the disposal of lands, and the estimated real property gains tax.
On utilising the proceeds from the disposals, Kong added that "half of the proceeds will go to future land acquisition activities", while the others are to pare down borrowings, besides being used for working capital.
The lands proposed for disposal was initially planned for a "lifestyle shop lot" concept in 2010, but was deemed to not be feasible, based on the current property market situation.
"With the uncertainties in the sales of properties to be developed and the difficulty in obtaining end financing, given the current environment and an offer that is attractive, we think it gives us an opportunity to improve our cash position and strengthen our balance sheets," Kong said.
"There is a lot of land coming out from the development. Some developers are even looking [at] unloading some lands. The outlook for the next two years [does] not look great," Kong said on the outlook for the property players in the country.
Kong said in a downturn property market, it is more important for the group to make sure there is liquidity when opportunity knocks.
As at 12.30pm today, LBI Cap fell 1.45% or 2 sen to RM1.36, with 23,100 shares done.