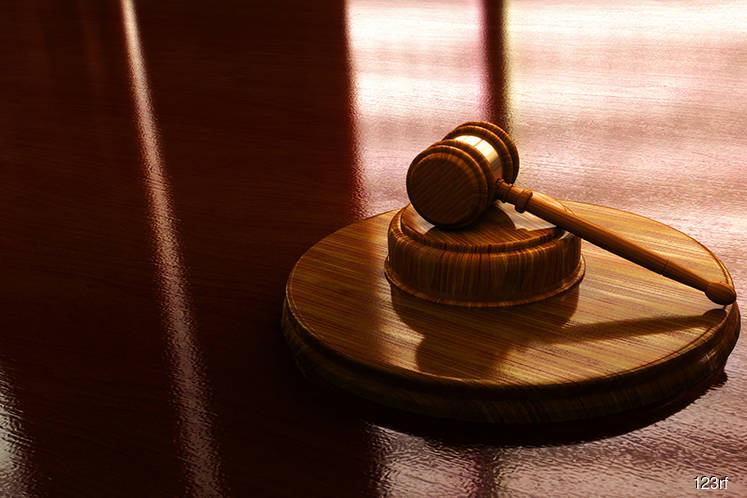 PUTRAJAYA (April 23): The Federal Court today sentenced lawyer Arun Kasi to 30 days in jail, and fined him RM40,000 for contempt of court.
The five-member bench, led by Federal Court judge Tan Sri Ramly Ali, also dismissed an application for a stay of the sentence by Arun's lawyers led by Datuk Joy Appukuttan and Mohd Haniff Khatri Abdulla, until a review of this decision is made.
In their decision, Justice Ramly, who wrote the unanimous decision, said what Arun, had written in two articles and a press release on the PCP Construction Sdn Bhd vs Leap Modulation Sdn Bhd case was contemptuous as it scandalised the judiciary.
"In our view, an objective assessment (of the articles) is that these statements are calculated to undermine the public confidence in the administration of justice which amounts to scandalising contempt.
"We are satisfied beyond reasonable doubt that Arun's statements were calculated to erode public confidence in the administration of justice and the judiciary. We find Arun guilty of contempt of court," Justice Ramly said.
The other judges are Federal Court judges Tan Sri Azahar Mohamed, Datuk Rohana Yusof, Datuk Tengku Maimun Tuan Mat and Justice P Nalini.
The sentence was made on the lawyer when in mitigation Arun said he would not apologise to the court.
This led to Justice Azahar asking Arun twice whether it is confirmed that he is not apologising, to which the lawyer said yes.
Arun had criticised the Federal Court's decision to expunge portions of the minority judgment in that case written by Court of Appeal judge Datuk Hamid Sultan Abu Backer.
Attorney General Tommy Thomas initiated the court to move to cite Arun for contempt, along with senior federal counsels Datuk Amarjeet Singh, Alice Loke and Suzana Atan.