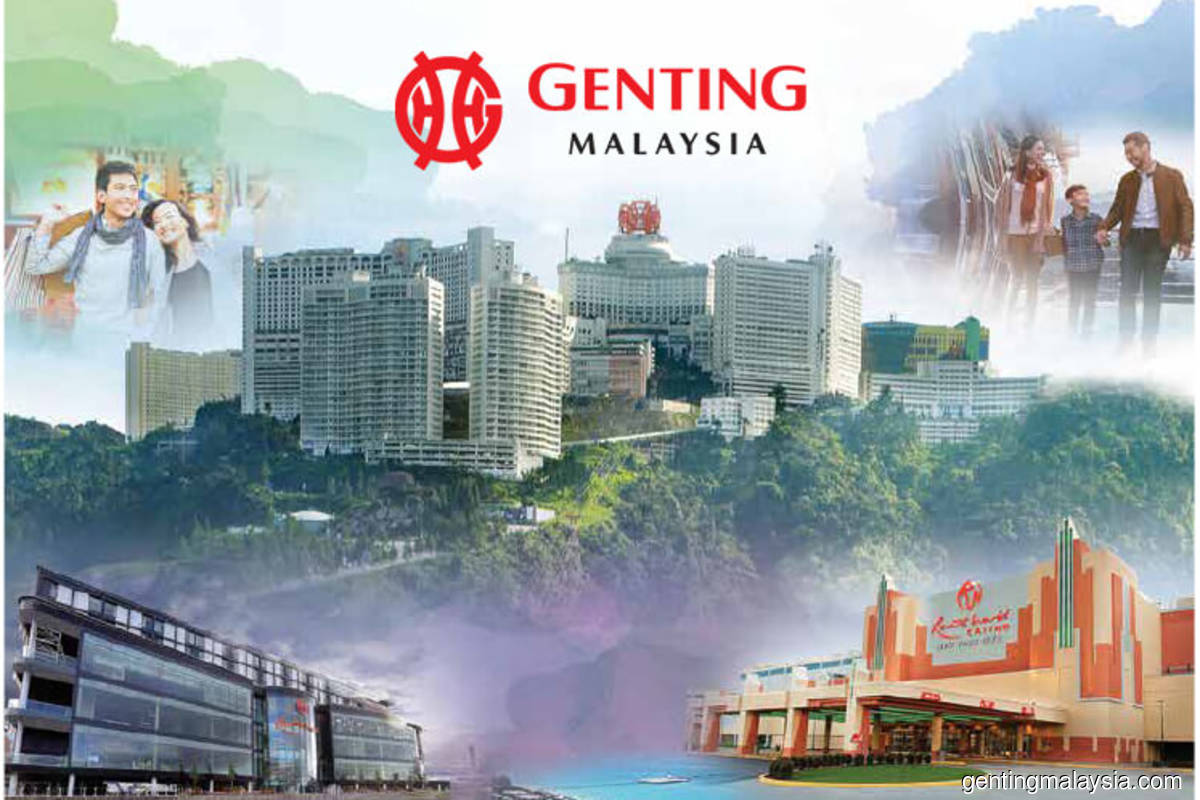 KUALA LUMPUR (Oct 21): The Miami-Dade Board of County Commissioners in the US state of Florida has approved an interim contract of up to US$14 million (about RM58.03 million) with Genting Group and Meridiam Infrastructure North America Corp to study the feasibility of building a monorail between the city of Miami and Miami Beach within a year to 18 months, The Real Deal reported, quoting a spokesperson for the project.
According to The Real Deal report yesterday, the US$14 million contract marks the first step in approving the nearly US$600 million system across the MacArthur Causeway. It was reported that the commission will vote on a final plan and contract after the feasibility study is completed.
The report, however, did not say which operating entity under casino and hotel operator Genting Group is undertaking the monorail project.
According to Genting Bhd's website, Genting Group comprises Genting Bhd and its listed companies, which are Genting Malaysia Bhd, Genting Plantations Bhd and Genting Singapore Ltd, as well as Genting Bhd's wholly-owned unlisted subsidiaries Genting Energy Ltd and Resorts World Las Vegas LLC.
It is believed that the monorail project is undertaken by one of Genting Malaysia's operating entities.
Genting Malaysia's latest annual report shows that its wholly-owned subsidiaries include Resorts World Miami LLC and Resorts World Omni LLC.
According to The Real Deal report, the interim contract was portrayed as a "baby step" to explore the feasibility of moving forward with a larger US$586.5 million agreement with MDM Partners LLC to build a monorail system across the MacArthur Causeway. 
"MDM Partners is led by Meridiam and Genting. Meridiam built the US$1 billion underwater Port of Miami Tunnel.
"Genting, a Malaysian-based casino company, owns about 12ha (30 acres) near the Adrienne Arsht Metromover station in Miami's Omni neighbourhood, including the former Omni Mall and the waterfront former Miami Herald site, with the intent of building a resort with a casino. So far, Genting has not been unable to secure legalisation for a gambling operation on that land, but it did secure a deal with the county in 2017 to build a 300-room hotel and bus depot near the Metromover station.
"Plans for a monorail between the city of Miami and Miami Beach took a step forward on Tuesday (Oct 20) [in spite of calls for a deferral from Miami Beach]. The interim agreement will span 18 months, during which time engineers will consult with officials from Miami and Miami Beach, as well as the county," The Real Deal reported.
At the time of writing this theedgemarkets.com report today, Genting Malaysia had not made any announcements to Bursa Malaysia in response to reports on Genting Group's interim monorail contract in Florida.
At Bursa's 12.30pm break today, Genting Malaysia's share price settled down one sen or 0.5% at RM2.01, with a market value of about RM11.36 billion.
The stock saw 4.06 million shares traded.