This article first appeared in The Edge Financial Daily, on July 3, 2019.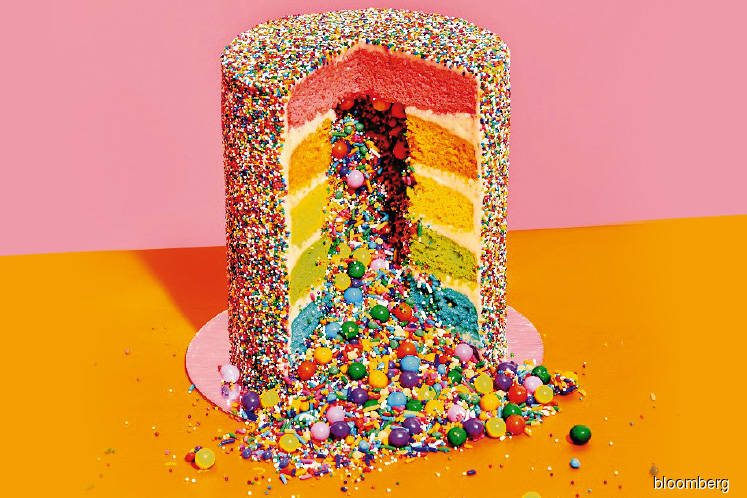 A candy-filled 'explosion cake'. Photos by Bloomberg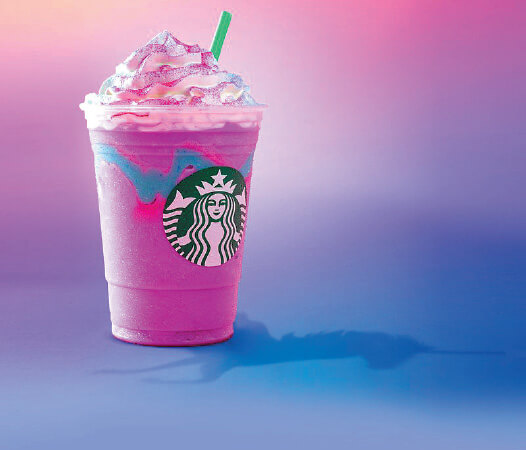 Pink coffee drinks have a history of capturing the public's attention.

Trends in colour reflect what is taking place in the culture, said Pressman.
Get ready to see a lot of pink peacock lattes this summer.
The Pantone Color Institute, an arbiter of hues around the world, will open the doors of Café OLED in collaboration with LG Electronics USA in SoHo on July 12. The three-day pop-up cafe is the perfect spot for everyone who has grown tired of Museum of Ice Cream selfies.
The project is designed to highlight four colours from the Pantone Color Institute's summer 2019 colour trend report: yellow-green "pepper stem", "turmeric", "Aspen gold" and "pink peacock".
The colours are not just picked because they are (mostly) food-focused; they reflect the public's increasing interest in the environment.
"Trends in colour reflect what is taking place in the culture," said Laurie Pressman, the vice-president of the Pantone Color Institute. "This is the first time we have illustrated the relationship between colour trends we are seeing in fashion with colour trends being shown for food."
The cafe will have about 16 seats but is not designed for customers to hang out on their laptops. There will be four separate interactive "vignettes", on OLED TVs, one for each of the featured colours. There will, of course, be a photo booth.
Coffee drinks have been designed to give the colours a corresponding culinary profile. The hard-to-ignore pink peacock will feature an unorthodox combination of beets and maple; Aspen gold is comprised of lemon and vanilla; pepper stem gets its green hue from matcha mixed with honey; and turmeric is a mix of the ubiquitous spice with ginger and chilli powder.
Colourful pastries will be provided by the Flour Shop's Amirah Kassem. The baker's flamboyant desserts, such as the candy-filled "explosion cake", have earned her 245,000 Instagram followers and clients such as Beyoncé and Katy Perry.
For Café OLED, Kassem is creating treats that "colour outside the lines" — specifically, cake pops and balls in the featured colours and flavours. Fingers crossed that a pink peacock exploding cake will make an appearance at some point.
It is not the first time a brand has turned to eye-popping colours for a sales hit. Starbucks' Unicorn Frappuccino, resplendent in pink, was a big hit in April 2017. Former chief executive officer Howard Schultz credited the drink with driving traffic to stores while it was on offer.
SoHo is quickly becoming a Las Vegas-style launch pad for concept cafes. In the fall, the dating app Bumble will open its first eatery and wine bar in the hood. Michelle Fernandez, a senior director of home entertainment brand marketing at LG Electronics USA, sees the cafe as a way to sell the company's OLED TVs. Asked about the potential social media impact, Fernandez replied: "Our expectations are quite high for this event, and our hashtag is #SeeExtraordinaryColor." — Bloomberg