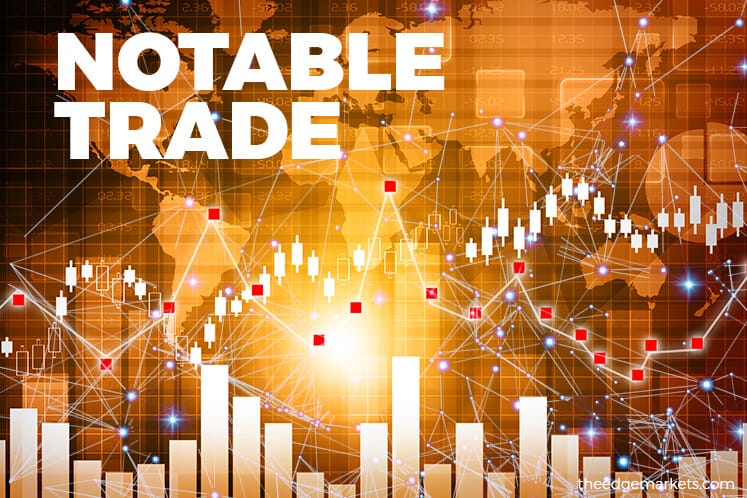 KUALA LUMPUR (Aug 2): Some 2.03 million shares in Latitude Tree Holdings Bhd, representing a 2.1% stake in the furniture company, were traded off-market today.
According to Bloomberg data, the shares were traded in a single block at RM4.75 apiece, which was at an 8.83% discount to the counter's last traded price of RM5.21 on Bursa Malaysia.
The parties who undertook the transaction were not immediately known.
As at the end of its third quarter ended March 2017, Latitude Tree had cash balances of RM211.12 million, against short-term bank borrowings of RM81.06 million.
Latitude Tree posted a net profit of RM11.52 million or 11.85 sen per share for the third quarter, up 38.7% from RM8.3 million or 8.54 sen per share a year ago. Revenue rose 13.02% to RM187.27 million from RM165.7 million.
Net profit for the first three quarters rose 2.68% to RM64.61 million, thanks to the higher US dollar against the ringgit. Revenue however declined 1.18% to RM602.31 million due to a drop in orders.
Shares of the furniture player reached its all-time high of RM8.05 on Jan 15, 2016. The counter declined thereafter and has been trading at the RM5-range since January 2017.
The group's shares lost 4 sen or 0.76% to RM5.21 today for a market capitalisation of RM506.45 million. At last close, the counter was trading at a discount to its book value of RM5.81.