This article first appeared in The Edge Malaysia Weekly, on April 5, 2021 - April 11, 2021.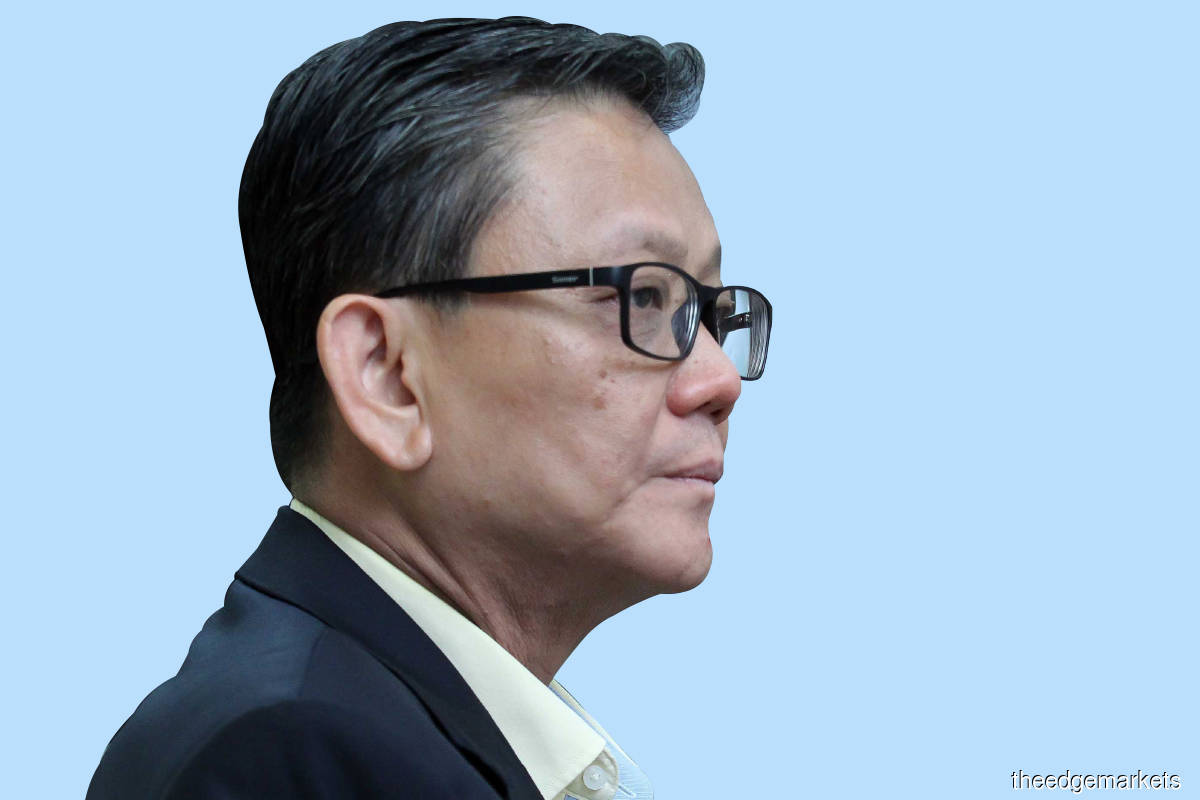 WHILE it is known that the rubber glove makers are the main beneficiaries of the global pandemic, furniture makers — including Latitude Tree Holdings Bhd — have benefited too.
Its finance director Yeoh Joe Son tells The Edge in an interview that the company has orders to fulfil up to next February, which means that it will be very busy for the next 12 months.
The stay-at-home norm resulting from lockdowns imposed to curb the spread of Covid-19 has made people spend their excess income on home improvement, instead of on travelling or holidays.
"When you spend long extended hours at home, especially to work from home, you tend to look into upgrading to better and more comfortable furniture," says Yeoh.
He also attributes the high demand and orders to the increase in shipments to the US, as there was a relocation of manufacturing activities from China to Vietnam and Malaysia. It is understood that 91% of Latitude Tree's total sales come from the US.
Currently, 77% of Latitude Tree's sales contribution is from its Vietnam plants, while 18% is from its Malaysian plants and 2% from its Thai plant.
Moreover, Yeoh notes that the pandemic had reduced competition, as the two rounds of Movement Control Orders had resulted in many of the smaller manufacturers shutting down.
However, the key problem for Latitude Tree is labour shortage, given the labour-intensive nature of the furniture-making industry. "Even though there has been a lot of orders, we don't have workers, and that is our key challenge," says Yeoh.
This means that the company is unable to ramp up its capacity, despite the increase in orders.
Nonetheless, Yeoh believes demand and orders post-pandemic will continue to be better than before the pandemic, as the shift in shipments to the US from Malaysia and Vietnam instead of China will continue.
With the lockdown keeping the furniture maker busy last year and this year, Latitude Tree is expected to see a jump in earnings for its financial year ending June 30, 2021 (FY2021).
For the six months ended Dec 31, 2020 (1HFY2021), its net profit grew 188% to RM39.66 million, from RM13.77 million a year earlier, while revenue rose 18.6% to RM479.26 million, from RM403.95 million.
Asked if Latitude Tree would return to its "golden years", Yeoh says he hopes that will be the case, should everything go smoothly.
Recall that Latitude Tree had reported a net profit of RM77.82 million in FY2015 before it slumped to RM12.08 million in FY2018. Yeoh attributed the decline to a fire at Latitude Tree's Vietnam plant. Previously, he had also cited higher raw material prices, higher sales of lower-margin products and more expensive labour costs in Vietnam, owing to an increase in minimum wages.
In line with its improved earnings, Latitude Tree's share price has also doubled from 95.4 sen a year ago to last Thursday's close of RM2.01, giving it a market capitalisation of RM390.67 million.
The group has also been more generous with its dividends, declaring dividends of 10.92 sen a share, compared with three sen apiece in 6MFY2020.
Notably, the company has a dividend policy of a minimum of 30% payout on its profit after tax.
Over the last five financial years, Latitude Tree had paid out annual dividend per share of six sen from FY2018 to FY2020, and 12 sen per share in FY2016 and FY2017.
Growing its Vietnam operations
While the solid wood furniture business has been flourishing during this unprecedented period, Latitude Tree has more plans in the pipeline to diversify its earnings contribution.
For now, 90% of its sales contribution comes from its solid wood furniture business, while 10% is from wood-related industrial products.
Yeoh explains that wood-related industrial products are those that will be supplied to hardware distributors or those involved in renovation works.
He says the company is also working on panel board furniture, including kitchen cabinet and wall panels as well as door frames. For the first nine months, Yeoh says, the panel board furniture segment in Vietnam saw a turnover of US$300 million (RM1.24 billion), which he views as commendable.
"We will also continue to expand on the upstream line, where we had gone into tropical sawn timber such as meranti and balau wood," says Yeoh, adding that contribution from this division is expected to kick in next year.
Apart from these new products, operations at Latitude Tree's upholstery production facility in Vietnam has been progressing well and has hit break-even. About slightly more than a year ago, Latitude Tree said it intended to see 20% of its total revenue contribution from the upholstery business by FY2023.
Moving ahead, Yeoh says the company is planning to expand and build a new upholstery and paper lamination line at its vacant 4ha land next to its 100-acre factory in Vietnam.
He reveals that Latitude Tree had acquired a lot of land in Vietnam up until two years ago for expansion purposes.
Yeoh says there is "still a lot of room to grow" in Vietnam for at least the next five years, adding that it is crucial to secure workers for the expansion there.