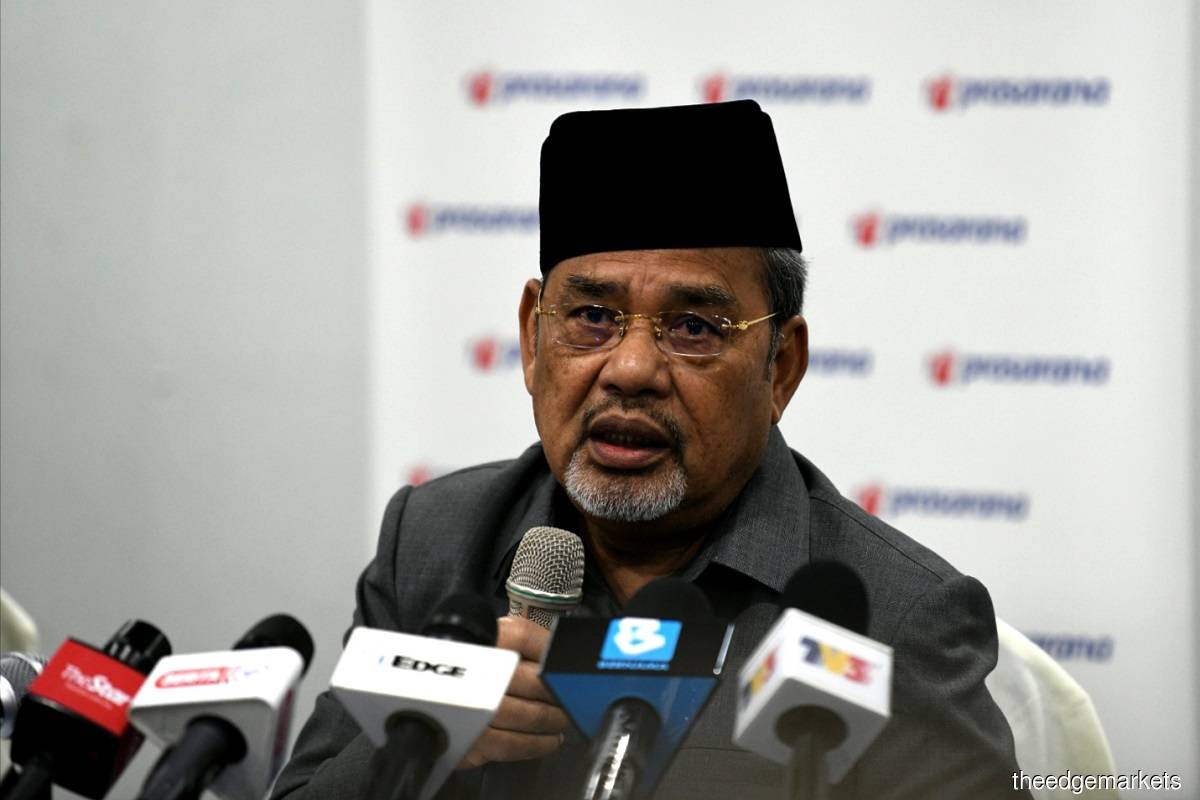 KUALA LUMPUR (Jan 4): Datuk Seri Tajuddin Abdul Rahman defended that there is no conflict of interest in Latitud8 project, of which his family members are involved in the development aboveth the Dang Wangi LRT station in Kuala Lumpur although he is currently the chairman of Prasarana Malaysia Bhd.
"The Latitud8 project was won by Intan Sekitar, which was about eight years ago. There is no conflict of interest as far as Prasarana is concerned," Tajuddin told a press conference this afternoon.
To recap, the companies that are involved in the construction of the project are public-listed Crest Builder Holdings Bhd and its 51%-owned unit Intan Sekitar Sdn Bhd. Detik Utuh Sdn Bhd holds the remaining 49% in Intan Sekitar.
Tajuddin is considered a related party to Intan Sekitar via Detik Utuh. His wife Datin Seri Rohkiah Abd Samat, daughter Datin Seri Rahayu Tajuddin and son Firdaus Tajuddin jointly own a 40% stake in Detik Utuh through a company called Tindakan Juara Sdn Bhd.
The Pasir Salak member of Parliament pointed out that Intan Sekitar won the project through an open tender in 2012, when he was the chairman of Felcra Bhd, highlighting that he had no relation to Prasarana back then.
Previously, he directly held shares in Intan Sekitar, but subsequently transferred the shareholding to his family members when he was appointed deputy minister of agriculture in 2013, as he was not allowed to hold stakes in companies while he held the post.
Meanwhile, on the status of the project, Tajuddin said it is currently suspended due to unfavourable conditions in the property market.
Asked if Latitud8 will be terminated, he replied that the companies involved have spent RM80 million on the project to date, adding that the construction is already partly done.
"The project can be saved. It is just a matter of time," he said.
Read also:
MACC paid a visit, it was not a raid, says Prasarana officer
Without money from govt, there can be no payment to LRT contractors, says Prasarana chairman
Prasarana has paid RM3.5b to MRCB-George Kent up to October; didn't withhold payments to the JV, claims chairman
MACC raids Prasarana's premises earlier today
LRT3 contractors under financial stress as Prasarana has not paid for work done since July