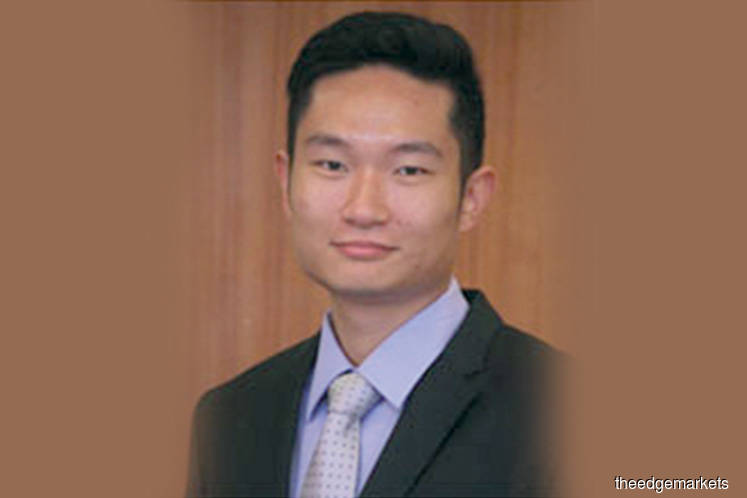 KUALA LUMPUR (June 11): Donaco International Ltd, which is linked to the late Genting Group founder Tan Sri Lim Goh Tong's grandsons, said Benjamin Lim Keong Hoe's role as interim chief executive officer (CEO) and managing director has now ended, following Paul Arbuckle's appointment as CEO.
Australia-listed casino operator Donaco said in filings to the bourse today that the company's former chief operating officer Gerald Tan has also left the business.
The leadership transition coincides with the planned removal of Joey Lim Keong Yew and Benjamin as Donaco directors. Donaco said today an extraordinary general meeting will be held at 10am (Sydney time) on July 18, 2019.
Joey and Benjamin are the sons of Goh Tong's eldest son, Datuk Lim Tee Keong, who passed away in 2014. 
"We think it is time for a fresh approach to running the business and to allow the incoming permanent CEO the ability to transform the business and deliver shareholder value free from the legacy of the past," the EGM requisitioning shareholders said in a statement, which is attached to one of the filings.
In the same filing, Benjamin had issued a statement to shareholders asking them to consider retaining him in his positions, even as he acknowledged what he described as the "monumental chain of events" that had resulted in receivers holding the security interest over the block of shares belonging to the Lim family, in particular his. 
"However, I feel that my duty should not be impacted as the interim CEO/MD appointed by the board of directors, as well as my position as a member of the board. I can assure that I am continuously holding the interest of the company with utmost priority despite losing my personal block of shares to the receivers," Benjamin said.
While he said he would gladly step down from the interim CEO role when Donaco engaged a permanent and qualified CEO, he also stated his strong belief that he would be able to continuously add value to the company and help it enhance its current market position and cash flow.
While detailing his past contributions, he emphasised that his involvement in Donaco after stepping in for brother Joey had been critical in maintaining the lead point of contact and relationship with both the province leaders in Lao Cai and the government in Cambodia.
"I am also considered a key figure for liaising with government bodies for the company's litigation affairs in Cambodia. If I can continue to assist the board in seeing this through with the Cambodian government, I believe we can start unlocking and realise a more realistic NTA (net tangible asset). 
"Although the timing itself to call for an EGM to remove myself is not on my side. I strongly urge at this crucial moment, shareholders to allow me to pursue and see this through. I sincerely hope I can regain your trust once the above objectives are complete," he said.
Adding a "fresh approach has in fact already begun" amid a strategic review of the business, he shared that Aristo had already shown great improvement, while the future of Star Vegas "is getting clearer with more certainty and diverse opportunities". 
He was referring to Donaco's two main assets, the Star Vegas Resort and Club in Poipet, Cambodia, and Aristo International, a hotel with an adjoining casino in Lao Cai, Vietnam. Goh Tong was said to have helped Joey set up the casino there.
"My management practice is certainly not the same as Joey Lim's and I thoroughly encourage transparency and strong governance which is already showing in many of our management practices," Benjamin added.
However, despite his entreaty, Donaco announced Arbuckle's appointment on the same day, adding it will take effect tomorrow.
Read: Donaco sets July 18 for EGM to decide fate of Lim Goh Tong's grandsons