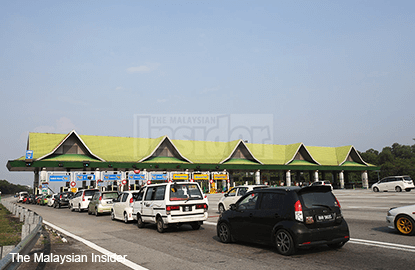 THE government is gearing up to announce awards for large-scale projects and potentially lucrative contracts over the next few months, sources say.
Four of the jobs — the LRT 3 (light rail transit third line), the KL118 ( formerly Warisan Merdeka) and two highways, the Sungai Besi-Ulu Kelang Elevated Expressway (SUKE) and the Damansara-Shah Alam Elevated Expressway (DASH) — could collectively be worth more than RM20 billion.
There could be other jobs as well, but details are scarce at the moment.
"It will be a statement to indicate that, basically, all is okay in Malaysia. It will start from the end of this month, the Merdeka period. (These contracts) should help pump prime the economy," a source familiar with the matter tells digitaledge Weekly.
It is understood that by the end of the month, the project development partner (PDP) for the approximately RM10 billion LRT 3 linking Bandar Utama and Klang could be announced, with the frontrunner being the consortium of Malaysian Resources Corp Bhd (MRCB) and George Kent (M) Bhd, while almost neck and neck with it is a standalone bid by Sunway Group. The award will be made by Prasarana Malaysia Bhd.
Many say that George Kent and its partner Lion Pacific Sdn Bhd caused a significant delay in the RM1 billion Ampang LRT extension after it had won the engineering, procurement, construction, testing and commissioning of system works in 2012, but insiders insist they were not at fault, and some officials even deny that there was a delay.
If the MRCB-George Kent JV wins the job, it would also edge out the Gamuda Bhd-MMC Corp Bhd JV, UEM Group Bhd, the Naza TTDI Sdn Bhd-CSR Zhuzhou Electric Locomotive Co, Ltd JV and the consortium of WCT Bhd, Alloy MTD group Bhd and Alloy Consolidated Sdn Bhd.
"I'm quite certain MRCB-George Kent will get it," says an executive with a construction outfit.
Similarly, the RM3.3 billion construction contract for the KL118, which is also slated to be awarded at the end of this month, is a two-way fight between the MRCB-China State Construction Engineering Corp JV and UEM Group-Samsung JV. The source puts the latter as the frontrunner.
Other JVs that have fallen off the grid include WCT Holdings Bhd-Arabtec Construction LLC, TSR Capital Bhd- Daewoo Group and Seacera Group Bhd-Spaz Sdn Bhd-Sinohydro Corp-Shanghai Construction Group. IJM Corp Bhd, in partnership with Norwest Holdings Sdn Bhd and Shimizu Corp of Japan, pulled out earlier.
Other than the RM3.3 billion construction contract, there could be an infrastructure tender for the KL118 coming out soon, construction players say. The skyscraper is an initiative by state-controlled Permodalan Nasional Bhd (PNB).
Early last week, notice for the pre-qualification of contractors for the 59km SUKE and the 47km DASH — valued at RM5.3 billion and RM4.2 billion respectively by analysts — was published by PNB-owned Projek Lintasan Kota Holdings Sdn Bhd (Prolintas). A project information briefing is slated to take place on Aug 25 in Kuala Lumpur.
According to the notice, Prolintas requires the candidate to: 
1) have a minimum of five years' experience and establishment; 
2) a valid Grade G7 licence from the Construction Industry Development Board, which permits a company to undertake civil engineering and building construction projects for an unlimited amount, and CE01 and CE02 specialisation, which are for road and pavement construction and bridge construction respectively; 
3) experience in the construction of elevated roadways and bridges; and
4) the financial capacity to undertake the project. These requirements narrow down the number of players significantly, a source says.
Submissions close at noon on Sept 17.
SUKE and DASH will add to Prolintas' three highways —Ampang-Kuala Lumpur Elevated Highway (AKLEH), Guthrie Corridor Expressway (GCE) and Lebuhraya Kemuning-Shah Alam (LKSA).
For the financial year ended December 2013, Prolintas suffered an after-tax loss of RM48 million on the back of RM152.3 million in revenue. The company had non-current assets of more than RM2 billion and current assets of RM266.8 million, with long-term debt of just above RM2 billion and short-term borrowings amounting to RM140.8 million. 
It had negative reserves of RM247.3 million.
This article first appeared in digitaledgeWeekly, on August 24 - 30, 2015.