This article first appeared in The Edge Financial Daily, on July 23, 2018.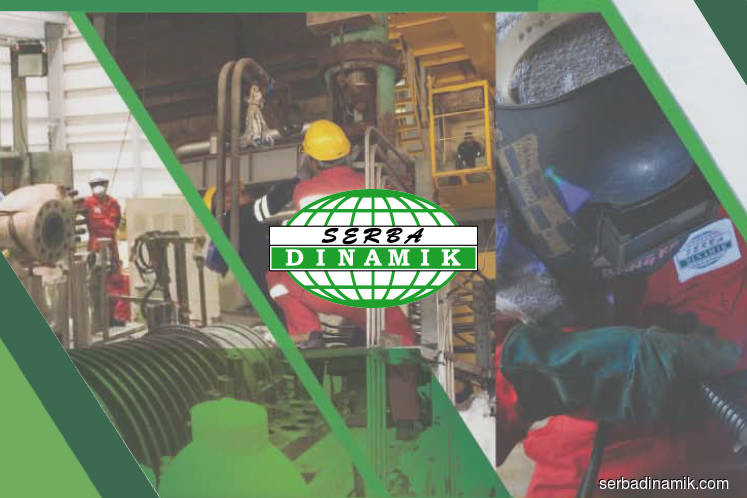 Serba Dinamik Holdings Bhd
(July 20, RM3.60)
Maintain outperform with an unchanged target price (TP) of RM4.19: Serba Dinamik Holdings Bhd announced its first-ever contract in Laos which covers engineering, procurement, construction and commissioning (EPCC) works for two hydropower projects worth US$66.2 million (around RM268.8 million). Awarded by Nam Taep 1, 2, 3 Hydropower Company Ltd, the contract lifespan is about 43 months and will commence immediately.
 
The scope of the project covers development, financing, design, engineering, procurement, supply, manufacturing, construction, installation, erection, testing and commissioning of the Nam Taep 1 and Nam Taep 2 hydropower energy-generating facilities project located at the Xam Tai district. The total capacity is 30mw with ancillary equipment and facilities and interconnection facilities also included in the job scope.
Assuming a profit margin of 15% for this contract, it will contribute about RM40.3 million to the group's gross profit numbers, to be spread over 3.6 years.
With this contract, the group has successfully secured a total of RM1.6 billion worth of contracts thus far — accounting for 69.6% of our order-book replenishment assumption. Altogether, we reckon its balance order book in hand should stand at a solid RM6.8 billion, around 2.5 times of financial year 2017 (FY17) operation and maintenance (O&M) and EPCC revenue, and on track to achieve management's target of RM7.5 billion balance order book as at end FY18.
Separately, the group also reported that it had proposed to subscribe for 51.8 million new ordinary shares in Green & Smart Holdings plc (GSH), translating into a 15% stake in the enlarged share base for a purchase consideration of £3.21 million (around RM17 million). The proposed subscription to new GSH shares is expected to be completed in the third quarter of 2018 (3Q2018).
We view this move as mainly to expand its EPCC service capabilities while tapping into opportunities through the installation of biogas facilities in Malaysian and Indonesian palm oil mills besides expanding its business into asset ownership model.
GSH was incorporated as a public limited company in Jersey on Aug 7, 2015 and successfully listed on the AIM Market of the London Stock Exchange on May 12, 2016.
The GSH group's business operations are in Malaysia. GSH is engaged in industrial biotechnology, pollution control and renewable energy, and EPCC of various waste water treatment plants/systems, and development, commercialisation, operation and maintenance of renewable energy power plants. GSH has a significant market share of contracts awarded to a biogas-to-power company generating power from biogas captured through the treatment of palm oil mill effluent.
The purchase consideration of about RM17 million, translating into a price-earnings of 11.3 times is deemed reasonable given the future prospects of the GSH group in Malaysia and Indonesia and also in line with regional peer average of 10.9 times. The acquisition will be financed via internal funds of 20% and remaining 80% through bank borrowings.
While positive on the future earnings contributions from these two developments, we are not particularly surprised as these are in line with the group's strategy in strengthening its global presence and expanding its service capabilities. As such, earnings estimates are kept unchanged with these assumed as replenishments, but we reiterate our "outperform" rating with an unchanged TP of RM4.19.
Given the few rounds of acquisitions this year with a few more likely planned for the year, we expect gearing will jump significantly from 0.25 times in FY17 to about 0.5 times by the end of this year though we reckon levels are still manageable. — PublicInvest Research, July 20