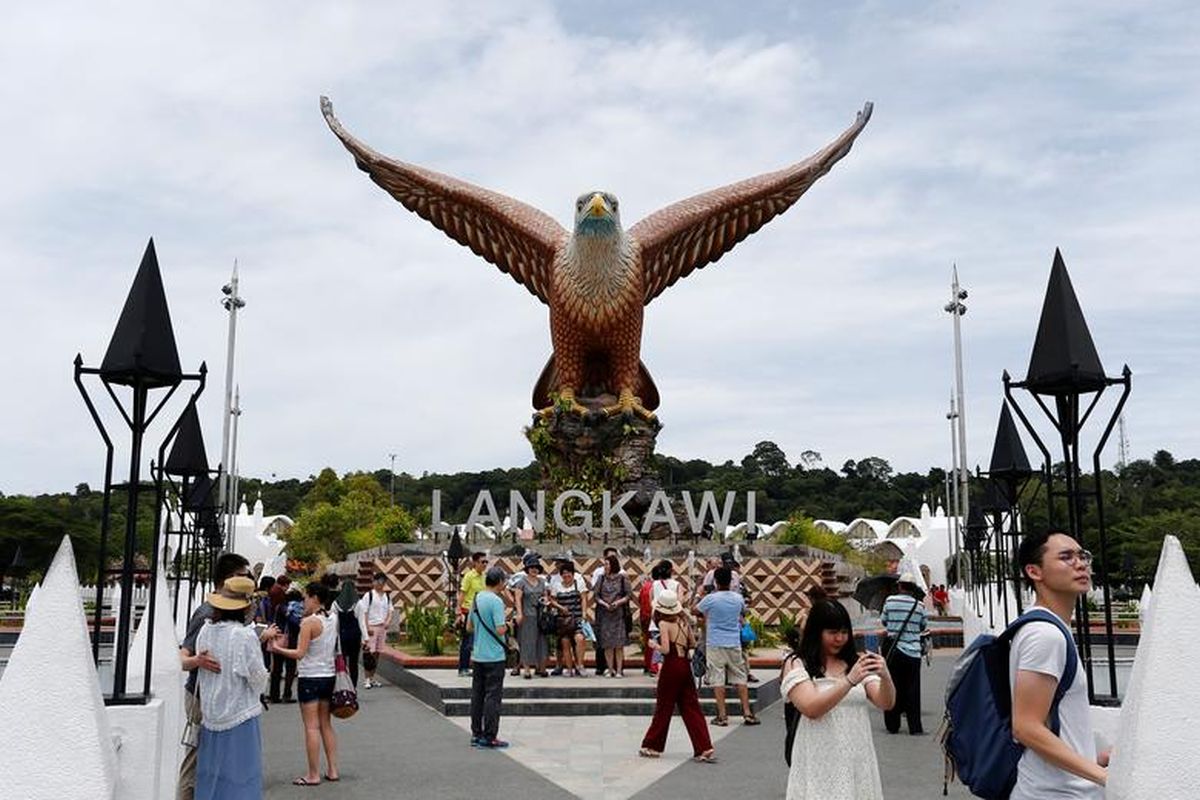 ALOR SETAR (May 12): Kedah Menteri Besar Datuk Seri Muhammad Sanusi Md Nor on Thursday refuted claims that Langkawi's tourism industry is at risk of being paralysed due to a lack of workers in the hospitality industry, pointing out that tourist arrivals to the resort island continue to rise.
He said there were an average of 20 to 30 daily incoming flights to Langkawi, with even more during the weekends and holidays while a total of 80,436 people were recorded to have arrived on the island during the Hari Raya Aidilfitri holidays, 54,801 via sea route and the rest by air.
"The number of ferry trips have also risen, now on average there are four trips from Kuala Perlis and another four from Kuala Kedah," he told Bernama on Thursday as he denied reports by a local media outlet claiming that Langkawi's tourism industry is suffering from a critical shortage of workers.
He did not deny that there was a lack of workers in Langkawi currently but said that the Labour Department set estimates at 17,000 workers, and not the 30,000 as attributed to Malaysian Association of Hotel Owners (MAHO) executive director M Saaid in the media report.
"The news report regarding Langkawi is misleading," he added.
Meanwhile, Kedah Tourism, Arts and Culture, Youth and Sports, Entrepreneur Development and Cooperatives Committee chairman Mohd Firdaus Ahmad said there were many people looking for work after the country entered the transition to the Covid-19 endemic phase and that hotels should ease their requirements in recruiting new workers.
"Some hotels look at work experience, presentation and other factors, but if they ease their requirements a little where skills or experience are concerned, we can teach and train to increase skills, there is no need to stress on the lack of skills as a reason not to hire," he said.
He added that the shortage of workers also depended on the hotel management's ability to manage their workers to ensure they had the correct number of suitable workers to provide the best service to their guests.
"If a hotel is willing to spend to recruit more workers to fill vacancies and if management is smart in allocating existing staff to cover areas where manpower is lacking, the hotel can maintain their standards.
"It won't be the number (the estimated 30,000 quoted in the report) that will impact the tourism industry, but it will be the businesses that will be hit if they aren't willing to spend money to recruit staff," he said.
Meanwhile, Malaysian Association of Hotels (MAH) Kedah and Perlis chapter vice-president Razmi Rahmat said hotels in Langkawi are continuing to receive bookings from tourists who want to spend their holidays on the island.
Based on his observations, tourism in Langkawi is booming thanks to increasing numbers of visitors, which is contrary to claims in the news report.
"Such claims tarnish Langkawi's image as it would lower tourists' confidence to visit the island as they might be worried about the service provided by hotels due to the shortage of workers.
"If there was a shortage of 30,000, then the hotels would not be able to operate at all, but right now, tourism in Langkawi is up because of the tourist arrivals," he said.