This article first appeared in The Edge Malaysia Weekly, on July 19, 2021 - July 25, 2021.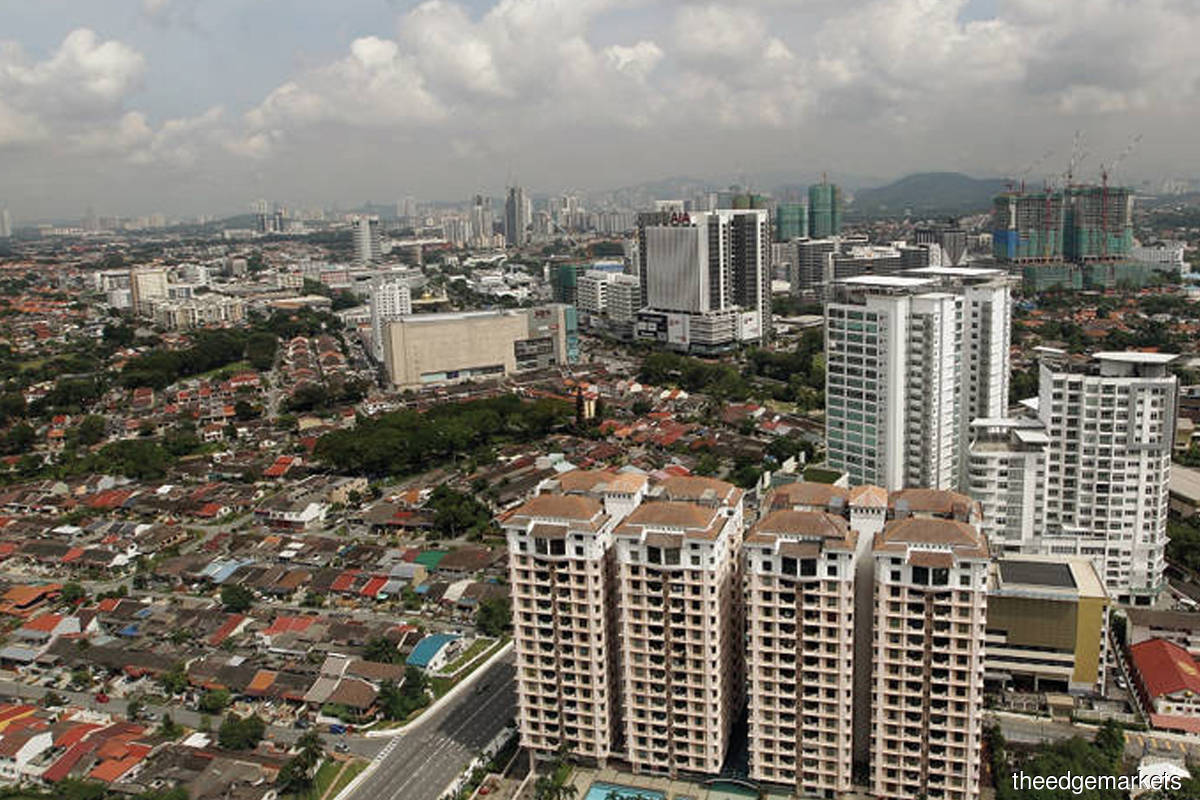 KLANG Valley land prices continue to be resilient even though most segments of the economy, including the property market, have been suffering since the first Movement Control Order (MCO) was implemented in mid-March last year.
While prices of serviced apartments and office buildings in some parts of the Klang Valley have weakened, interestingly, land prices have remained stable and, in rare instances, even managed to fetch a premium.
Experts say this is because in general, prime land held by financially sound owners are not for sale. Even though many developers are scouting for land, landowners are not in a rush to sell in the depressed market, especially since most can rely on a loan moratorium extended by banks to ease the challenges of the Covid-19 pandemic.
Stanley Toh, executive director of Laurel­Cap Sdn Bhd, agrees that while the prices of residences/apartments and office buildings in Kuala Lumpur have softened over the past year because of the pandemic, the price of well-located land continues to hold up because it is a rare commodity.
"This time around, the situation is very different from the Asian financial crisis (AFC). During the AFC, the banks were at risk of collapsing and were calling back loans or charging double-digit interest rates. Landowners with debt had to sell down. At present, the banks are giving a loan moratorium. Hence, landowners are still holding on (as there is) no need to rush (and sell the land)," Toh, a valuer, tells The Edge.
According to Savills Malaysia deputy managing director Nabeel Hussain, "I understand that there has been a decline in the prices of some residential/apartment properties as the sellers have reduced prices in a bid to dispose of properties. We have not seen any transaction in the en-bloc office market that would suggest this is the case, however.
"As for land, there is some anecdotal feedback from investors/developers that they are being offered land at considerably-discounted prices. However, the actual reported transactions that we have seen do not seem to support such trends," he points out.
Commenting on land prices and transactions in Kuala Lumpur, Nabeel cites Sunway Bhd's purchase of a land parcel in Cheras from Boustead Holdings Bhd at a 6% premium above the market price. "It was particularly surprising because the developer has no track record of bidding aggressively for sites, yet they decided to bid aggressively."
He finds the sale of two tracts of land in Section 13, Petaling Jaya, over the past year to be noteworthy — the former Kickapoo factory site set a new price record for the area at above RM500 psf while the Dutch Lady site fetched a very attractive price given the large land size.
"Generally, land prices have not come down as sellers are still holding on to their prices," VPC Alliance (M) Sdn Bhd managing director James Wong tells The Edge. The property valuer observes that since the Covid-19 pandemic started in early 2020, there have been fewer land transactions, but not because of a lack of buyers.
"The big developers are still active in the market looking for good buys to replenish their land bank," he says. "The demand for the land is subject to the type of land use. For vacant commercial land, there is a drop (in demand) due to the weak office and retail market as a result of the prolonged MCO and uncertainty as to when the MCO period generally will end."
A brighter spot is agricultural land with the potential to be converted for industrial use. The price of such land has risen on the back of robust e-commerce activities.
"With the increase in demand to cater for more logistics centres and warehouses, demand for land suitable for industrial use is on the uptrend," Wong points out.
At the same time, demand for office space and serviced apartments has plunged, with prices falling by as much as 20%.
"Owing to the current pandemic, the transacted prices around KLCC/Bukit Bintang/Kuala Lumpur have decreased by between 10% and 20%," Wong says, attributing the decline to a ban on international travel that has prevented foreigners from buying high-end developments in Kuala Lumpur City Centre (see table).
Wong envisages that prices are likely to drop again in the third quarter, given the implementation of the Enhanced MCO (EMCO) in early July. He points to the lack of sales of high-rise office buildings in the first quarter of the year.
"For stratified office buildings such as Menara UOA Bangsar, there was a slight drop in price of around 10% in 2020 but in the first quarter of 2021, it should see a slight increase of 5%."
Nabeel contends that office building ­prices have generally held stable. "We really have not seen prices of Grade A offices come down by any particular number. There have only been three Grade A transactions in the past year — Menara Guoco, Sunway Pinnacle and UOA Corporate Tower. All three are related-party transactions and the valuations were at, or above, pre-Covid-19 levels.
"Elsewhere, we have seen some potential vendors of assets reduce their asking prices by 5% to 10%, but that has not yet resulted in a sale. As with residential, savvy investors would know better than to try to dispose of a prime office asset in this office market environment unless they were desperate," he says.
"The office market is unfortunately both the most highly supplied, which will take time to clear, and has to deal with the post-Covid reimagining to a greater degree than the others. That said, there are still good office deals on the market today, and so it really comes down to individual properties," Nabeel adds.
As for the prices of serviced apartments in the KLCC and the Bukit Bintang area, Nabeel says that Savills has received isolated reports of limited properties being sold at discounts of 20% or more over 2019 valuation prices.
"However, these are only for select/limited properties and are not indicative of the overall market situation. Instead, they reflect the desperation of a particular asset owner to dispose of a property. Those who have the financial ability know better than to try and dispose of properties in such a weak market unless it is absolutely essential to do so," he reiterates.
When will the property market recover? Wong explains that recovery can only occur when purchasers are back in the market in a significant way, there is an increase in transactions, and more investors are actively looking for land to purchase for development.
Property prices will then inch up followed by an increase in demand.
"Generally, the overall property market is expected to recover only by mid-2022 but this will depend on the speed of the vaccination programme to create herd community, the recovery of the economy, and when there is some semblance of political stability," Wong opines.
He notes that the serviced apartment segment, which accounted for the bulk of the residential property overhang in the first quarter at 58.1%, or 15,947 units, will take longer to recover as the glut existed even before the outbreak of the pandemic. Serviced apartment prices remain competitive given the existing stock.
For landed residences, Wong says the current prices are stable and that the segment will recover faster when the property market picks up.
Offices are in the same situation as serviced apartments. "It will take a while for the existing office supply to be absorbed. To help stabilise the oversupply, the planning authorities are encouraged to slow down the approvals for more office buildings," he suggests. Land, he adds, is generally considered as a hedge against inflation and would always see demand, especially for good plots.
Toh projects that prices of landed residences will remain steady, while serviced apartments will take up to three years to recover, and offices, an additional two years.