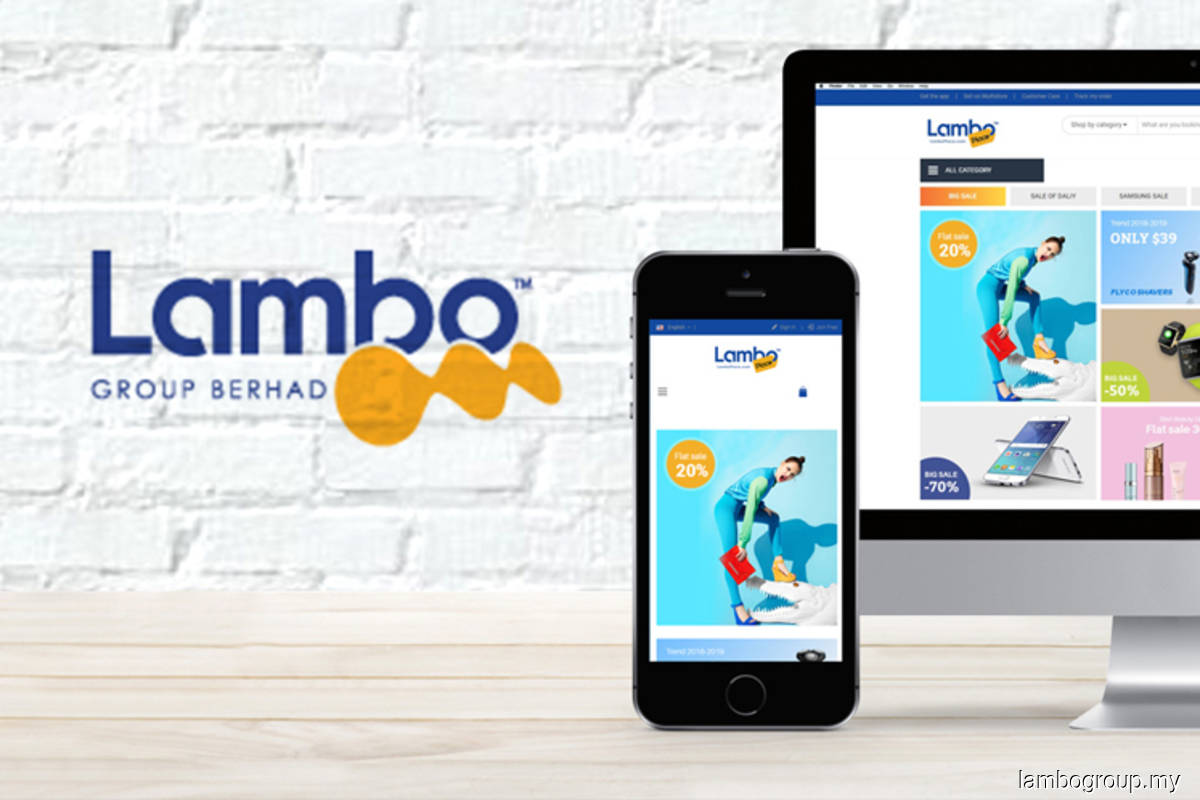 KUALA LUMPUR (Sept 6): Lambo Group Bhd said it has received valid acceptances for only 222.15 million shares or 22.27% of the 997.58 million shares available for subscription under its 5-for-1 rights issue.
In a filing today, Lambo said it has also received excess applications for 775.3 million shares or 77.72% of the rights shares available.
In total, it has received applications for 997.45 million or 99.9% of the rights shares available.
The rights issue is now slated to raise some RM22.21 million. Lambo had proposed a rights issue of up to 1.21 billion shares at 10 sen per share to raise RM120.8 million for the expansion of its e-commerce platform LamboPlace as well as its last-mile delivery services venture LamboMove.
The rights issue comes with free warrants C on the basis of two warrants for every five rights shares subscribed.
The group currently has 199.52 million shares, following a share consolidation exercise of 25 shares into one last month. It also has 42.04 million warrants B following the consolidation, according to company filings.
Shares of Lambo Group rebounded in the final hour of trading today to close up half a sen or 3.7% at 14 sen, valuing the group at RM161.61 million.