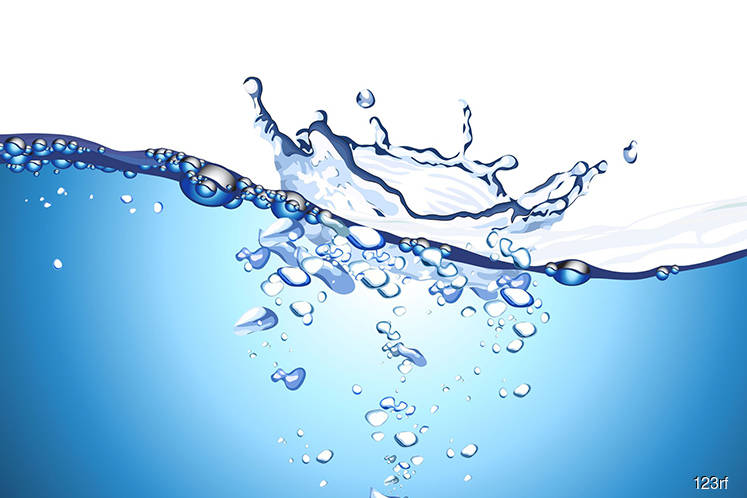 KUALA LUMPUR (March 13): An opposition lawmaker dismissed claims that Selangor's water woes were caused by low reserves, and instead pointed to a lack of regulatory oversight by the federal government towards the only water services firm yet to be taken over by the state government.
Because of Syarikat Pengeluar Air Sungai Selangor Holdings Bhd's (Splash) status as a private company, the National Water Services Commission (SPAN) is deemed responsible under Act 654 to monitor the quality of the former's services, Klang member of parliament Charles Santiago told reporters outside the Dewan Rakyat today. 
"Splash is [still] a privatised outfit. The Selangor government cannot simply go [into its premise to conduct checks]. The only one who can do that is SPAN, which is the regulator for the water services in the country," Santiago said.
"Why is SPAN not playing its role as a regulator to ensure the various outfits are following the necessary requirements?" he asked.
"SPAN needs to ensure that Splash gets its act together and get all its treatment plants maintained, organised and work efficiently," he added.
Over 500,000 households across Selangor were affected by water disruption for several days, beginning March 6, for maintenance and repair works at Phase 3 of the Selangor Water Treatment Plant, owned by Splash.
Santiago also responded to a comment by Energy, Green Technology and Water Ministry secretary general Zaini Ujang that the water crisis in Selangor will prevail, if the state government does not finalise its acquisition of Splash by July this year.
"This is highly misleading," Santiago said. The Selangor government has put in effort to reduce non-revenue water from pipe leakages, and has opened two new treatment plants — including the Semenyih 2 Water Treatment Plant — which will have a full capacity of 100 million litres per day (MLD) to Selangor's total supply, Santiago said.
"The Selangor government has spent RM374 million to replace 423 km of old pipes to reduce non-revenue water," he said. That effort has successfully reduced non-revenue water as a percentage of total supply to 30.1% in 2017, from 32.6% in 2015, he added. 
Santiago reiterated the question as to why the federal government via Pengurusan Aset Air Bhd (PAAB) is only willing to finance 60% of the overall costs for Selangor to take over Splash, meaning Selangor has to look elsewhere to fund the remaining 40%.
Earlier reports said that Splash, whose concession ends in 2029, has a third-party valuation of between RM2.8 billion and RM3.2 billion. 
It is the last of four water concessionaires that the Selangor government needs to take over, under the state's water rationalisation exercise. 
Previously, PAAB had provided the full loan for Selangor's takeover of the other three companies, namely Puncak Niaga Holdings Bhd, Konsortium Abbas Sdn Bhd, and Syarikat Bekalan Air Selangor Sdn Bhd.
However both federal and Selangor governments have accused each other of purposely delaying Splash's restructuring — Selangor was urged to name its price for the deal, but it hesitated after Putrajaya refused to disclose its independent valuation of Splash's assets.