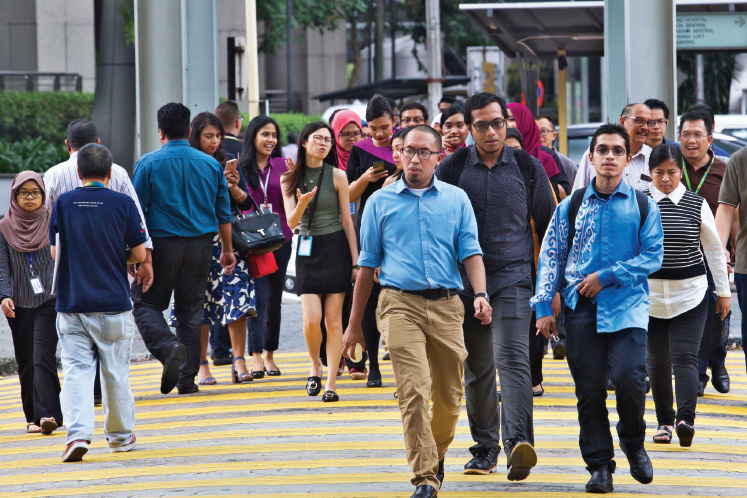 KUALA LUMPUR (Nov 9): The Malaysian labour force (aged 15-64 years) grew 2.6 per cent in September 2018 to 15.44 million, while the number of employed people also increased 2.6 per cent to RM14.93 million.
"The labour force participation rate in September 2018 increased 0.1 percentage points to 68.5 per cent as compared to the previous month.
"On year-on-year basis, the labour force participation rate increased 0.6 percentage points (September 2017/67.9 per cent/15.06 million)," said chief statistician, Datuk Seri Dr Mohd Uzir Mahidin, in a statement today.
The unemployment rate in September 2018 reduced to 3.3 per cent. In September 2017 it was 3.4 per cent.
"During this month, the number of unemployed accounted for 516,400 people," he continued. The number was 514,500 people in September 2017.