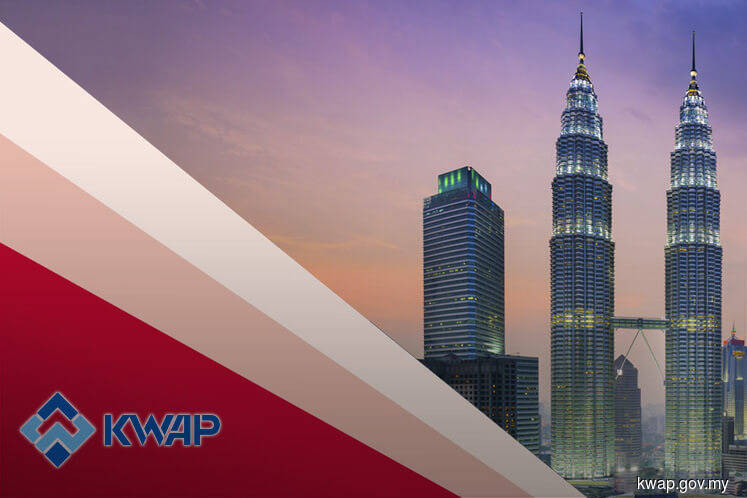 KUALA LUMPUR (July 17): Malaysia's Retirement Fund (Inc), also known as Kumpulan Wang Persaraan (Diperbadankan)(KWAP), plans to increase the weightage of equities in its portfolio, as it still has room to increase its equities allocation, amid uncertainties in the global and domestic markets.
KWAP chief executive officer Datuk Wan Kamaruzaman Wan Ahmad said equities make up about 42.5% of KWAP's portfolio. Wan Kamaruzaman said KWAP plans to take advantage of the downturn in the domestic and foreign equities market, to increase weightage of the asset class within its portfolio.
"We as a fund, are guided by asset allocation strategy. We have been keeping a lot of cash prior to the 14th General Election (in Malaysia), and now, we are utilising our cash to take advantage of the downturn in the equities market.
"Previously, we have not been significantly overweighting equities. In the fixed income space, allocations have been stable, of which together with cash, make up 50% [of KWAP's portfolio], and equities right now make up about 42.5%. Going forward, we still have room for us to increase our equities' allocation, especially when you talk about the uncertainties in the global markets, as well as in the domestic market, and we do have the cash to deploy, but we will look at market timing as well," he said.
Wan Kamaruzaman was speaking at a news conference here, in conjunction with the "KWAP Inspire: Environmental Conference 2018" today. He however did not specify KWAP's targeted equities weightage or by when the fund hopes to achieve the target.