This article first appeared in The Edge Financial Daily, on October 3, 2017.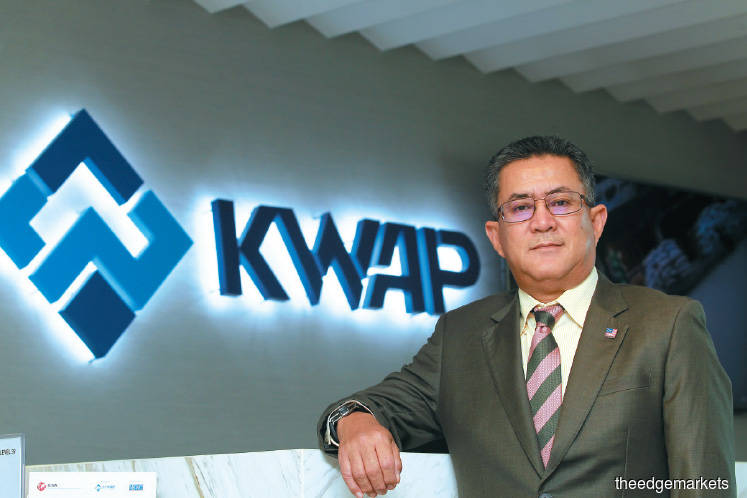 KUALA LUMPUR: Kumpulan Wang Persaraan (Diperbadankan) (KWAP) will be meeting with Alibaba Group  Holding Ltd for a potential investment in the e-commerce giant as the pension fund looks to grow its exposure in the technology space, according to its chief executive officer (CEO), Datuk Wan Kamaruzaman Wan Ahmad.
"In fact, I'm meeting up with Alibaba [for our] e-commerce retail [investment], either direct or via a fund structure. It really depends. At the moment, everything is still a possibility. We have to evaluate deal by deal, company by company," Wan Kamaruzaman told reporters at the sidelines of the Khazanah Megatrends Forum 2017 yesterday.
He also shared that the pension fund intends to grow its exposure in the technology sector as it is still well below its "ideal" 1% asset allocation of its asset size.
"We have an asset allocation and, at the moment, investment in the tech space is still well below the asset allocation limit. We are trying to limit it to no more than 1% of our asset allocation in the tech space. At the moment, it's just US$70 million (RM296.1 million). Our fund size is over RM100 billion," he noted.
Wan Kamaruzaman went on to say that KWAP will increase its exposure in the technology space gradually when the opportunities present themselves, and will not rush into it.
"KWAP has only ventured into the tech space recently. Two years ago, we invested in Uber. We have another two more tech funds that we have invested in. This is part of our familiarisation with the industry. So far, to date, we have put in about US$70 million: US$30 million with Uber and another US$40 million with two tech funds … we can do a bit more and we would like to have more involvement in this space. We have learnt a lot along the way and, with that, I think we can step up and make more productive investments moving forward," Wan Kamaruzaman added.
KWAP is also looking at local champions in the tech space that show they can grow beyond the domestic market.
Meanwhile, Khazanah Nasional Bhd, which has already reaped rewards from its investment in tech space, especially in Alibaba, is also positive that technology could help develop the nation and said the upcoming Budget 2018 should include elements to cater for technology-related issues.
"We have heard today how technology can be used for both good and bad. Thankfully, the country has grown on that basis. The budget, for this year, I'm sure will have elements on that," said Khazanah managing director Tan Sri Azman Mokhtar.
Azman, who was also speaking to reporters on the sidelines of the event, said this would be in line with Malaysia's Transformasi Nasional 2050 aspiration, which was introduced by Prime Minister Datuk Seri Najib Razak, "to look into the future to see where we want to use the best of technology with our people, in order to provide better development for everyone".
He also shared some of Khazanah's successful investments in the technology sector, including Alibaba.
With realised and unrealised profit of about US$1.4 billion from its investment in the e-commerce giant to date, Azman said Khazanah can reinvest at least US$1 billion in about 25 different technologies around the world.
The Khazanah Megatrends Forum this year is the 13th iteration of the annual forum. This year, the theme is "Cerebrum X Algorithm: Building True Value in a Post-Truth World".
According to Azman, a post-truth world is where there are a lot of fake news being circulated, which present a lot of challenges that the forum would study and chart a positive way to face.