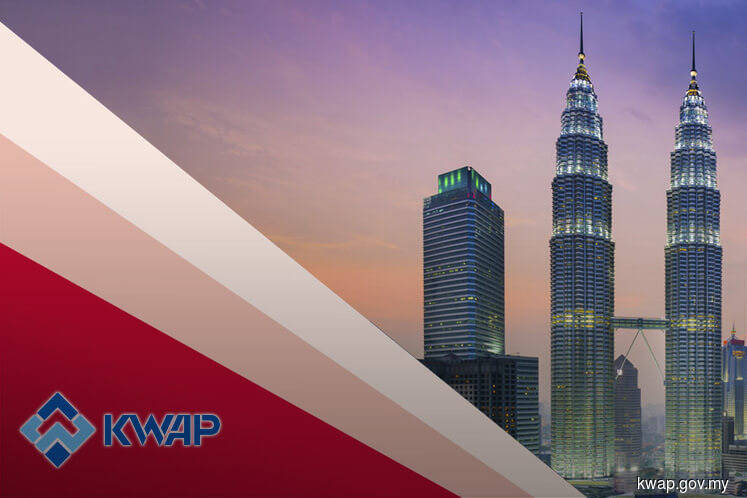 KUALA LUMPUR (May 6): The Retirement Fund (Incorporated), or KWAP, has breached its own policy and guidelines by approving the first RM2 billion loan to SRC International Sdn Bhd, the High Court heard today.
The RM2 billion formed part of the total RM4 billion financing facilities KWAP eventually provided to the Ministry of Finance (MoF) subsidiary that was related to the misappropriation of funds in the 1Malaysia Development Bhd (1MDB) scandal.
KWAP's former assistant vice-president Amirul Imran Ahmat testified the breach of policy took place when the loan amount that the civil servants' retirement fund extended to SRC exceeded the MoF-unit's shareholder's equity limit.
SRC shareholders' equity amounted to RM1 million while the total financing facilities approved by KWAP amounted to RM4 billion.
Amirul also said KWAP's policy and guidelines prohibit the fund to invest, in the form of loan, more than 10% of the investment allocation under the domestic fixed income category.
"Nonetheless, for the second loan of RM2 billion to SRC, exemption from members of the investment panel was not required because the KWAP's policy and guidelines do not require exemption when such financing facility is backed by a government guarantee," he explained.
Amirul added that for the second loan of RM2 billion KWAP approved to SRC in 2012, a Supplemental Facility Agreement between both parties was entered to amend the fund utilisation purpose.
This was because when SRC made the application for the second loan, the company requested that the facility agreement to be drafted had the same terms as the one for the first loan of RM2 billion approved in 2011, whereby the purpose of the borrowed money was stated as working capital and general investments.
In the Supplemental Facility Agreement, Amirul said a letter issued by MoF dated May 18, 2012, asked that the loan be stated as to be used to finance investment activity in natural resources and working capital, but not general investment.
"The letter was based on the decision from the Cabinet on Feb 8, 2012," Amirul said.
He added that on March 28, 2012, he was informed by the KWAP Investment Support Services Department's Amirah Muhamad Nor that the additional loan of RM2 billion has been paid by KWAP and credited into SRC's account.