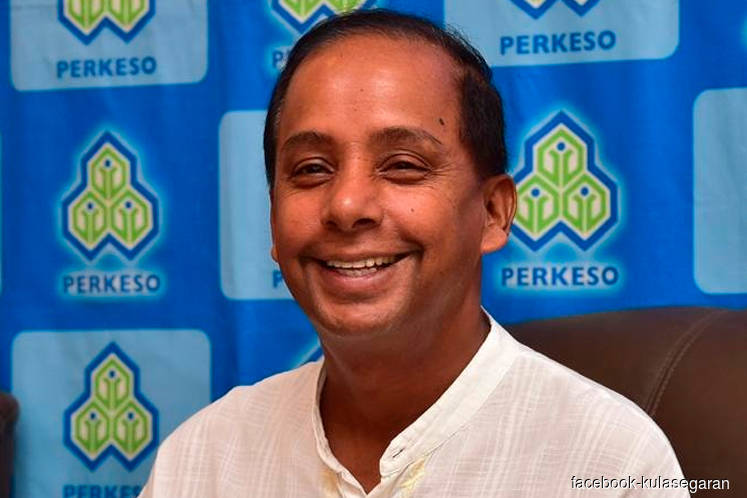 KUALA LUMPUR (Oct 9): The Ministry of Human Resources has categorically denied a statement by Malaysian Trade Unions Congress (MTUC) secretary-general J Solomon that the latter had not been consulted over labour law reforms.
Human Resources Minister M Kula Segaran said Solomon's statement was incorrect, irresponsible and uncalled for.
"I categorically deny the statement issued by MTUC secretary-general that stated MTUC was not consulted over labour law reforms including amendments to the Industrial Relations Act (IRA) which were tabled for first reading in the Dewan Rakyat on Monday," he said in a statement today.
Kula Segaran said the ministry had conducted nine National Labour Advisory Council (NLAC) meetings this year and various technical committee meetings since January.
"We have also conducted meetings and stakeholder engagement with various parties.
"I am only required to have two meetings a year and have given utmost importance to our tripartite consultations by conducting these meetings monthly. To ensure our commitment we have even sat on a Sunday to discuss matters," he said.
The minister said online public consultation on IRA, a ministry first, started way back in December 2018.
He said the ministry also conducted effective consultations and has consulted state governments, excos, Suhakam, International Labour Organization (ILO), Bar Council and NGOs.
"Solomon's thoughts are not the only one for consideration.
"These amendments were then sent to the Attorney General's Chambers for review and therefore now is covered under Official Secrets Act," he said.
Kula Segaran said it was unfortunate that such an irresponsible statement was issued when effective consultation started in January and has continued for nine months.
"The due process of effective consultations has been completed.
"Solomon does not have the right to make wild accusations just because he did not get what he demanded for," he said.
Kula Segaran also questioned Solomon as to how many NLAC meetings MTUC had under the previous government from 2012.
"Our record shows 4 times in 2012, 1 (2013), 2 (2014), 1 (2015), 1 (2016) and 1 (2017). Why was he silent then?" he said.