This article first appeared in The Edge Financial Daily, on January 8, 2018.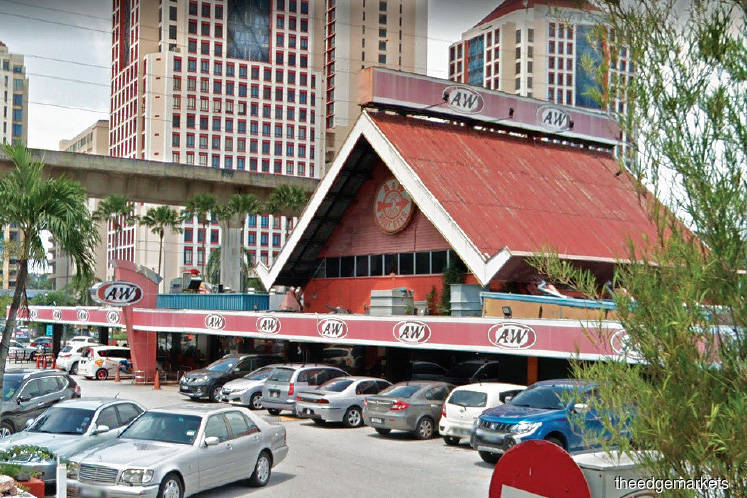 KUALA LUMPUR: More than three years on, KUB Malaysia Bhd, which holds the A&W franchise in Malaysia, is still waiting for the Petaling Jaya City Council (MBPJ) to approve its redevelopment plan to build two office towers at its iconic A&W restaurant in Section 52, Petaling Jaya.
KUB president and group managing director Datuk Abdul Rahim Mohd Zin said it was initially set to receive the approval from the council by July last year.
But until now, the approval is still not forthcoming.
"It has been taking some time and the process has been long and tedious. We have gone through several rounds to get MBPJ's approval on the matter," he told The Edge Financial Daily.
"We have come to a stage where I hope we will get the approval by this month," he added.
One of the reasons for the delay in getting approval is that the proposed redevelopment comes under a new development policy by the council, which has never been dealt before, said Abdul Rahim.
If approved, it will be the first transit-oriented development project in Petaling Jaya, utilising the convenience of the Taman Jaya light rail transit station located next to it.
In an interview in July 2014, KUB's former group managing director Datuk Wan Mohd Nor Wan Ahmad told The Edge Financial Daily that the group was planning to transform the A&W site in Petaling Jaya into office towers with a gross development value (GDV) of RM263 million.
To be known as KUB Tower, the project will feature one tower with 10 floors and another one with 15 floors, joined by a five-storey podium on a one-acre (0.4ha) piece of land.
Abdul Rahim said the redevelopment of the site is part of a group-wide strategy to monetise some of its property investments worth about RM30 million, to fund its expansion plans.
Pending the approval, KUB is looking for a development partner to work on the project, as it does not intend to become the sole developer.
"With the value of the land plus a guaranteed share of the revenue [with the developing partner], we hope to make a slightly better return than just an outright sale of the land," said Abdul Rahim.