This article first appeared in The Edge Financial Daily, on August 6, 2018.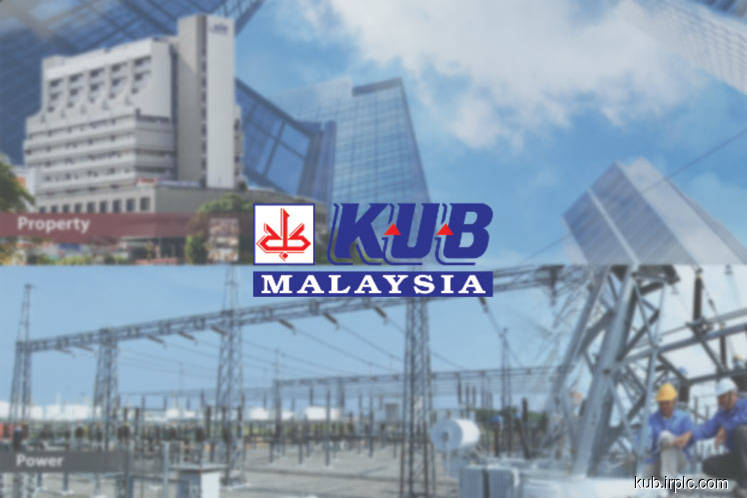 KUALA LUMPUR: Like most stocks that were seen linked to the Barisan Nasional, KUB Malaysia Bhd's share price plummeted on May 14, the first trading day following the 14th general election (GE14) on May 9, which saw a change in government for the first time in the country's post-independence history.
But unlike many of those which have since rebounded somewhat, KUB's stock performance has remained rather lacklustre after sinking 8 sen or 20.25% to close at 32 sen that day.
Last Friday, its share price closed unchanged at 35 sen, still 12.5% lower than its closing price of 40 sen prior to GE14. Compared to a year ago, the group's stock has retreated 29.2%.
At the current level, it is trading at an attractive valuation with a trailing 12-month price-to-earnings ratio of 5.99 times as compared to its average five-year PE of 25.1 times.
Last year, the Minister of Finance Inc exited from KUB after it disposed of its entire 22.5% stake for RM43.91 million to Anchorscape Sdn Bhd, a unit of Gaya Edisi Sdn Bhd, at 35 sen a share, which was 39% lower than the group's closing price of 57 sen at the time. Following that, Anchorscape controls 52.17% in KUB. The ultimate owner of Anchorscape and Gaya Edisi is Temasek Padu Sdn Bhd, which is said to be an Umno-linked vehicle.
Asked about its perceived Umno ties, KUB president and managing director (MD) Datuk Abdul Rahim Mohd Zin said the group has always been run professionally and competitively.
"The group's revenues are largely derived from our energy, agribusiness, and food sectors which are market-driven businesses. The power and ICT (information and communications technology) sector order books are contracts that were awarded based on open tenders and merit, taking into consideration our core competencies.
"We will continue to participate in project tenders that we believe can meet or exceed customers' expectations through professional, efficient and timely delivery of the job scope," Abdul Rahim told The Edge Financial Daily in an interview.
Rakuten Trade Sdn Bhd vice president of research Vincent Lau, who issued a "buy" call on the company early this year, concurred the group has been professionally managed.
"For all the perceived connection between the major shareholder and Umno, the group's management is run by a group of professionals with no connection to any political parties. It is worth noting that the current MD has over 25 years of experience and leadership in various fields, including banking and finance, oil and gas, shipping, and food and beverages," he said.
Lau also highlighted that the stronger earnings the group has achieved recently — its net profit jumped 42.24% to RM32.19 million in its financial year ended Dec 30, 2017 (FY17) from RM22.63 million in FY16 — as well as the recent disposal of A&W (Malaysia) Sdn Bhd, are viewed as signs that the transformation the group undertook in recent years has begun to bear fruit.
The proposed disposal of A&W Malaysia for RM34 million is expected to record a one-off estimated net gain of about RM18.9 million for KUB, including the reimbursement of inter-company balances of RM4 million.
As for the 1.05-acre (0.42ha) land where the iconic A&W drive-in outlet is located, development order has been obtained from the Petaling Jaya Municipal Council and the group is in talks with several property developers to potentially develop the land into a commercial office tower as it doesn't want to develop it on its own.
However, the group's preference, according to Abdul Rahim during a press conference last Friday, is an outright sale.
"Because we are not in property development, if we get a better valuation for a disposal, we would probably sell it. We don't want to take development risk from the project," he was quoted as saying.
As for non-core assets belonging to the group, "such as some buildings in Ipoh and Kota Baru, and land in Serting and Langkawi," Abdul Rahim told the daily the group is looking at ways to monetise them, as well as any non-performing businesses, to strengthen its balance sheet and fund the expansion of its core businesses.
Among its core businesses is energy, which contributed over half the group's RM599.28 million revenue in its FY17.
"We are in the process of strengthening the entire value chain of our LPG (liquefied petroleum gas) business from the importation and bottling of LPG to [improving] the distribution network and operations. Some key initiatives being undertaken include the building of a satellite bolting plant in Selangor," he said.
The group is also further improving its cylinder appearance and quality while expanding its geographical reach by acquiring new dealers for markets that are currently underserved.
"Given the importance of the energy business to KUB, we are also embarking on a key project to build a 50,000 tonne refrigerated LPG terminal plant in Westport with our partner Mabanaft Pte Ltd. The facility, which will be the first to be built in Westport, will allow KUB to further grow our domestic market while we expand regionally," Abdul Rahim said.
As for its agriculture business, the group has completed the RM100.4 million acquisition of a 1,534ha plantation land in Sabah in January. Going forward, Abdul Rahim said the group's capital spending will largely focus on replanting its existing estates in Johor and Sarawak, besides mechanising its operations to improve yield.
The group will also further broaden its ICT business by exploring new income streams by leveraging on strategic collaborations to provide telecommunication infrastructure and network maintenance services.
"Plans are underway to build more telecommunication towers over the next two years in locations within and outside the Klang Valley to boost our ICT business," the MD added.
Its power business, in the meantime, will continue to see a shift in business model to a more sustainable one with a focus on recurring incomes like energy management and energy efficient systems — specifically district cooling, rehabilitation and the maintenance of existing cooling systems of buildings — as well as renewable energy, particularly in co-generation and the development of large scale solar photovoltaic power plants.