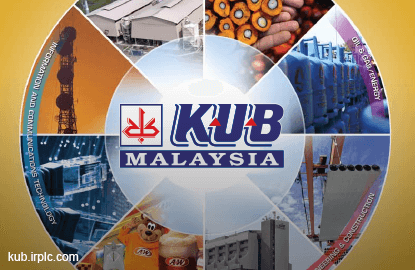 KUALA LUMPUR: KUB Malaysia Bhd said an arbitration proceeding has been initiated against its wholly-owned unit KUB Builders Sdn Bhd (KUBB) by a contractor seeking RM34.19 million in claims over  works done at klia2 in Sepang.
The claim, filed by Swee Construction & Transports Co (M) Sdn Bhd (Swee) in relation to works subcontracted to Swee in 2012, comprises RM18.19 million for certified works and retention sum, and RM16 million non-certified claims, like loss and expenses, and loss of profit. The hearing dates have been fixed for Jan 18 to 26 next year.
Swee has also filed for an adjudication pursuant to the Construction Industry Payment Act 2012 (CIPAA) for the sum of RM18.19 million, which is part of the amount claimed under the arbitration proceedings, said KUB.
KUBB and Swee had, on Jan 21, signed a statement of final account (SFA) amounting to RM21.19 million (inclusive of retention sum); KUB had paid RM4 million, but Swee only recognised RM3 million as payment in relation to the SFA. This, said KUB, gave rise to the claims.
KUB does not expect any adverse impact on the group's existing operations if the judgement awarded is against KUBB. The financial impact, if any, would be RM16 million, excluding interests, in the current financial year, plus the estimated arbitration cost of RM310,000.
This article first appeared in digitaledge Daily, on August 21, 2015.