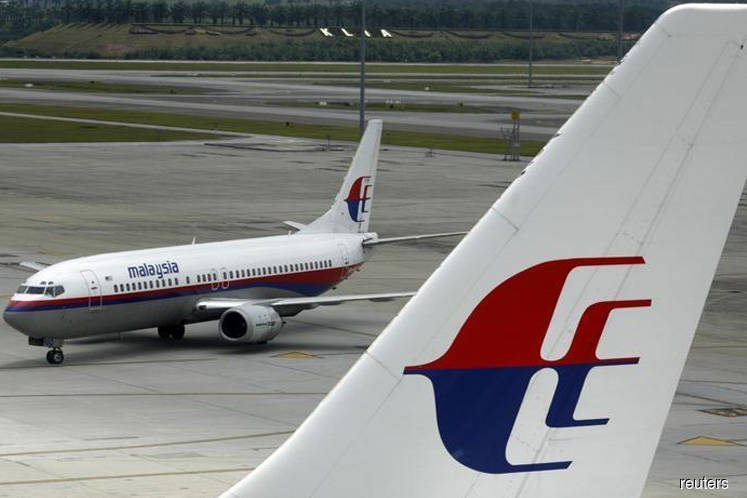 SINGAPORE (March 21): Kuala Lumpur can give up Malaysia Airlines. The flag carrier has been losing cash for years. Now, the country's prime minister, Tun Dr Mahathir Mohamad, is asking if it should fly at all. State meddling has hampered a turnaround and there's too much local capacity. Folding the airline would send a message that he is serious about reducing government's stifling role in business.
The group was in trouble even before the disappearance of MH370 five years ago, and the loss of flight MH17 months later. Bailed out more than once, it had been racking up losses since 2011 when it was finally taken private by respected sovereign wealth fund Khazanah in a RM6 billion (US$1.5 billion) rescue.
Unfortunately, a turnaround has proved elusive: Malaysia Airlines has had three CEOs in four years. Low-cost rival AirAsia now has more than twice the local market share and recorded increased 2018 earnings. In the same period, Malaysia Airlines made a loss, and filled a lower percentage of seats. And Khazanah is being dragged down too, posting a loss in 2018 because of the carrier.
The biggest obstacle may be politics. Take the company's purchase of A380s: the aircraft were bought in 2003, apparently to keep up with its Singaporean rival. The planes proved impossible to fill — they needed to go. But their ownership by government companies limited flexibility, according to aviation consultancy CAPA, even while other leases were renegotiated under quasi-bankruptcy protection after 2014.
Flag carriers are about prestige, and closing them is painful, not least given the 12,000 or so employees. The carrier's sovereign owner has commissioned a study into the turnaround of Japan Airlines, according to a person familiar with the situation, but that won't help. That was a return from outrageous 1980s exuberance, and when low-cost seat capacity was under half what it is now.
It may simply be too late. After all, back in 2014, Malaysia Airlines only really had one domestic rival and still struggled. If the carrier is wound up, capacity would likely drop only temporarily, as others like Malindo Air could snap up the slots. For a government which says it wants to pull back state ownership, that would at least send a strong message.
CONTEXT NEWS
Malaysian Prime Minister Tun Dr Mahathir Mohamad said on March 12 that the government is considering whether to shut, sell or refinance its flag carrier, Malaysia Airlines, and would make a decision "soon".
The airline — hit by twin disasters in 2014, including the disappearance of flight MH370 — had aimed to break even in 2018.
Sovereign wealth fund Khazanah Nasional took the carrier private in 2014. Managing Director Datuk Shahril Ridza Ridzuan said on March 5 that the government needed to take a call on its investment in Malaysia Airlines.
Malaysia Airlines said on March 1 that it had finished 2018 with only a "marginally lower loss", blaming crew shortages, along with increased supply as competitors added capacity, and volatile fuel and currency conditions.
Clara Ferreira-Marques is a Reuters Breakingviews columnist. The opinions expressed are her own.