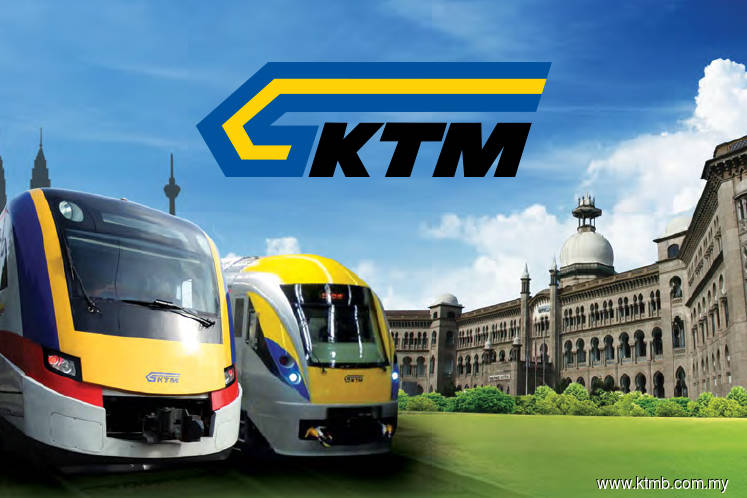 KUALA LUMPUR (Aug 28): Keretapi Tanah Melayu Bhd (KTMB) announced it has registered a pre-tax profit of RM4.5 million in financial year ended Dec 31, 2017 (FY17), as compared with a targeted RM3.8 million, which was 18.4% higher.
In a statement today, KTMB said the achievement came amid stronger operating revenue, which climbed 0.9% to RM530.1 million in FY17 from RM525.5 million in FY16. It also said efficient management of its operating expenditure narrowed its costs by 9% year-on-year.
This is the first time in 20 years that KTMB, the country's largest rail service provider in the country, is posting a profitable fiscal year, according to what its new chief executive officer (CEO) Mohd Rani Hisham Samsudin indicated in an interview in June.
Despite the stronger annual performance, KTMB's accumulated loss widened to RM2.9 billion in FY17 from FY15's RM2.62 billion — which was posted on its website. FY16 figures were not readily available.
KTMB said its passenger service segment performed better in FY17, "with a reduction in losses of more than 50%" as compared with FY16.
"This achievement was largely contributed by other income derived from KTMB's wholly-owned subsidiary, due to profit from strategic investment in joint-venture projects," KTMB, a company wholly-owned by the Finance Ministry, said.
KTMB's improved annual performance was supported by its electric train service (ETS) — which operates between Padang Besar in Perlis and Gemas in Negeri Sembilan — the Tebrau shuttle service between Johor and Woodlands in Singapore, as well as its KTMB commuter services in the north, the statement added.
"The above performance were achieved despite constraints from the Klang Valley Double Track System and Infrastructure Upgrading Project Phase 1 track rehabilitation project, which causes KTMB [being unable] to increase trains frequency, [while causing] difficulties in keeping up with the train timetable," KTMB added.
For its ETS service, KTMB said revenue jumped 2,500% since it was introduced in 2010 — but did not provide any figures. The number of passengers it carries grew 16.7% to 4.2 million in FY17, from 3.6 million in FY16.
While revenue for the Tebrau shuttle service grew 51% y-o-y in FY17, its northern commuter services registered a 114% y-o-y revenue growth, with a 133% y-o-y rise in passengers.
Going forward, KTMB said it is optimistic that its FY18 financial performance will remain positive, as it plans to roll-out more initiatives in the fourth quarter of this year.
"KTMB will continue to focus on optimising costs, enhancing operational efficiency and service quality, exploring new markets and services, as well as supporting the government's plan to strengthen rail-based public transportation services in Malaysia," the statement added.
KTMB also said it is confident that its venture into transit-oriented developments will further strengthen its performance.