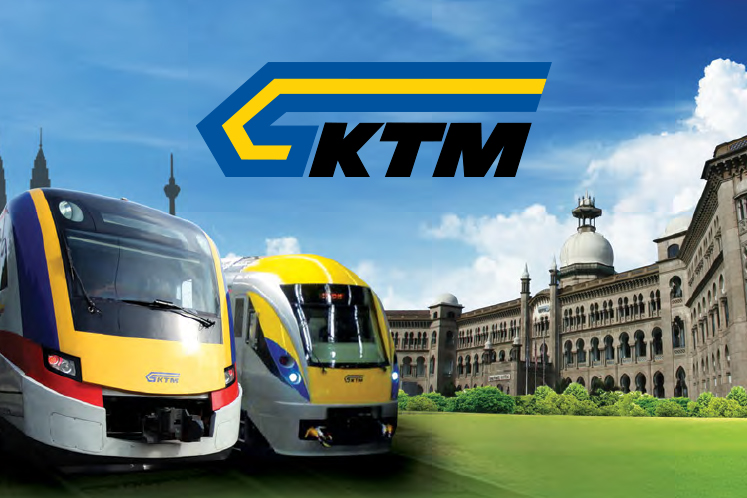 KUALA LUMPUR (May 12): Keretapi Tanah Melayu Bhd (KTMB) workers' union has called on the government to look into the loss-making train operator's plight, as the company has run into a deeper financial quagmire due to Covid-19 movement curbs.
Its president Abdul Razak Md Hassan said the company, whose income depends on passenger and cargo train services, is barely surviving and that it is "living from hand to mouth".
"KTMB has lost its income significantly as passenger traffic dropped as much as 80% due to lower frequency of trains during the Movement Control Order (MCO). This was inevitable as the MCO was crucial in preventing the spread of Covid-19.
"Given the lower income generated, the union is concerned that it will trickle down to the employees' salaries whether it be a pay cut, payment delay or no pay at all," he said in a statement today.
With the Aidilfitri holiday approaching, Abdul Razak said KTMB will not be able to pay the salaries of its employees in advance like what is being done by other government agencies.
He also noted that KTMB employees are not entitled for the RM500 MCO Special Aid and the additional RM500 Hari Raya cash handout enjoyed by civil servants.
In light of this, Abdul Razak said KTMB's management had appealed to the Ministry of Finance to approve its application for the MCO Special Aid but no decision on the matter has been made so far.
"We beg that employee salaries are paid together with other incentives before Aidilfirtri, as have been enjoyed by other civil servants for the past 20 years," he said.
According to Abdul Razak, the Transport Ministry has promised to look into this matter after the union contacted its ministry Datuk Seri Dr Wee Ka Siong and his deputy secretary-general Datuk Isham Ishak yesterday.
"The union is gravely concerned that this situation will be a heavy burden for KTMB employees especially ahead of the Aidilfitri celebration, as most of them are earning low wages.
"We hope Prime Minister Tan Sri Muhyiddin Yassin and Finance Minister Tengku Datuk Seri Zafrul Tengku Abdul Aziz will be able to extend the necessary financial assistance to KTMB to address this matter," he added.