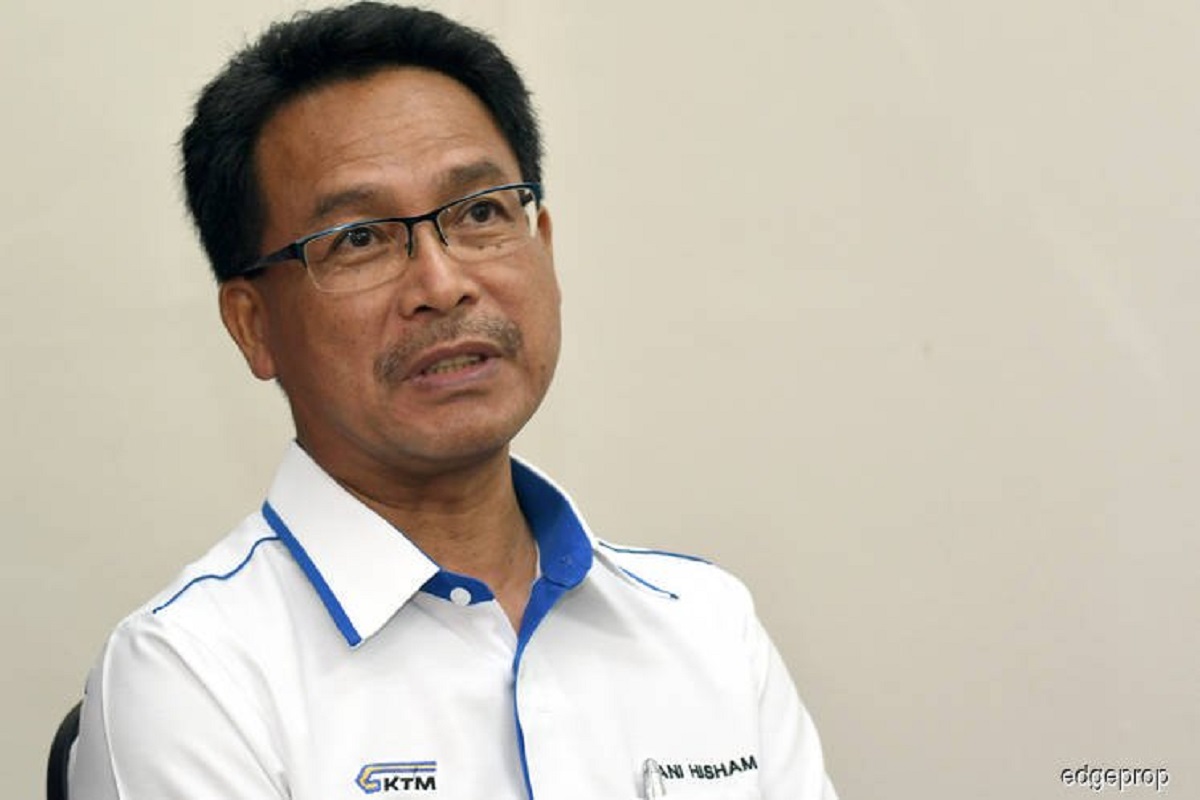 KUALA LUMPUR (Dec 1): Keretapi Tanah Melayu Bhd (KTMB) has appointed Mohd Rani Hisham Samsudin as its new chief executive officer (CEO), effective today.
This is the second time Mohd Rani, 58, is leading the loss-making national railway company. He held the post from 2017 to 2019.
In a statement, KTMB chairman Datuk Rameli Musa said Datuk Kamarulzaman Zainal ended his term yesterday (Nov 30) after just over a year on the job. No reason was given for his departure.
Kamarulzaman took over the role from Mohd Rani in September last year. KTMB is an entity under the purview of the Ministry of Finance.
"KTMB wishes to thank Datuk Kamarulzaman for his service. The appointment of the new CEO comes with individual challenges, particularly as the company is experiencing a drop in passenger volume as a result of the Covid-19 pandemic.
"He has to ensure that the future development plans for the company will be executed soon in line with the current conditions. This includes the agenda of operational and asset payments, the strengthening [of KTMB's] structure and management and the optimisation of corporate values as the country's main rail transport provider," said Rameli.
During his absence from KTMB, Mohd Rani was the CEO of Kontena Nasional Bhd since October 2019. According to MMC Corp Bhd's website, Mohd Rani Hisham has over 23 years of experience in transport and logistics. A graduate of Northrop University in the US, Mohd Rani was previously the group CEO of Pos Aviation Services Sdn Bhd (formerly known as KL Airport Services Sdn Bhd) under DRB-Hicom Bhd. He was also CEO of KN Sime Logistics Sdn Bhd.
The Edge Malaysia reported on Aug 12, 2019, that Mohd Rani stepped down as CEO of KTMB in September last year following the expiry of his two-year contract. His departure came after a "surat layang" or poison pen letter was sent to the MoF, accusing him of wrongdoing. However, an internal audit subsequently cleared him of any wrongdoing.
The poison pen letter followed a letter sent by Mohd Rani to former finance minister Lim Guan Eng, in which Mohd Rani had expressed the national railway company's unhappiness with private firm Dhaya Maju Infrastructure (Asia) Sdn Bhd's performance in undertaking the first phase of the Klang Valley Double Track project (KVDT1) worth RM1.41 billion. The letter then named India's IRCON International Ltd, MMC Gamuda JV Sdn Bhd, IJM Construction Sdn Bhd and Emrail Sdn Bhd for consideration when appointing the new contractor for the KVDT Phase 2 project.
Dhaya Maju LTAT Sdn Bhd is now in an ongoing lawsuit against the government and Transport Minister Datuk Seri Wee Ka Siong for cancelling the KVDT2 project tender awarded to the company.