This article first appeared in City & Country, The Edge Malaysia Weekly, on July 20, 2020 - July 26, 2020.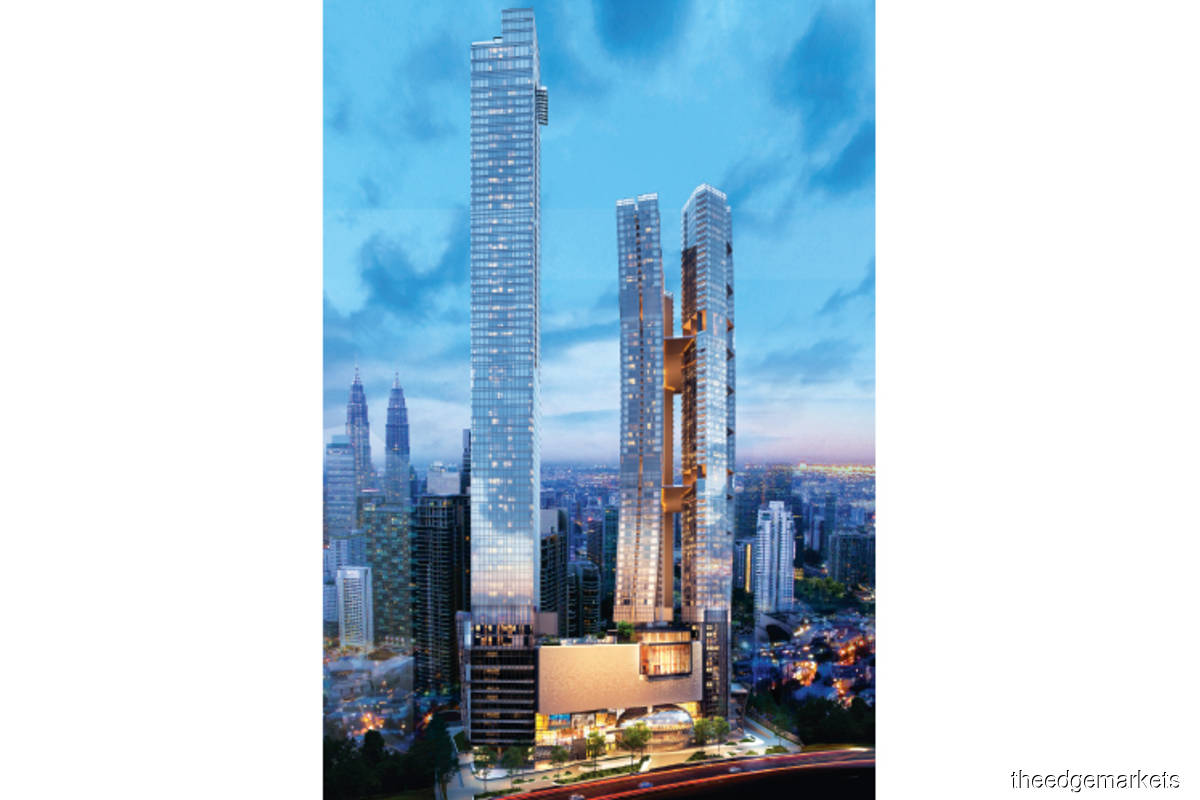 The Covid-19 pandemic put a spanner in the works for all property developments around the country. As the nation battles the virus outbreak, however, property developers have been working hard to deal with the situation.
According to KSK Land managing director Joanne Kua, what has enabled the company to weather the storm has been a decision to change how it operates.
"In the last two years, we have adopted the Agile way of working," says Kua. "It came from the tech world … and we fully implemented it in KSK Land. We work with chapters and squads (teams), and right now we have about 10 squads and counting, and one squad has every cross function. The reason for this is that we want to be as flat as possible and nimble."
When Covid-19 struck, KSK Land team was able to deal with the shift in customer sentiment and reacted quickly to the sudden stop in traditional activities.
"When customers' sentiment shifts, we have to shift with the customer. A lot of people ask, 'How do you do this [with] property development, which is a traditional industry?' But it [Agile] works for us and when Covid-19 hit, we were able to build more momentum than before rather than slowing down. It was a good test case for us," says Kua.
KSK Land is the property division of KSK Group, of which Kua is also CEO. The developer's maiden project is 8 Conlay, located on Jalan Conlay in Kuala Lumpur's city centre.
The integrated project has a gross development value of RM5.4 billion and was launched in November 2015. It sits on 3.95 acres and consists of three towers and a 9-storey lifestyle retail quarter. Towers A and B will be branded residences called YOO8 and serviced by Kempinski Hotel, and Tower C will house the hotel and serviced suites.
Kua says the branded residences managed by Kempinski — Europe's oldest luxury hotel group with hotels in Europe, the Middle East, Africa, Asia and the Americas — is a unique selling point for investors and buyers of 8 Conlay.
"We are not a property developer that sells people a commodity ... we are selling a lifestyle. And selling a lifestyle is very easy to say but very hard to execute. It means you have to understand what your customers really want, how they really live their lives," Kua explains. "In our journey with 8 Conlay, we started to realise that, as a property developer, we have the power to set the scene and placemake for people."
Tower A will have 61 floors with 564 units; Tower B, 56 floors with 498 units; and Tower C, 68 floors with 260 hotel rooms and 300 serviced suites. The built-up of the units for Tower A is 700 to 1,308 sq ft; for Tower B, it is 705 to 1,328 sq ft. The average selling price for units in Towers A and B is RM3,283 psf and RM3,370 psf respectively.
At present, 80% of Tower A units have been sold, and Tower B is 40% taken up. Foreigners make up 75% of the buyers.
"Most of the buyers bought into 8 Conlay because of the brands attached to the project, namely YOO, Kempinski, Steve Leung and Kelly Hoppen. It is also a unique product and in a prime location," Kua says. She discloses that the foreign buyers include those from Hong Kong, Taiwan, China, Japan, Europe, South Korea and the Middle East.
"We are looking to hand over Tower A in mid-2021 and Tower B in early 2022. The hotel will open in mid-2022. The lifestyle retail quarter will open in the second half of 2021," Kua says.
The architectural design for 8 Conlay was undertaken by Hud Bakar of RSP Architects. Towers A and B will be connected on Levels 26 and 44. Landscaping is done by Pok Kobkongsanti of T.R.O.P from Thailand while the interior design for Tower A is done by Steve Leung and YOO, and that for Tower B was done by Kelly Hoppen for YOO.
YOO is an international design company founded in 1999 by international property entrepreneur John Hitchcox and celebrated designer Philippe Starck. It has worked on numerous branded residences worldwide.
Looking back, Kua says she has had to go through a steep learning curve. Coming from her family business in insurance, she has learnt much over the six-year period since venturing into property development. And she is most proud of her employees.
"People are everything to us at KSK Land. Whatever big ideas or dreams we have, we cannot do it without our people," she says. "Right now, we have a collection of diverse people, but with a singular goal, who are excited to do development and always pushing the envelope and being different — not only in Malaysia but also setting us on the global stage," she says.
Kua is already planning for the company's next project in a plot not far from 8 Conlay. As the new project is still in the planning process, she will only say that it will be an integrated development with a wellness and sustainability theme.
She adds that the developer is always looking out for land and opportunities in the Klang Valley and mature areas. If things go according to plan, it would like to venture overseas one day.
Meanwhile, KSK Land will continue to focus on its first project and ensure that it is completed and meets the expectations of its clientele. Kua says it is also looking into property management to ensure that 8 Conlay's high standard is maintained.
As KSK Land continues to grow as a property developer, it plans to offer lifestyle products that cater for the well-being of its local and international buyers.