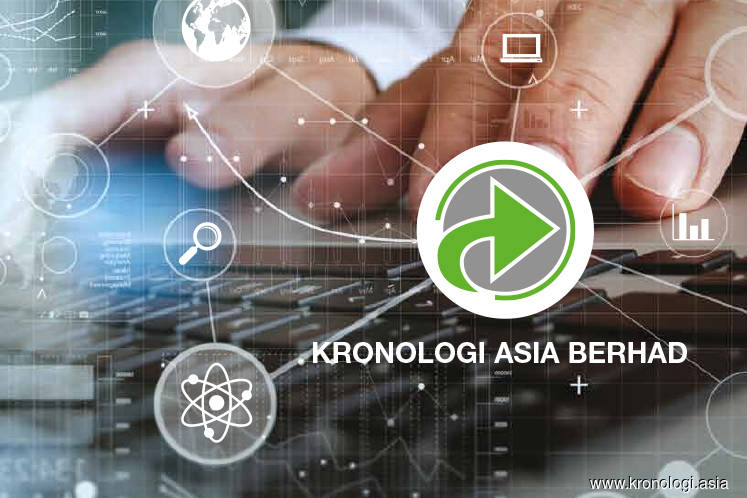 KUALA LUMPUR (Nov 20): Kronologi Asia Bhd has partnered Temasek Holdings' member to provide data backup services.
In a filing with Bursa Malaysia today, Kronologi said its wholly-owned subsidiary Kronicles (Singapore) Pte Ltd has signed an agreement with Trusted Source Pte Ltd — a subsidiary of Temasek Management Services, which is in turn a member of Temasek Holdings — on the collaboration.
Trusted Source offers end-to-end business and technology services, IT services and solutions including IT infrastructure and security, application development and business intelligence, enterprise management services, project management and electronic polling.
Under the partnership, Trusted Source and Kronicles Singapore will provide private data backup services for the former's subsidiaries.
Trusted Source intends to launch a Regional Disaster Recovery centre to support the regional data needs of its network of subsidiary companies. This centre will use Singapore as a physical point of presence.
Through this partnership, both parties hope to cater to the growing demand for data storage and protection solutions.
Kronicles Singapore will invest in new equipment and services to be installed at Trusted Source's new disaster recovery centre located in Singapore.
With this partnership, Trusted Source will be able to extend data backup, data storage and protection services to its customers within the Temasek group and external clients.
In a joint statement today, Kronologi's acting chief executive officer Philip Teo said the addition of Trusted Source as the group's partner is a strong endorsement to Kronologi's capability and reliability.
"We are excited with this partnership with Trusted Source for the value added data backup service which employs a private cloud architecture. The service has already attracted new subscribers and we are confident it will enable us to deliver value to Trusted Source's customers within the group and beyond," he said.
Meanwhile, Trusted Source's senior vice president Desmond Aw said the collaboration with Kronicles Singapore shows the company's commitment in strengthening data backup and protection to its internal and external customers with the intent to expand the service to many locations in Asia.
"It is the ideal solution for us to meet our growing needs for enhanced data storage and protection services," he said.
Kronologi's share price fell 1.5 sen or 1.49% to close at 99.5 sen today, giving it a market capitalisation of RM295.89 million. Year to date, the counter has more than tripled from 31 sen on Dec 29 last year.