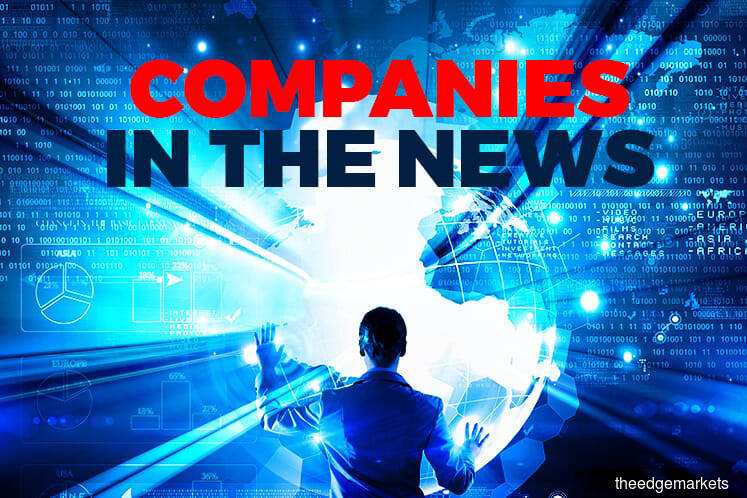 KUALA LUMPUR (March 31): Based on corporate announcements and news flow today, companies that will be in focus on Wednesday (April 1) may include: Kumpulan Powernet Bhd (KPower), Genting Plantations Bhd, Kuala-Lumpur Kepong Bhd (KLK), IOI Corp Bhd, Kim Loong Resources Bhd, Hap Seng Plantations Bhd, Minetech Resources Bhd, IHH Healthcare Bhd, YTL Corp Bhd, YTL Power International Bhd and Fraser & Neave Holdings Bhd (F&N).
Kumpulan Powernet Bhd (KPower) has been awarded a RM354 million deal to construct five mini hydropower plants in Perak, with a total capacity of 32.47 megawatts.
It was awarded by Kangsar Hidro Sdn Bhd, which is 15%-owned by Perak state-owned Yayasan Perak and 85% owned by Kangsar Capital Sdn Bhd, a subsidiary of OHP Ventures Sdn Bhd.
In particular, KPower's deputy chairman and group managing director Mustakim Mat Nun and group chief financial officer Amirul Afif Abd Aziz were deemed interested parties, as both of them hold directorships and major stakes in OHP Ventures. As such, the award was constituted as recurrent related party transaction (RRPT).
Genting Plantations Bhd, Kuala-Lumpur Kepong Bhd (KLK), IOI Corp Bhd, Kim Loong Resources Bhd and Hap Seng Plantations Bhd may be in focus tomorrow, following the Sabah government's move to shut down operations in six districts.
In a sector note today, UOBKayHian said Tawau, Lahad Datu, Kinabatangan, Kalabakan, Semporna and Kunak account for 70% to 75% of Sabah's total production. Sabah is Malaysia's largest palm oil-producing state, accounting for 25% of 2019 production volume. The closure of palm oil estate and milling operations in the six districts in Sabah, could result in a loss of 18% to 20% in Malaysia's monthly crude palm oil (CPO) production, and a 2% loss of total CPO production for 2020.
Minetech Resources Bhd has appointed Datuk Awang Daud Awang Putera as its new executive chairman, following some boardroom changes it announced today.
He is also a non-independent and non-executive director of Serba Dinamik Holdings Bhd, which he co-founded. He now owns 150 million shares or a 4.87% stake in Minetech.
IHH Healthcare Bhd co-led a minority investment in Singapore-based telehealth company Doctor Anywhere (DA), as part of DA's US$27 million (RM116 million) Series B fundraising round to expand its platform and enter new markets in Southeast Asia. The investment, IHH said, is in line with its strategy to partner with innovative companies that deploy cutting-edge healthcare technology.
The Employees Provident Fund (EPF) has raised its stake in YTL Corp Bhd and its subsidiary YTL Power International Bhd. According to Bursa Malaysia filings, the provident fund now holds 659.13 million shares or a 6.19% stake in YTL Corp and 399.48 million shares or a 5.21% equity interest in YTL Power. While the EPF has been a substantial shareholder of YTL Corp for years, it emerged as a substantial shareholder of YTL Power in February 2018.
Fraser & Neave Holdings Bhd (F&N) has been granted approval by the Ministry of International Trade and Industry (MITI) and the relevant local authorities to continue operating, albeit with a reduced workforce and operating hours during the Movement Control Order (MCO) period. 
 #dudukrumahdiamdiam and get the news at theedgemarkets.com.