This article first appeared in The Edge Financial Daily, on July 9, 2018.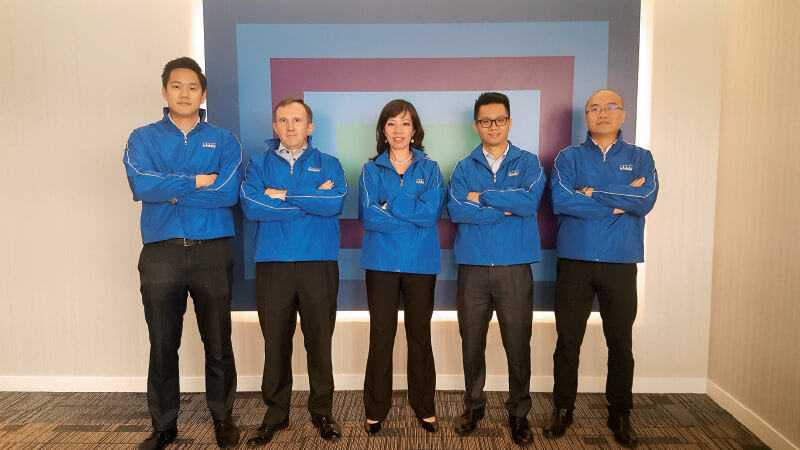 Driven by a commitment to philanthropy, runners representing KPMG PLT will once again dedicate their races to The Edge Education Foundation's Money & Me programme.
Team member Siew Monsy, who took part three years ago, believes the run this year will be just as meaningful with a larger crowd expected to show up to cheer on the runners.
"I just want to run for a good cause, it's very meaningful," says Siew. He believes good work can be more purposeful if it helps the beneficiaries learn self-sustaining skills for the long term.
"The uphill course was tough, but seeing all of us running for a good cause lightened my spirit so I could carry on and complete the course," says team member Sam Che Wai, adding that he hopes to see more participation and support from corporates and the public in general.
Hoping to improve on his performance last year, he has put together a training programme to improve his endurance and speed.
Au Soon Yong says running in the race is like killing two birds with one stone — getting fit and championing the provision of education and training spearheaded by The Edge Education Foundation.
"The main reason why I have decided to participate in the Rat Race is because this is a unique corporate event where we can raise funds for charity. Fitness and charity go well together," says Au.
Besides giving him a physical workout, Au says the race will allow him to bond with colleagues and meet new people.
Head of corporate citizenship, Adrian Hong, who will be participating in the CEO category in his first Rat Race, believes in the value of improving communities through supporting charitable events.
"It is a great concept, especially as the CEO is the head of the organisation. By participating, he or she is sending a message to the rest to get involved in corporate citizenship as well as encouraging staff to be involved in healthy activities, including sports," says Hong.
KPMG has always been a giver, practised through its four corporate responsibility pillars — youth, communities, education and the environment.
Its biggest achievement to date is the Eco-Dive Programme, which is in its 12th year. The company subsidises the training of staff as eco-divers so they can assist environmental and marine biologists in tracking the health of underwater flora and fauna.