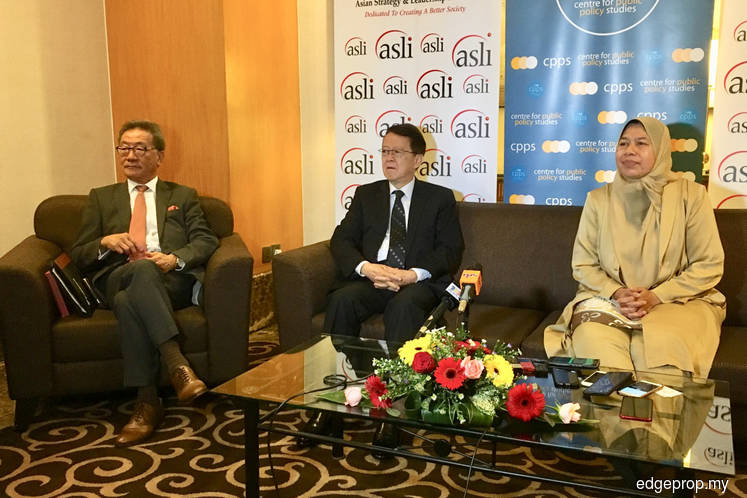 KUALA LUMPUR (Oct 8): The Housing and Local Government Ministry (KPKT) wants to review the Bumiputera housing quota policy and the release mechanism to ensure that they are in line with current market needs.
"It's time to review the [release mechanism] policy as I understand some states even have a Bumiputera quota up to 70% for a housing development," said KPKT Minister Zuraida Kamaruddin during the Industry - Government Open Dialogue titled "Seeking true value in the property market" today.
The Industry - Government Dialogue was organised by the Asian Strategy & Leadership Institute (Asli). Over 100 participants from the real estate industry, including members from the Real Estate and Housing Developers' Association Malaysia (REHDA), the World Bank and the National Property Information Centre (NAPIC) attended the event.
The dialogue session with the minister was moderated by InvestKL Corporation chairman Datuk Seri Michael Yam.
Replying to queries on the Bumiputera quota issue, she said there may be a need to have a national policy to allow for the automatic release of completed but unsold Bumiputera units.
"However, before this, we need to get the figures and data on these unsold Bumiputera units to understand the situation," she added.
The issue has often been raised by developers claiming that many unsold properties are Bumiputera units due to a lack of an auto-release mechanism while different states impose different quotas (between 30% and 70%) and requirements from developers.
The release mechanism for Bumiputera quota units also varies by state with developers having to apply for the release.