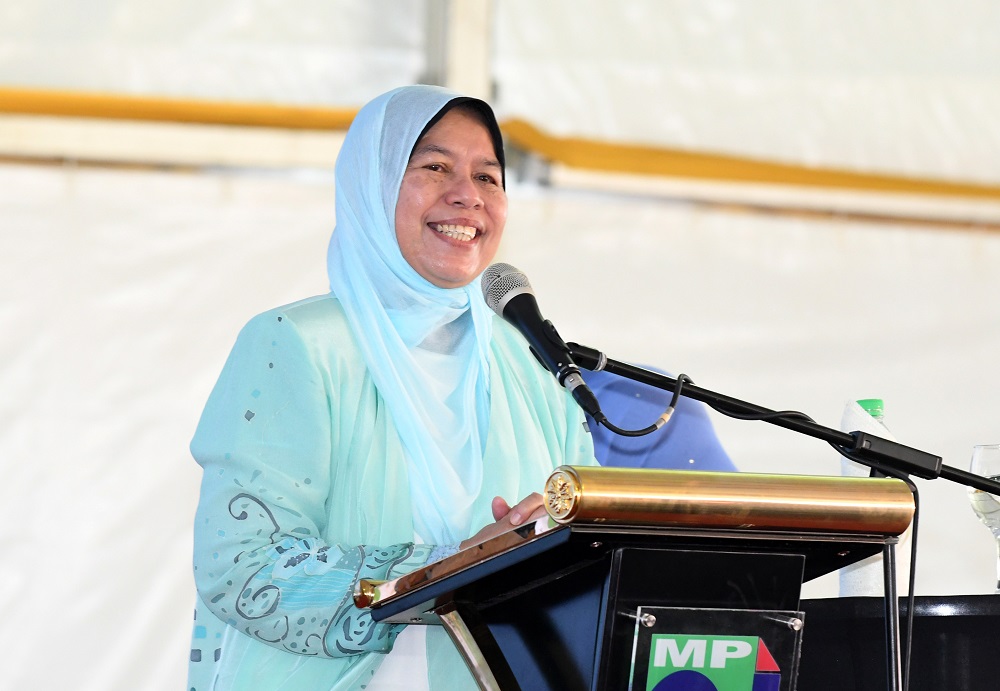 KUALA LUMPUR (Feb 17): The Ministry of Housing and Local Government (KPKT) will be establishing Sekretariat Muafakat Komuniti offices at all People's Housing Projects (PPR) with the aim of creating a better living environment for PPR residents.
In her speech during the launch of the National Community Policy or Dasar Komuniti Negara (DKN) by Prime Minister Tun Dr Mahathir Mohamad today, KPKT Minister Zuraida Kamarudin said the establishment of the secretariat offices at all PPRs throughout the country in stages has begun with a pilot project at PPR Lembah Subang 2 in Petaling Jaya four months ago.
The move is an initiative under the DKN to create an empowered community that has a sense of belonging.
"KPKT sees the establishment of these offices as one of the long-term development measures to create a society with high civic awareness including for public property care.
"It is also hoped that it will help drive the personal growth and development of every individual in the community itself.
"If this can be realised, we will be able to achieve the goal of forming a sustainable community and future generation which will have a very positive impact on Malaysia's development as nation," she said.
"Through this plan, 19 out of 133 PPRs across the country will have their own Sekretariat Muafakat Komuniti offices this year," she added .
To date, the office at Lembah Subang 2 has implemented 32 activities under a CSR programme in collaboration with the government, the corporate sector, educational institutions and non-governmental associations. Among the activities are free tuition classes and healthy meals programme for students and children.
"The success of the CSR programme in Lembah Subang 2 is proof that with the cooperation of all parties, we can become agents of change for the country," said Zuraida.
"I hope the agencies and companies that have contributed can become catalysts of the involvement of many other parties out there so that our desire to shape a sustainable generation and community can be realised," she added.
The DKN's implementation is focused on eight main clusters namely infrastructure and maintenance; cleanliness, environment and health; security; education and skills; needs of marginalised groups such as disabled person, single mothers, children, senior citizens and minorities; social services; entrepreneurship and social businesses; as well as sports and recreation.