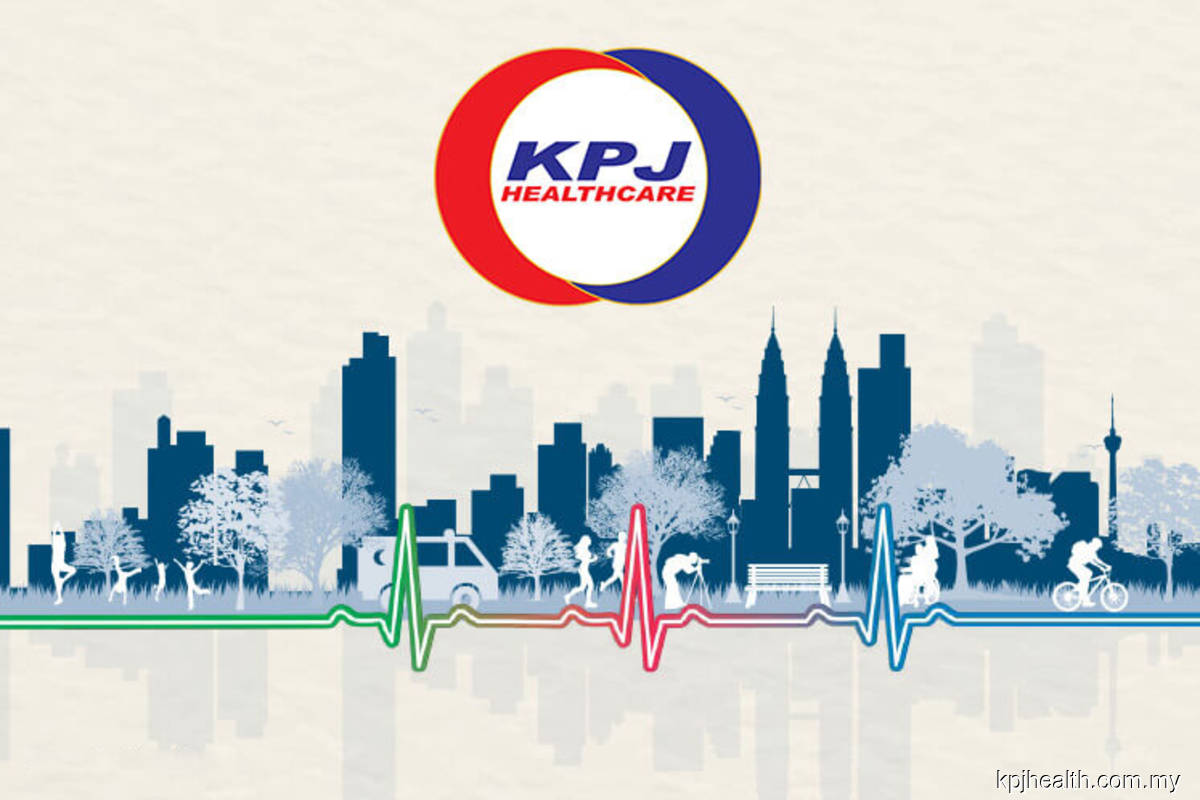 KUALA LUMPUR (Nov 30): KPJ Healthcare Bhd's net profit grew by 2.7 times to RM33.97 for the third quarter ended Sept 30, 2020 (3QFY20), from RM12.66 million in the previous quarter, on improved hospital business activities, following the loosening of the movement control (MCO) from June 10.
Earnings per share jumped to 0.79 sen from 0.3 sen, the group's filing with Bursa Malaysia showed.
KPJ Healthcare said the group's performance improved steadily during the period, with an increase in the number of patients by 180,223 from 556,042 patients in 2QFY20.
In line with this, quarterly revenue rose 35.8% to RM850.7 million, from RM626.62 million in 2QFY20.
The group noted a significant increase in surgery cases by 52% to 22,858 cases.
On a year-on-year basis, however, net profit fell 26.8% from RM46.41 million or 1.11 sen per share, while revenue slipped 7.4% from RM919.1 million due to a lower activities in hospital operations.
For the cumulative nine-month period, net profit was down 33.1% to RM85.16 million or 1.99 sen per share, from RM127.37 million or 2.98 sen a share, while revenue dropped 11.2% to RM2.36 billion from RM2.66 billion.
KPJ said the enforcement of the MCO on March 18 had resulted in a reduction of patient volumes due to patients opting to postpone the non-urgent and non-essential treatment and deferred visits to hospitals and healthcare facilities.
"This is evidenced by the decrease in patient numbers and BOR (bed occupancy rate), especially in April and May 2020, with 25% and 32% respectively," the group said.
On prospects, the group said it recognises that its performance this year will be adversely affected by the Covid-19 pandemic, with the business environment expected to stay challenging towards the end of 2020.
"At the current rate of recovery and continuing uncertainties, the group remains cautiously optimistic and will continue to focus on disciplined management of costs and efficient operational cash flows strategy," said KPJ Healthcare.
Hence, the group will remain active in providing its core services and adding new areas of services such as tele-medicine and medication delivery services, while continuously educating the public on the implemented standard operating procedures at all its healthcare facilities to ensure Covid-19 risk are appropriately managed.
KPJ Healthcare's shares closed four sen or 4.37% higher at 95.5 sen today, valuing the group at RM4.24 billion. Some 7.63 million shares were traded.