This article first appeared in The Edge Financial Daily, on February 21, 2019.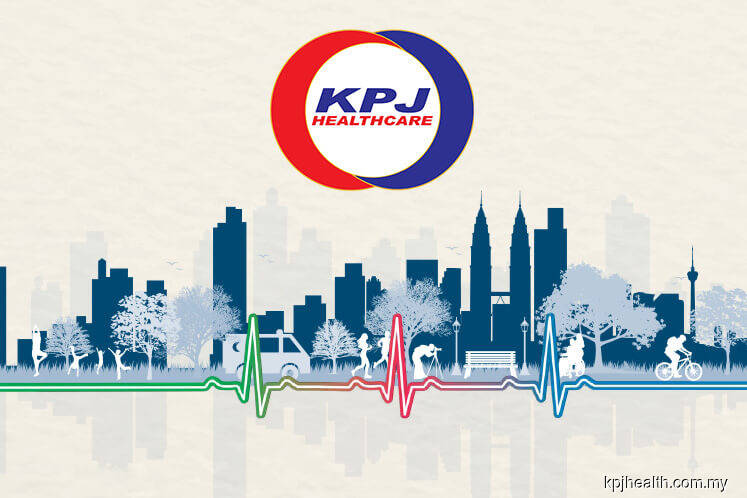 KPJ Healthcare Bhd
Maintain neutral with a revised target price (TP) of RM1.14: KPJ Healthcare Bhd's (KPJ) fourth quarter 2018 (4QFY18) earnings dropped by 12.5% year-on-year (y-o-y) to RM55.1 million. We believe this was mainly due to underprovision of staff costs. Nonetheless, the Malaysian operations' performance remains intact. This led to higher full-year FY18 earnings of RM181.6 million or 9.7% y-o-y. The result is within ours and consensus expectations, accounting for 95.5% and 100.9% of ours and consensus full-year FY18 forecasts respectively.
 
The group's earnings continue to be supported by the Malaysian operations where profit before tax increased by 11.6% y-o-y to RM278.2 million. This is driven by the higher profitability achieved particularly for KPJ Rawang, KPJ Bandar Maharani and KPJ Pasir Gudang as a result of an increase in the number of patient visits, number of beds and surgeries.
For FY18, we note that the number of admissions for inpatients for Malaysian hospitals went up by 4.6% y-o-y while outpatient admissions increased by 2.7% y-o-y. This was contributed by the addition of 14 new consultants from various disciplines. However, the occupancy rate for beds and the average length of stay remained the same as FY17 at 65.0% and 2.5 days respectively.
Three new greenfield developments are slated to open in FY19 are KPJ Bandar Dato Onn (opened on Feb 19, 2019), KPJ Kuching (2QFY19) and KPJ Miri (2QFY19). In addition, KPJ Ampang Puteri, KPJ's major brownfield development, is in the midst of expanding its hospital building and targeted to be completed in the 2QFY19.
The aforementioned developments are expected to add 437 operating beds, a 14.1% y-o-y increase in operating bed and hence, will boost the group's revenue in FY19.
FY18 revenue from the Indonesian segment declined by -11% y-o-y and this resulted in a net loss of RM7 million. This was mainly contributed by the lower patient admissions recorded at Rumah Sakit Medika Bumi Serpong Damai with inpatient numbers dropping by 21.5% y-o-y and outpatients by 9.8% y-o-y. The lower number of patients in Indonesia was partly caused by the lack of contract doctors and the stricter regulations imposed by the government over cases and treatment on patients under Badan Penyelenggara Jaminan Sosial scheme, an Indonesian National Health Insurance System.
The Malaysian Financial Reporting Standard (MFRS) 16 Leases, which are mandatory to be adopted from Jan 1, 2019, requires the group to reflect all 18 of its sale and leaseback hospitals which were previously off-balance sheet.
The standard requires the group to recognise a right-of-use of these hospitals and lease liability reflecting all future lease payments. As a result, total assets and total liabilities are expected to increase significantly.
Going forward, depreciation charges and interest expenses will be reported in the profit or loss statement instead of rental expense of land and building. As guided by management, FY19 and FY20 earnings will be dragged by about -RM17 million and -RM16 million due to the depreciation charges and higher interest expenses in the initial years.
Nonetheless, the plan to sell seven of its hospitals to Al-Aqar Healthcare REIT will be completed by 2022 and the proceeds will be used to pare down half of its debt.
We are revising our FY19F (forecast) downwards by -4.6% as we input the impact of adoption of MFRS 16 to the group's earnings. However, we expect a strong growth of the Malaysian segment and lower interest expense will mitigate the impact of MFRS 16 in the later year.
Therefore, we are expecting further improvements in terms of revenue contributions  from KPJ's new hospitals as well as its more matured hospitals.
The aggressive opening of greenfield and brownfield developments would further accelerate the revenue growth rate for the year.
However, we expect the Indonesian operations to remain loss-making in the foreseeable term.
All factors considered, we are maintaining our "neutral" recommendation. The key risks to our call recommendation are: (i) delay in opening of new hospitals; (ii) longer-than expected gestation period for new hospitals; (iii) lower-than-expected inpatient admissions and revenue per patient; and, increase in operation costs. — MIDF Research, Feb 20