This article first appeared in The Edge Financial Daily, on May 24, 2019.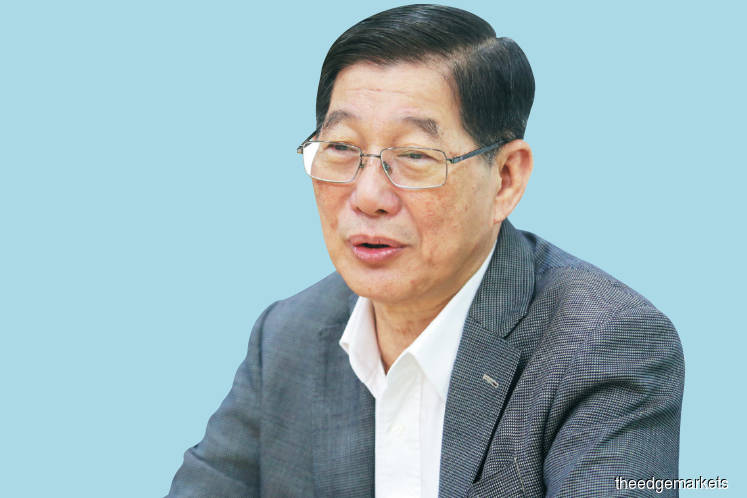 KUALA LUMPUR: The ongoing US-China trade war is expected to have a mild net positive impact on Kossan Rubber Industries Bhd, according to its group managing director and chief executive officer Tan Sri Lim Kuang Sia (pic).
This is because its technical rubber segment — which Lim said is the biggest provider of rubber auto parts in Malaysia despite being a relatively small business for the group — may gain an advantage over its Chinese competitors, which are facing higher tariffs in the US as tensions between the two biggest economies in the world escalate.
"We export rubber auto parts [under the segment] to [US] players such as Ford and Chrysler. With this trade war, we might have an advantage," Lim told reporters after the group's annual general meeting here yesterday.
Meanwhile, its core rubber glove manufacturing business should remain unaffected under the situation, given the continued global demand for the product, said Lim.
"The company is always expanding; market-wise and sales-wise, there is no issue. [As for] the trade war, the glove industry has proven to be recession-proof," said Lim, adding that the group forecasts consistent demand for its gloves.
Asked if the group intends to boost its technical rubber segment under the circumstances, Lim said the group is comfortable maintaining it at the current levels as the segment, together with the clean room supplies segment, operates in small industries unlike its rubber glove business.
He also reiterated that the group expects to see its rubber glove production capacity reach 32 billion pieces annually, from 26.5 billion pieces now, following the completion of two new plants this year.
The first plant will be completed by August, while the second plant is slated for completion by December, he said.
Banting land sale mulled
Meanwhile, Lim said the group is looking to sell its 4.27 million sq ft industrial land in Banting, Selangor, which it acquired in 2017 from steel tycoon Tan Sri William Cheng for RM95.99 million, or RM22.50 per sq ft.
Lim said the land is currently valued at between RM30 and RM40 per sq ft, which could be translated into a sale price of RM128.1 million to RM170.8 million based on the per sq ft value.
Lim said the group wants to sell the plot as its newly acquired land in Bidor, Perak is more conducive for the development of its integrated glove manufacturing complex. Kossan completed the acquisition of the 323.75ha land in Bidor earlier this year for RM82.42 million.
"That piece of land [in Banting] was bought prior to us buying our Bidor land," Lim said.
He added that although the Banting plot has extensive groundwater supply necessary for the production of rubber gloves, its Bidor property is "bigger and cheaper", with an on-site river that could potentially reduce its water bills as it would not have to extract groundwater.
Lim said Kossan will start clearing the land in September, a job that is expected to take nine months, before proceeding with its plan to develop its manufacturing facility there, which it said previously would entail spending some RM1.5 billion over six to eight years to complete.