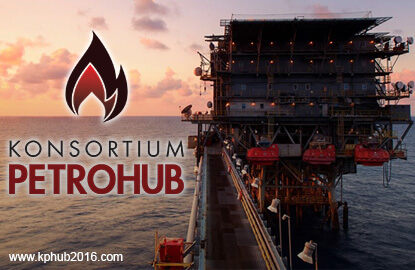 KUALA LUMPUR (Dec 19): Konsortium Asia PetroHub (KPHUB) expects to raise US$180 billion in funds over the next five years for its oil refinery facility construction project in Kedah known as Sultan Abdul Halim Refinery Complex.
The consortium was formed by a group of companies, namely IMC London, a group of bankers and funders based in Britain who have a 50% share, as well as VR4U Technologies Sdn Bhd with a 30% share and another local based company with a 20% share.
The amount raised will be used to fund four additional refineries over the next five years. There are six refineries to be developed in total and the first two will be developed starting January 2017.
KPHUB recently reported its decision to undertake a land reclamation and refinery facility construction project in Yan, Kedah, worth over US$20 billion.
Under the project, KPHUB will import/barter trade crude oil from the Middle East, Africa Nation and South East Asia and process the crude oil into refined products for China's refined oil back-up.
Speaking to the press after the signing of two agreements between KPHUB and two companies, KPHUB CEO Raja Chik Jaafar said the project will create a million jobs and is expected to benefit over 100 companies in Malaysia.
The first agreement KPHUB signed today was with China-based Hainan Zhenrong Co Ltd as the Refinery Complex's main contractor. The second agreement was with QMIS World Trade International, which has close collaborations with various Chinese conglomerates and will act as a listing agent in Nasdaq US and Hong Kong Stock Exchange to raise funds for the project.
Concurrent with the first phase, the consortium will also develop multiple new townships within the hub. KPHUB plans to build 100,000 homes in the area of Sungai Limau, Kedah, with 10,000 homes being provided for staff. The total cost of the township project is projected at US$12 billion and the expected gross development value is to be double the amount, Raja Chik Jaafar said.