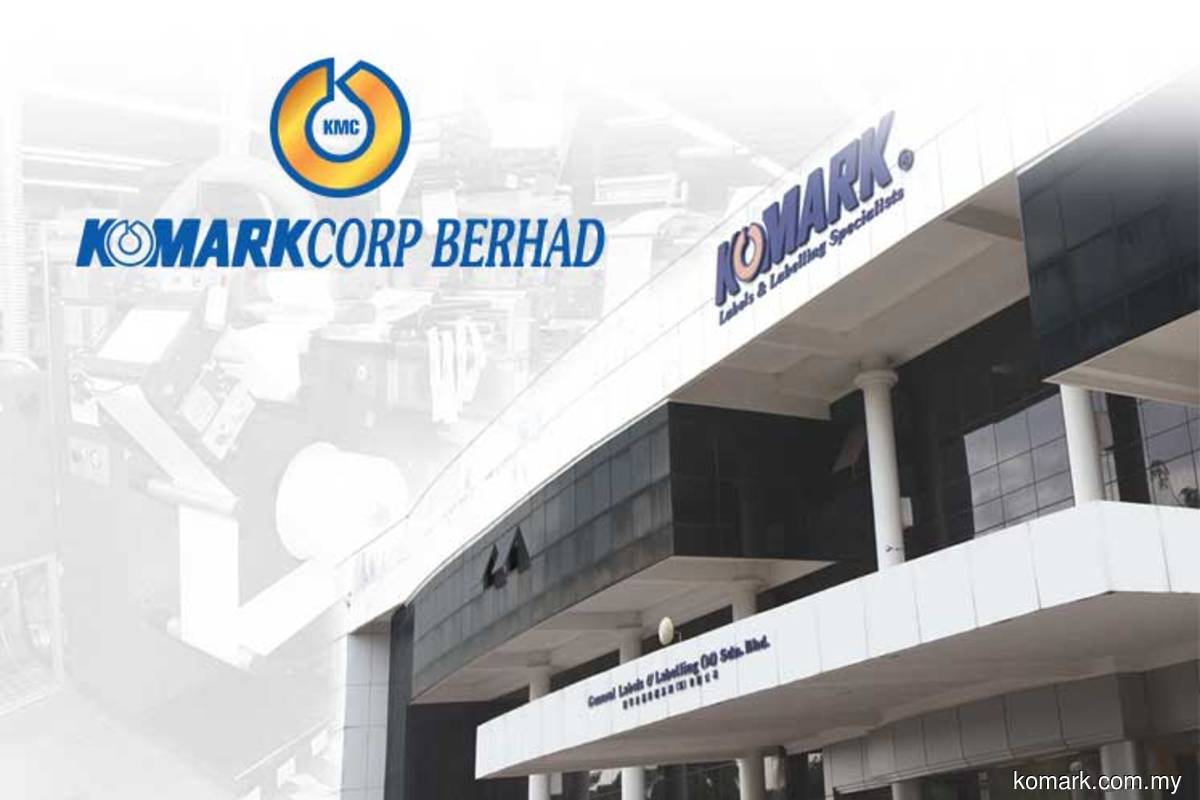 KUALA LUMPUR (Dec 16): Komarkcorp Bhd has entered into a distributorship agreement with LKL International Bhd to sell and distribute its disposable medical grade face masks worldwide.
The distributorship agreement was signed by the subsidiaries of both companies, namely Komark Mask (M) Sdn Bhd and LKL Advance Metaltech Sdn Bhd, the statement showed.
Komarkcorp, involved in printing labels and packaging solutions, in June this year diversified into mask and personal protection equipment (PPE) manufacturing via the incorporation of Komark Mask to carry out the new business.
Komarkcorp said its facility in Balakong is capable of housing up to 50 mask lines with a potential capacity of up to 60 million disposable masks a month. The company currently has three operating mask lines and is about to instal a further five lines within the next 60 days to cater for growing export demand.
"Both parties view the international export market for medical grade and certified masks as a huge market as the world struggles to cope with the Covid-19 pandemic and other related respiratory viral infections,"  it said.
In addition to Covid-19, it said Asean economies such as Indonesia and India had high air pollution levels. Hence, extensive adoption of protective masks is expected to take place throughout the globe, as seen from Asia's experience with the SARS outbreak in 2003.
"With no clear leader in the disposable mask and PPE industry, both Komarkcorp and LKL target to secure a significant slice of the regional market, which researchers have projected to rise up to US$2 billion (RM8.1 billion) by 2026," it stated.
According to Komarkcorp, with growing reticence from Western economies to purchase China-made masks due to quality assurances and the ongoing trade war, Malaysia has an opportunity to stamp its mark on the global PPE and disposal mask market.
Meanwhile, with Malaysia being in the limelight currently with its global dominance in the disposable nitrile glove market, LKL said it will look to broaden its product scope to include disposable face masks as part of a horizontal product expansion into its regional distribution networks, following its recent announcement in securing a landmark order for nitrile gloves.
To recap, LKL previously bagged two contracts worth a combined of US$59 million to supply gloves. The first contract was secured from China-based Weihai Textile Group Import & Export Co Ltd in September, worth US$19 million, followed by the US$40 million contract secured from Shang Hong International (Hong Kong) Ltd in November.
LKL is a market leader in supplying medical beds, healthcare accessories and other medical peripheral products, and has developed markets across 30 countries worldwide. It provides a diverse array of medical products and services to hospitals, medical centres, laboratories and specialist clinics.
At the noon break, Komarkcorp's share price was one sen or 0.94% higher at RM1.07, bringing it a market capitalisation of RM222.03 million, while LKL shares were two sen or 2.4% higher at 85.5 sen each, giving the stock a market capitalisation of RM404.71 million.