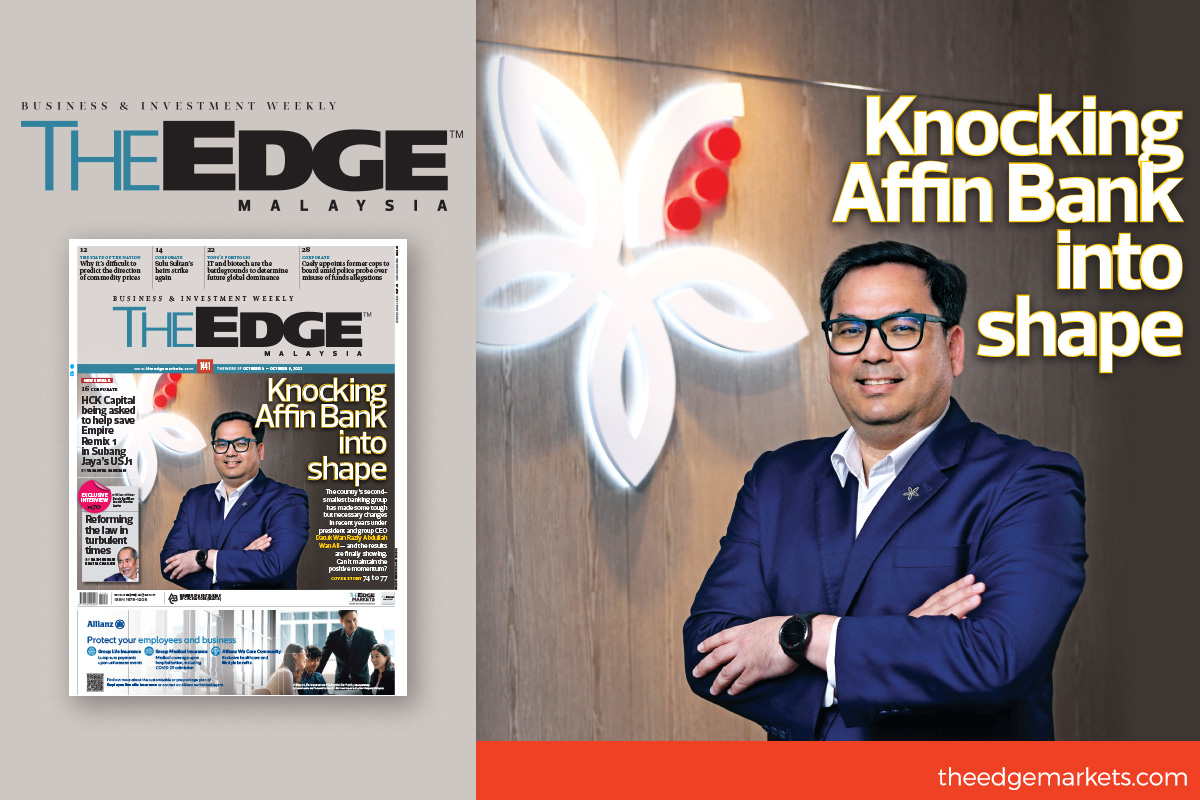 KUALA LUMPUR (Oct 1): When Datuk Wan Razly Abdullah Wan Ali joined Affin Bank Bhd as its president and group CEO two years ago, one of the biggest hurdles he faced was getting people to believe in his three-year plan to transform the country's second-smallest of eight local banking groups into a stronger entity.
Staff were weary from past attempts at change, and analysts — the few that continued to keep the stock under their coverage — were sceptical about the lofty targets set under the so-called AIM22 plan.
It was also the early days of the Covid-19 pandemic and the country was in the midst of an unprecedented lockdown.
"The problem I had was getting people to believe in the plan. Those that didn't, left us … from C-suites, middle management, down the whole chain," Wan Razly tells The Edge in his first interview since taking the helm.
But it was clear that tough and necessary changes were needed at the bank, and fast. The group, whose controlling shareholder is the Armed Forces Fund Board (LTAT), had a plethora of issues — high cost of funds, weak asset quality mainly from legacy loans, low loan loss coverage and underperforming employees, among others — weighing on its performance, even as the industry was moving ahead and getting increasingly competitive.
Wan Razly and his team persevered with the plans under AIM22. These efforts are finally showing the desired results. Last year, the group's profit before tax rose 82% year-on-year (y-o-y) to RM703.85 million, even as net profit grew 128.8% y-o-y to RM526.93 million — its highest in five years.
The bank is now embarking on the second phase of its transformation plan. It has laid out equally ambitious growth targets for the next three years (FY2023 to FY2025) under a new plan known as A25.
Read more about it in The Edge Malaysia weekly's Oct 3, 2022 edition.