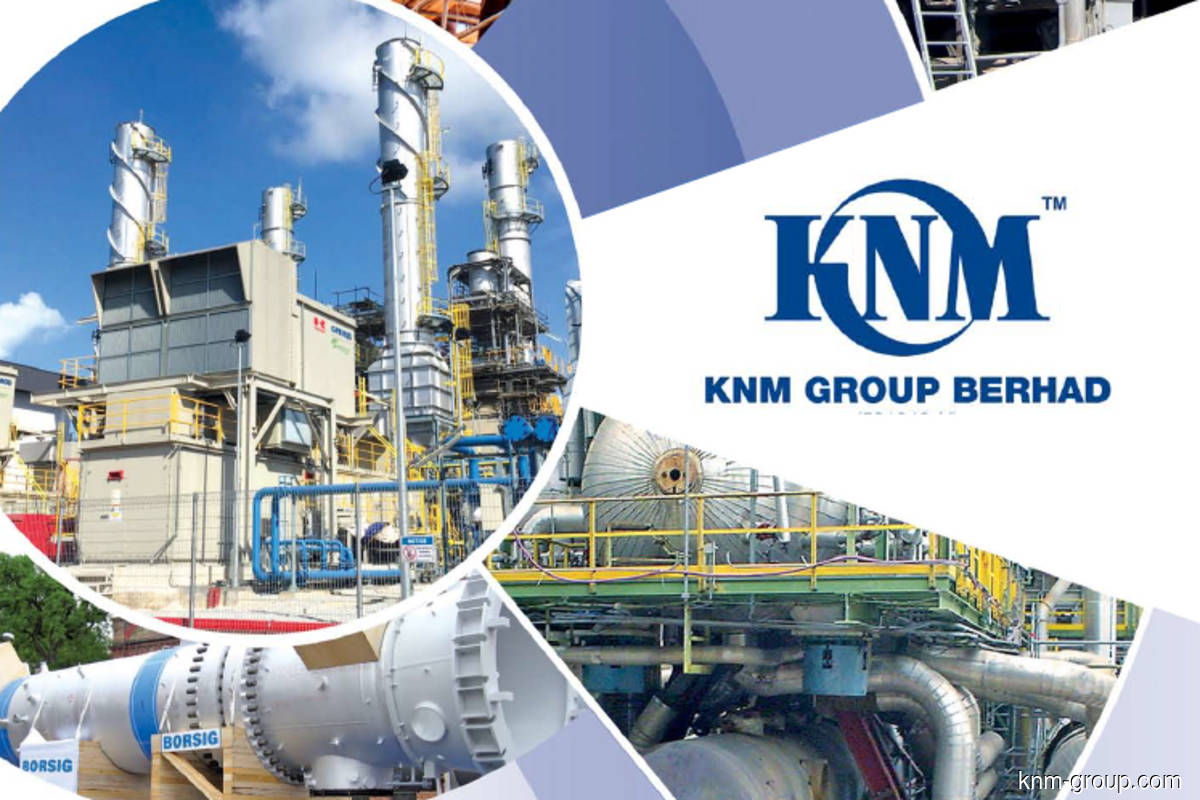 KUALA LUMPUR (June 29): KNM Group Bhd shareholders have rejected its proposed private placement of up to 987.52 million new shares or 30% of its issued share capital to raise RM167.9 million.
This means that KNM, which is involved in oil and gas equipment and services, will have to find other avenues to pare its debts, as well as to raise its working capital as underlined in the proposal.
KNM said that at its extraordinary general meeting held today, 163 shareholders owning 333.94 million shares, representing 62.18% of the voted shares, voted against the resolution.
Another 115 shareholders with 203.13 million shares, or 37.82% of the voted shares, voted for the proposal, the group said in a stock exchange filing.
KNM had planned to utilise RM120 million from the proceeds to pay its debt, and another RM44.08 million was earmarked for working capital.
As at end-March, KNM had cash and bank balances of RM224.44 million, against short- and long-term borrowings of RM711.12 million and RM615.02 million respectively.
KNM's largest shareholders are its executive vice chairman Gan Siew Liat and former group chief executive officer Lee Swee Eng, who jointly control 12.91% of the group's shares.
In a related matter, KNM shareholders — at the group's annual general meeting (AGM) earlier today — also rejected the group's proposal for a shareholders' mandate for recurrent related party transactions of a revenue or trading nature.
A day before the shareholder meeting, KNM withdrew four other resolutions calling for the reappointments of four of its directors to the board, namely Gan, non-executive chairman Datuk Ab Halim Mohyiddin, and non-executive directors Mohd Rizal Bahari Md Noor and Datuk Dr Khalid Ngah.
KNM's other board members include chief executive officer Tan Koon Ping, formerly a finance director of the group, as well as long-time independent non-executive director Soh Yoke Yan.
The group's share base has been expanded by over 36% in the span of two years, owing to a series of private placements that helped raise RM134.05 million as well as ESOS conversion in the period.
The group now has an issued share capital of 3.32 billion shares amounting to RM2.06 billion, according to its filing on June 22.
KNM's share price jumped in the afternoon session after the shareholder meeting, to close up two sen or 12.12% at 18.5 sen, giving the group a market capitalisation of RM596.21 million.