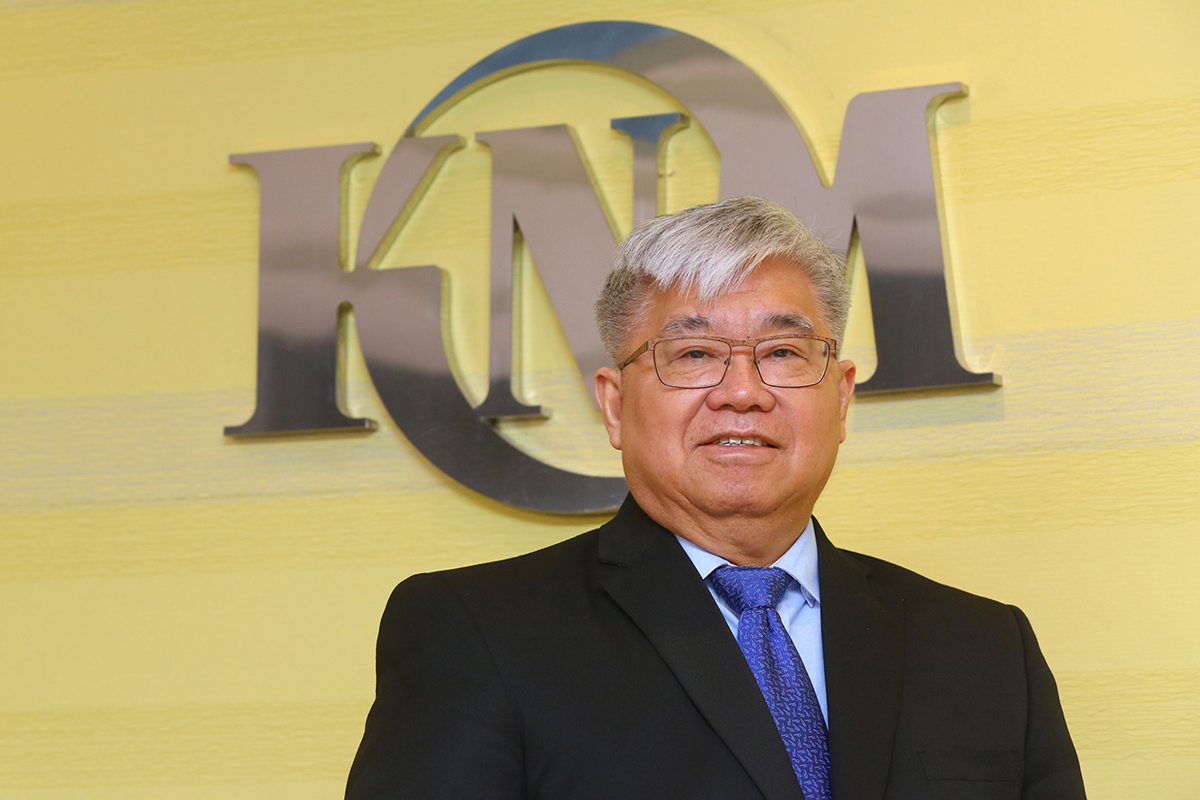 (This story has been amended to correct the shareholding structure of the joint-venture company set up by KNM Process Systems Sdn Bhd and ADAP Capital Sdn Bhd, as well as their respective roles in the joint venture. The error is regretted.)
KUALA LUMPUR (July 7): KNM Group Bhd founder Lee Swee Eng, aged 64, is retiring. He will relinquish his posts as group chief executive officer (CEO) and executive director on Thursday (July 9).
He will hand over both positions to the group's incumbent chief financial officer (CFO) Tan Koon Ping. Wong Toh Sing will take over as group CFO.
Lee founded the KNM Group in 1990 as a private company specialising in manufacturing of process equipment and developed it into a global process equipment manufacturer and total solutions provider for the oil and gas (O&G), petrochemical and energy industries.
Lee's responsibility throughout his tenure as group CEO has been on overseeing the strategic direction and management of KNM's operations. He was appointed as group managing director of KNM on June 14, 2003. He was re-designated as executive chairman and group CEO on Sept 3, 2010. He then relinquished his position as executive chairman of KNM on April 29, 2013.
According to KNM's Annual Report 2019, Lee graduated in 1979 with a Bachelor of Science (First Class Hons) in mechanical engineering from the University of Strathclyde in Glasgow, Scotland. He had served with Exxon in 1976 as a production specialist and joined Petroliam Nasional Bhd from 1979 to 1985 holding various capacities ranging from production engineer to project leader for major oil and gas development projects.
He then worked with John Brown E & C Inc of the US as a project engineer on international assignments in 1986 and subsequently joined Technip Geoproduction (Malaysia) Sdn Bhd as its director and subsequently as managing director from 1986 to 1990.
He is a registered professional engineer since 1984 and a fellow member of the Institution of Engineers, Malaysia since 1993. He is currently a board member of the Malaysian German Chamber of Commerce and Industry since June 30, 2011 and was its president for the 2012/2013 term. 
Meanwhile, Lee's spouse, Gan Siew Liat, who is KNM's executive director, will be designated as vice-chairman of the company. Lee holds a 2.62% direct stake and a 6.54% indirect stake in KNM.
In a separate bourse filing today, KNM announced that its wholly-owned subsidiary, KNM Process Systems Sdn Bhd, is forming a 49:51 joint venture (JV) company with ADAP Capital Sdn Bhd to participate in the O&G and petrochemical projects in Sarawak.
Sarawak-based ADAP Capital is a Bumiputera-controlled company and is principally involved in asset portfolio management, as well as investment and private equity matters.
KNM said the scope of the JV company includes engineering procurement and construction for oil, gas and petrochemical plants; manufacture and supply for the relevant equipment for the plants as well as build, own and operate strategic projects.
As for the salient terms of the JV, it was stated that ADAP Capital shall be responsible for the business development with clients and state government of Sarawak to secure projects, while KNM shall be responsible for the technical proposal for the projects.
Shares in KNM closed down one sen or 4.44% to 21.5 sen today, giving it a total market capitalisation of RM562.2 million.