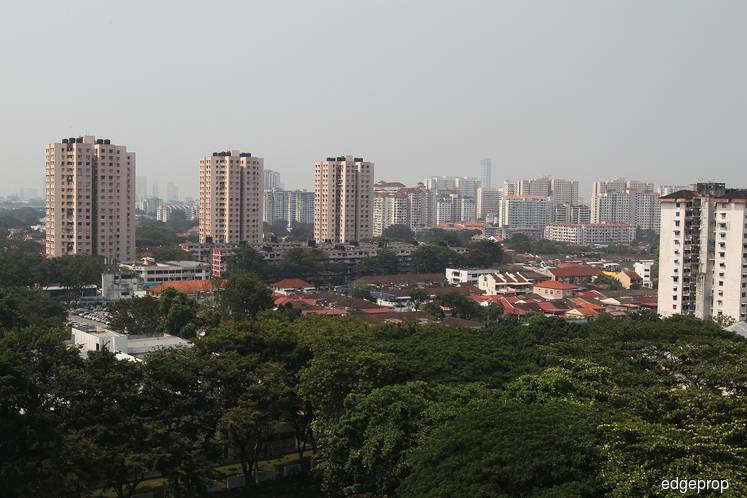 PETALING JAYA (Dec 21): The recent freeze on four types of developments — including condominiums and serviced apartments priced from RM1 million — will introduce more shoebox dwellings with absolute prices below the threshold, said Knight Frank Malaysia Sdn Bhd research and consultancy executive director Judy Ong.
The curbs are also expected to "provide a breather for the challenging luxury residential sector" next year, she said in a press release today.
"Developers are expected to take stock of the situation by reviewing and re-planning their proposed products and may further defer property launches. We expect to see more bite-size units which translate to lower quantum pricing of below RM1 million coming into the market although moving forward, there may be risk of oversupply in this category of units," she added.
Ong noted that housing affordability remains a key issue in Malaysia, especially in the capital and major cities owing to the gap between house prices and salaries.
"House prices, which have been trending up since 2010, continue to outpace the rise in income levels and with that, the prevailing median house prices are beyond the reach of most Malaysians," she added.
This, combined with cooling measures that were implemented progressively since 2012 to clamp down on excessive speculation, have led to shrinking sales volume, she added.
In a bid to prop up weaker sales number and falling revenue, many developers are shifting to affordable housing.
Meanwhile, under Budget 2018, the government has increased allocation to address the rising cost of living and affordable housing issues among the lower to middle income groups.
In the commercial sector, Ong expected demand for serviced office and co-working space to grow across a variety of industries such as technology start-ups and SMEs, due to strong government-led initiatives by Malaysia Digital Economy Corp and progress in technology that support a flexible working culture.
"Greater Klang Valley continues to see the expansion of global as well as the emergence of local co-working operators," she said.
In terms of conventional office spaces, she said there is continued demand for office space in established and upcoming decentralised locations along rail networks such as the LRT and KTM lines as well as the Sungai Buloh-Kajang (SBK) MRT line.
Moreover, development and infrastructure progression at the upcoming Tun Razak Exchange (TRX) international financial district is expected to bring back demand for office space in Kuala Lumpur.
"The TRX MRT station is one of the two interchanges between the SBK and the upcoming MRT Line 2 (the Sungai Buloh-Serdang-Putrajaya MRT line). Kuala Lumpur offers opportunities that parallel other western and regional markets, supported by [the] improving pool of premium and good grade office space and transport infrastructure, a multi-lingual educated workforce and competitive cost of doing business, amongst others," she said.