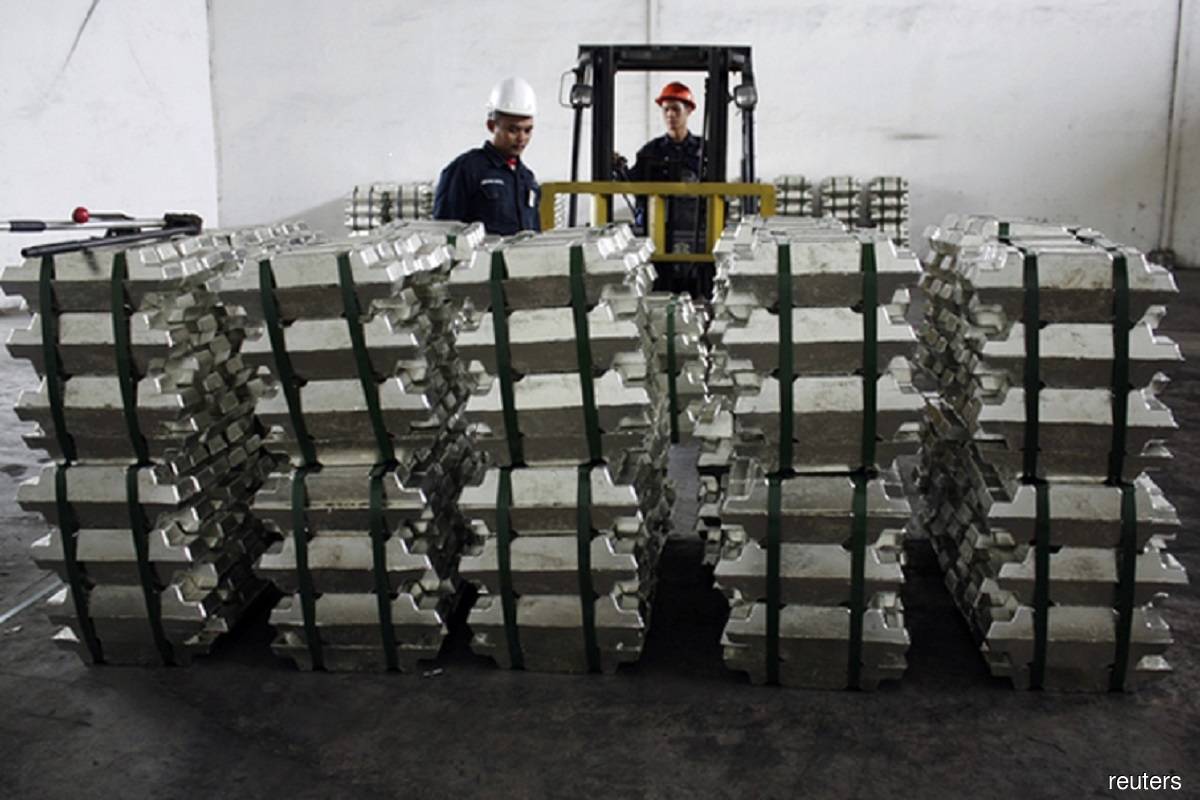 KUALA LUMPUR (April 3): The Kuala Lumpur Tin Market (KLTM) is expected to trend lower next week on mild profit taking, said a dealer.
 He said traders are likely to take advantage of the recent price hike to book profit.
"The tin price on the KLTM has been traded at its highest level over the past few weeks; this might lead to a reversal trend and see declining momentum for the week ahead.
"So, we expect the metal price to move within the range of US$26,000 (RM107,640) to US$27,000 a tonne next week," he told Bernama.
However, he noted that demand from China would likely remain solid amid weaker price expectations.
For the week just ended, the KLTM was on a mixed trend, mainly affected by cautious investor sentiment. However, firm buying interest from China and Taiwan persisted.
Overall, buying support came from China, South Korea, Japan, Taiwan, and European countries.
On a Friday-on-Friday basis, the local tin price increased slightly to US$26,250 per tonne from US$26,000 per tonne previously.
Turnover for the week dropped to 92 tonnes from 95 tonnes last week.
Yesterday, there was no price difference between the KLTM and the London Metal Exchange (LME) as the latter was closed for the Good Friday holiday.
The premium between the KLTM and LME stood at US$1,125 a tonne on Thursday.