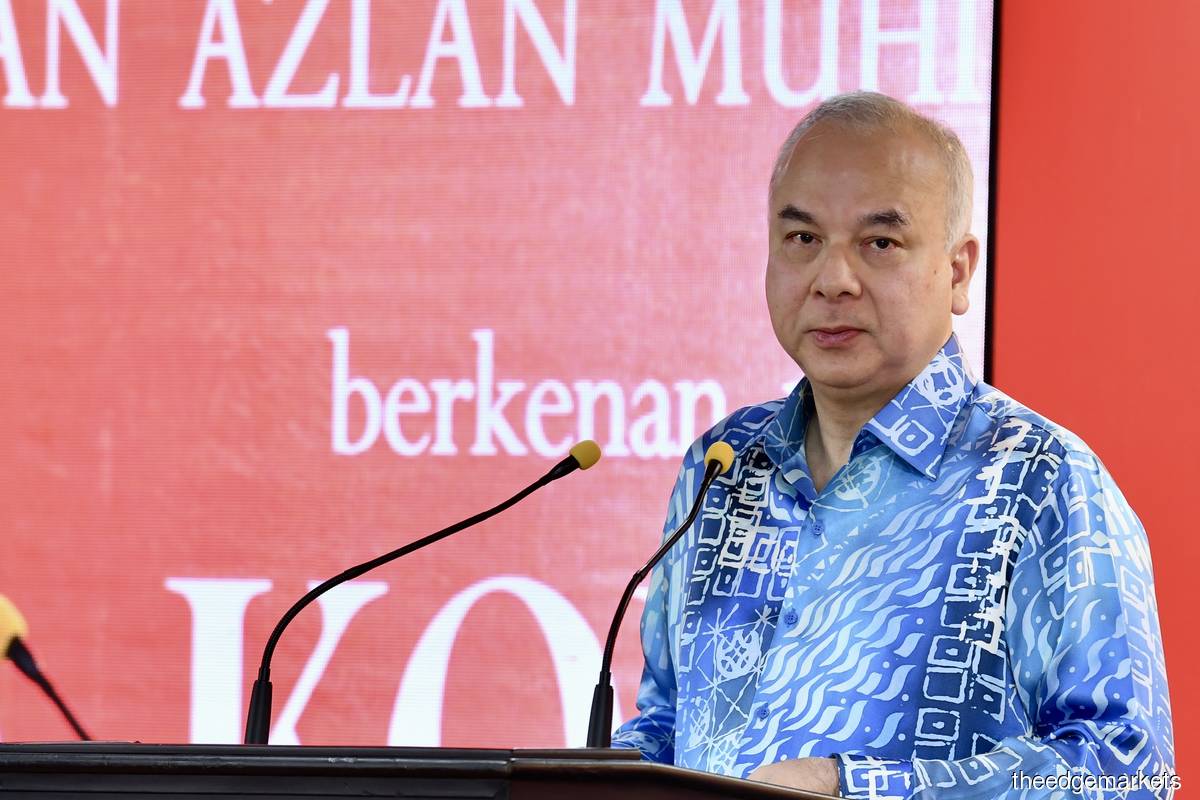 IPOH (Sept 27): The late Tan Sri Lee Loy Seng, nicknamed "Taiko of Plantations", has played important roles and contributed so much to schools, hospitals and healthcare, as well as the old people's facilities around Ipoh, according to Sultan of Perak Sultan Nazrin Shah.
The ruler said these philanthropic contributions have been greatly appreciated by the various communities who have benefited from them.
"He (Lee) played these roles not only outstandingly well but admirably, leaving a lasting impact on all the activities in which he was involved.
"As well as friendships, partnerships and mentorships, he took on important public roles in society, both here in Ipoh and Perak and beyond," Sultan Nazrin said at the opening of the modernised Wisma Taiko and the launch of the Lee Loy Seng-The Taiko of Plantations book here on Tuesday (Sept 27).
Sultan Nazrin said Lee's family had taken his impressive legacy to even greater heights, and the company he founded, Kuala Lumpur Kepong Bhd (KLK), is today one of Malaysia's leading public listed companies.
The ruler pointed out that even though it is still a plantation company at its core, KLK has successfully diversified downstream into oleochemical manufacturing and other areas, perhaps even surpassing the vision of the late founder.
"KLK has a global presence in Europe, China, and Indonesia, as well as Malaysia, with a total workforce of around 47,000. The company supports the livelihoods and dreams of many, while also contributing in terms of investment and economic growth in the various markets where it operates.
"Again, this includes Malaysia, and right here in Ipoh, where the company's economic and social contributions are substantial, and are very much appreciated by the people of Perak," said Sultan Nazrin.
The ruler also opined that the flourishing business is almost like a living tribute to Lee's outstanding character, whereby the staying power of KLK and the company's steady but quite remarkable growth reflect the core values of its founder.
"His integrity, his humility, his discipline, and his loyalty — to his family, colleagues, staff, and birthplace — have been carried forward most admirably by his children. These may be old-fashioned values, but we would all do well to emulate Lee's example, both for the benefit of our own lives and the well-being of our country," Sultan Nazrin said.
He strongly recommended all parties to read the book, as it offers interesting details of Malaysian history, as well as insights into Lee's approach to business and life, which has left a remarkable direct legacy.
"But even more, his philosophy can also serve as a useful guide for us all, showing us the impact that can be had when one takes as one's creed integrity and loyalty, hard work and discipline, and dedication to the betterment of one's family and society," the ruler said.