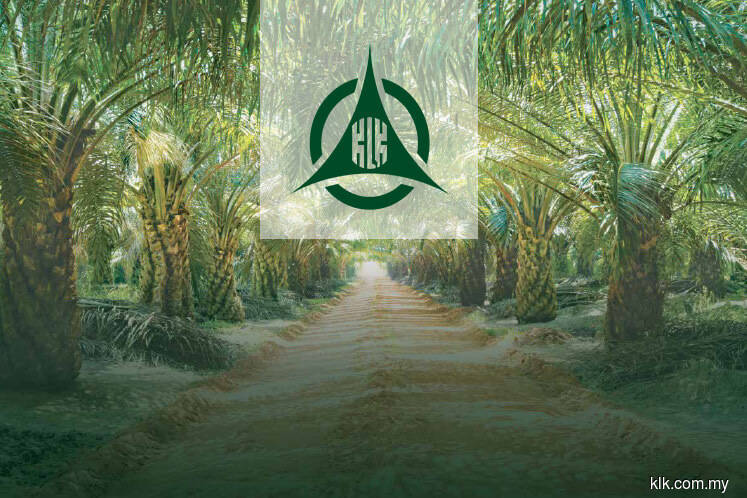 KUALA LUMPUR (Aug 20): Kuala Lumpur Kepong Bhd (KLK) has warned of reduced profit for its financial year ending Sept 30, 2019 (FY19), as the group reports a 65% slump in third quarter (3QFY19) net profit to RM48.62 million, from RM139.87 million in the year-ago quarter.
This pared its earnings per share to 4.6 sen from 13.1 previously, while quarterly revenue fell 14.5% to RM3.7 billion from RM4.33 billion.
KLK said in an exchange filing today the weaker 3QFY19 results came after its plantation division suffered a substantial 67.9% year-on-year drop in profit to RM39.8 million from RM124 million due to lower palm products prices realised, despite recording a marginal improvement in fresh fruit bunches (FFB) production.
It also incurred a corporate loss of RM123.1 million versus RM20 million in the same quarter a year ago, as it included a provision of RM145.3 million for impairment of an estate located in Sinoe County, Liberia.
"From recent high carbon stock and high conservation value assessments, it was determined that there is limited plantable area in this estate, thus making it no longer feasible to continue operations. Hence, the group has ceased operations in this estate," it said.
According to KLK's 2018 Annual Report, the group, which expanded its plantation operations to Liberia, owns two estates in Liberia, namely Palm Bay Estate and Butaw Estate, contributing 3% to the group's total oil palm planted area of 213,834 hectares.
Meanwhile, its manufacturing and property developments showed improvement in 3QFY19, with profit at its manufacturing division rising 16.2% while its property division climbed 33.4%, despite lower revenue.
Of its manufacturing division, the group said better margins and increased oleochemical sales volume, as well as narrowed unrealised loss arising from fair value changes on outstanding derivative contracts helped lift profit.
KLK's weaker 3Q performance resulted in its cumulative net profit sliding 8.1% to RM442.49 million from RM481.38 million in the same period a year ago, as revenue fell 17.3% to RM11.73 billion from RM14.19 billion.
"Overall, the group anticipates a reduced profit for financial year 2019," said KLK in its filing.
While it sees satisfactory profit for the oleochemical division, due to better margins from lower raw material prices, the group noted that prevailing crude palm oil and palm kernel prices remained significantly lower than those of the preceding year.
"In view of this, plantation profit for the current financial year will be lower," it added.
KLK shares finished four sen or 0.17% higher at RM23.82 today, bringing it a market capitalisation of RM25.37 billion.