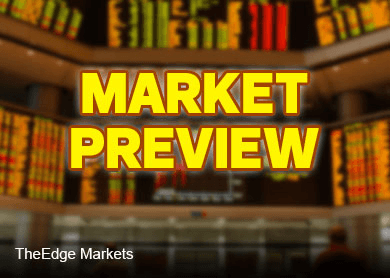 KUALA LUMPUR (June 30): The FBM KLCI is expected to trend lower today on the back of the global selloff yesterday on worsening sentiment over the financial crisis in Greece, although pockets of buying opportunity may emerge after the heavy selloff Monday at the local market.
U.S. stocks added to a global selloff on Monday as Greece veered toward a default on its debt, while the euro recovered from an early sharp loss to turn higher against the dollar, according to Reuters.
Greece will not pay a 1.6 billon euro loan installment due the International Monetary Fund on Tuesday, a Greek government official told Reuters, and the European Central Bank froze funding to Greek banks, forcing Athens to shut them for a week to prevent them from collapsing, it said.
AllianceDBS Research in its evening edition Monday said that dampened by the last Friday's down close, the FBM KLCI had on June 29 opened the day on a negative note with a downside gap.
The research house said the benchmark index subsequently broke the 1,700 psychological level to reach the lowest low of 1,688.44 since Dec 19, 2014 as market participants continued to play on the selling side in anticipation of a lower market.
"Under the persistent selling pressure, the benchmark index kept its position near the low end throughout the trading sessions before settling near the day's low at 1,691.92 (down 18.55 points or 1.08%).
"In the broader market, losers outnumbered gainers with 823 stocks ending lower and 126 stocks finishing higher. That gave a market breadth of 0.15 indicating the bears were in control," it said.
AllianceDBS Research said the market witnessed a sharp sell off on June 29 with sellers in control of the game play.
"This can be seen from the downside gap left behind on the opening bell.
"Many market participants were seen urgently liquidating their long stock positions in an attempt to cut their losses, when the market failed to protect its fort at the 1,700 level.
"Following the weak down close on June 29, the benchmark index is expected to extend its fall again with support zone seen between 1,670 and 1,680. The overhead resistance is at 1,700," it said.
The research house said that indicator wise, the MACD was below the 9-day moving average line.
"The analysis of overall market action on June 29 revealed that buying power was weaker than selling pressure.
"As such, the FBM KLCI would likely trade below the 1,688.44 level on June 30," said AllianceDBS Research.